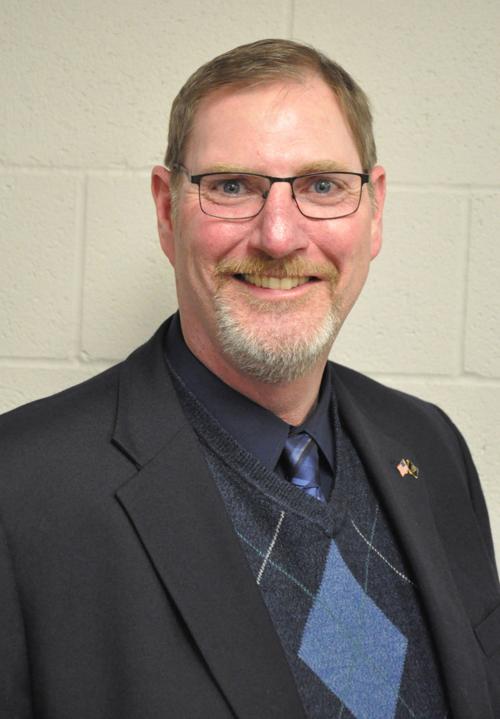 Hello Tomah. Well, we are well underway for the summer season, and much is happening. This year looks to be busier than ever.
Starting, we have been informed that we will take possession of our new street lights at the end of June. The plan is to have city staff do as much of the work on replacing the old lights with the new to keep our costs down. We will begin on the south side of the city and work north.
Related to this project, seeing a need at Recreation Park for maintenance on higher ceilinged buildings, the city purchased an all-terrain lift. This will also be used in the lighting project and for future maintenance as well. I would like to take a moment to thank the members of the Long Range Planning Committee for their commitment and involvement in this project. It was this committee that put out the survey to the public to see what you wanted in the way of streetlights in town. It was also this committee that presented the final findings to the city council for approval and purchase. I try very hard to not single out any one individual; however, when credit is due it should be recognized. Joanne Westpfahl sits on this committee as a citizen member. Her input on the lighting design was very instrumental in the final selection. She was quite insistent, in a very positive manner, that we should not go the easy route but take our time and commit to a purchase of streetlights that the public had expressed they wanted. I want to thank her for standing her ground and helping in the decision. I truly believe when you see them up, you will know why. It will be a transforming event for our downtown.
To compliment this amenity, I am pleased to announce our downtown public restroom project is nearly complete and open for use. We still have a few small things to take care of on the exterior grounds to control traffic flow, but overall it is up and running. The project was also an example of using our city staff to defer costs and provide a quality outcome. We had many hands in on this, and director Kirk Arity and director Joe Protz provided oversight of the project. I would also acknowledge Paul Steele and Stuart Westpfahl for their hard work on this project. They put many hours into this, and the result is evident to the eye. The building came in on budget, and although it took longer than expected, it presents an appealing and inviting appearance as you enter Tomah from the south.
We did a great deal of research to see what investments in the downtown corridor would help in bringing in people to spend time in our city and use our shops and restaurants while here. Much of the material we studied pointed to some form of public use facility that was attractive, clean and easily accessible. This is our end product, and in any way you slice it, this building is far more attractive and useful than the one it replaced. Just one more example of how the downtown TID is financing practical and useful projects to enhance our downtown.
Speaking of business in the downtown, everyone by now has seen the completed 3rd Gen LLC building on the former Tee Pee site. This one speaks for itself. The members of 3rd Gen, from the beginning of the project, have sat down with us to work on the look of the building to complement our downtown master plan. When I speak of this plan, I do not want to convey the image that the city is trying to control how businesses present their stores and shops to the public. We are merely trying to preserve the feeling of warmth and history that the downtown represents. When someone comes through Tomah, we want them to feel welcome, invited and hopefully a little awed at how vibrant and inviting the city is.
The new complex across the street from city hall checks those boxes to the tee. It is modern, clean and pleasing to the eye. The addition of a modern locally owned restaurant for dining, the office space for business as well as apartment space in the heart of the city is right in line with what the downtown surveys we sent out came back and told us was wanted in the downtown corridor. This is an excellent addition to our city.
You have free articles remaining.
Other changes can be seen as well. Judy Faulkner has done some amazing things with the former VIP realty site. If you have not been in you owe it to yourself to look. This is a perfect example of how an existing building with charm and character can be re-utilized. It houses a wine bar and has a relaxing atmosphere, which is a great compliment to the downtown.
We continue to see our other businesses grow in the city as well with the Artisan Market taking up residence where our museum formerly resided and a complete renovation of the former Veterans Assistance Foundation building to provide Doogie's Doggie Daycare a complete daycare and grooming facility for our four-legged residents. We have implemented a downtown improvement fund designed to provide low-interest money to help with renovations or improvements to existing structures. Interested businesses can contact my office at city hall for more information. This is all to make our city shine even brighter than it already does.
We continue on our other projects. The walking trail to the west is being paved this summer. It is already seeing a great deal of use and is a very welcome addition to our existing trail system. Eventually the intent is to create a full loop by incorporating the new hospital campus, Recreation Park and continuing to Winnebago Park to join up with the existing trail. These trails provide excellent recreation opportunities and provide a safe environment to travel about the city. In the future, we want to look to extending to the north and connect with our hotels, shopping and restaurants there as well. This presents a more complex problem and will take some time. It is, however, another item on the list of things members of the community have identified as important to them and therefore is worth taking a look at to see what can be done.
You are going to be seeing a great deal of work at Recreation Park. Director Joe Protz has presented a proposal to bring the park up to standard to accommodate all residents and visitors to the park regardless of physical capabilities. This is a large undertaking and will require a great deal of time and effort. Recreation Park continues to be one of our busiest park facilities and, with all the various activities it houses, makes it a priority to keep maintained. For those of you who follow the council meetings, you will know that this will be funded by allocating one percent of room tax to Parks and Recreation. This is not an increase. This money was originally designated to renovate the DNR building into the new home for the Chamber of Commerce & Convention and Visitors Bureau. That renovation was completed, and a sufficient fund balance is in reserve for any major maintenance costs should they occur.
Now those monies, by law, need to be utilized for tourism promotion. This will allow for the improvements and necessary upgrades for the park without impact on the general fund or the levy. The other side of this coin falls to the CVB. We are fortunate in our community to have a very active and involved CVB as well as Chamber of Commerce. The council recently allocated the other one percent of the former renovation fund to the CVB. This will also be used to fund tourism-related projects and promote the city.
It is important to remember that all these projects and how they are funded, completed and maintained are decisions made through our committees and boards. When ideas are considered and recognized as viable with a good stable proposal including budgeting, timelines and a benefit to the community summary, they are presented to the city council. That body alone has authority to authorize and fund a project. Our role, as staff, is to provide them with the information they need to make those decisions and, whenever possible, shift costs to a mechanism that can repay or alternately fund investment. This is what our tax incremental districts and room tax utilization are doing at this very moment. That minimizes the impact on the budget and keeps the tax levy stable.
With all that in mind, I will close out this article. The pool is up and running and presenting no problems at this time. I would take a moment to remind everyone of the upcoming concert series and Music on Milwaukee Street. These look to be great family-friendly activities for everyone to enjoy, get out and share time with others in the community and those beyond our borders as well.
Every day it is my privilege to serve as your city administrator and promote all the wonderful things Tomah represents. Remember summer is in full swing, so let's all slow down and keep an eye out for children, bicycles and others using our great city. Have fun be safe and we will talk again soon.
Roger A. Gorius is Tomah's city administrator.