Children and adults alike were able to enjoy cool and creamy homemade vanilla ice cream in the courtyard of McIntosh Memorial Library in Viroqua, Friday, June 21.
Two lines formed as ice cream fans took multiple turns cranking old-fashioned ice cream makers. Once the ice cream was ready to serve, bowls of the dessert were topped with homemade chocolate fudge sauce.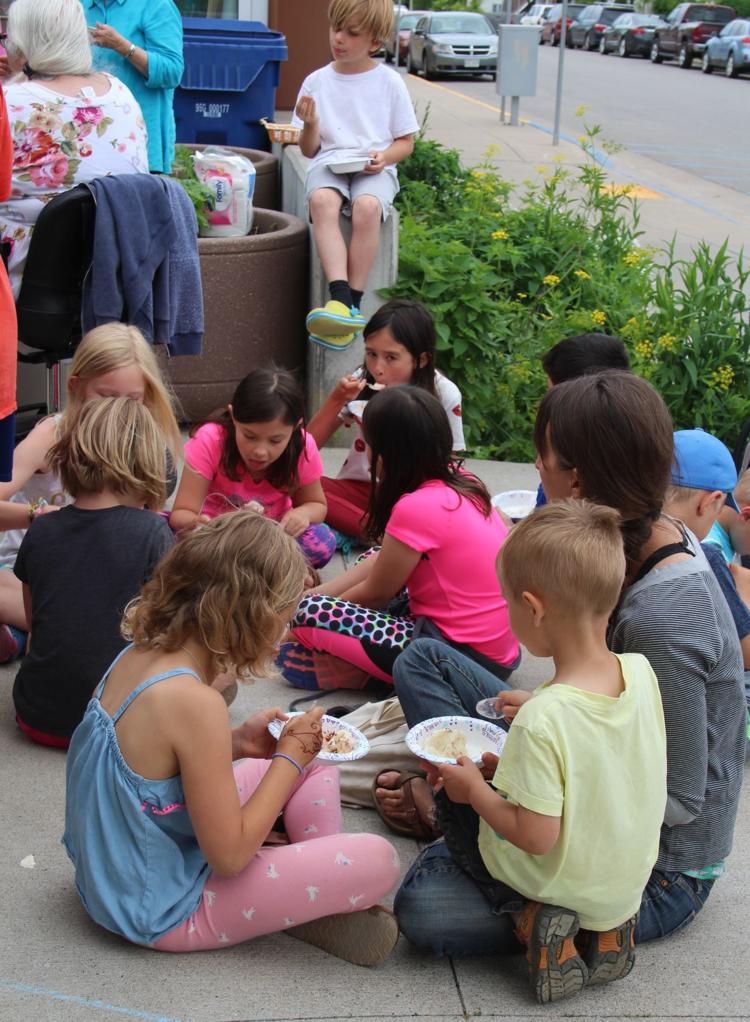 Mary Mulvaney-Kemp, youth services and outreach director, said about 120 people came to the event, which celebrated June Dairy Month. Teen volunteers Henry Roels, Jolie Gelhaus, Alyssa Montogmery and Jenny Zhang, along with adult volunteers, helped with the event.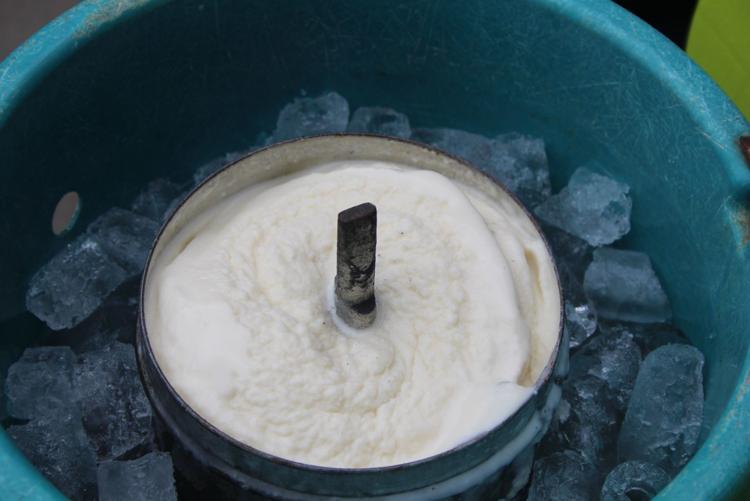 The afternoon activity was offered as part of the children's summer reading program, "A Universe of Stories!" The space-themed program ends Aug. 9, and children can still sign up to participate. Contact Mulvaney-Kemp for details at 637-7151, extension 5, or stop by the library at 205 S. Rock Ave.