The Vernon County Parks and Forests Division of the Land and Water Conservation Department manages and maintains more than 1,800 acres of park land and forest land, containing more than 31 miles of multi-use trail offering a multitude of leisure time pursuits.
According to the Vernon County website, the park and forest properties include Sidie Hollow County Park, Esofea/Rentz Memorial Park, Jersey Valley County Park, Duck Egg County Forest, Kooyumjian Lost Creek County Forest, Runge Hollow Recreation Area, Blackhawk Park and Wayside Park.
About a year ago, a group called Friends of Vernon County Parks and Forests was formed to help with projects at the properties.
Marty Kennedy, parks administrator for Vernon County, said when he started on the job 14 months ago, forming a friends group was one of his initiatives.
Kennedy said the Land and Water Conservation Department has seven employees and more than 2,000 acres of property to maintain and 22 dams to maintain.
"We are trying to get the community involved (with a friends group)," Kennedy said. "People don't know (about) the properties and this shows what we do day to day. It's not bad to have help to get projects done."
The friends group and members of the public, working with the Land and Water Conservation Department and the Chaseburg Saddle Club, had a workday at Duck Egg County Forest May 4. Around 20 volunteers planted more than 500 trees and installed signs, which is part of a larger project including new maps and well-marked trails.
Another workday was held May 17 at Esofea County Park. That day, volunteers spent time cleaning up from last year's floods and built a new informational kiosk.
"People are excited," Kennedy said. "We are getting close to our 501 © 3 (nonprofit) status."
Kennedy said it's getting more common to have friends groups. Whether it's a state park or a county park, Kennedy said friends groups offer them a lot of support.
Rebbeca Palmer, president of the board, said a friends group "makes a lot possible that otherwise wouldn't be possible."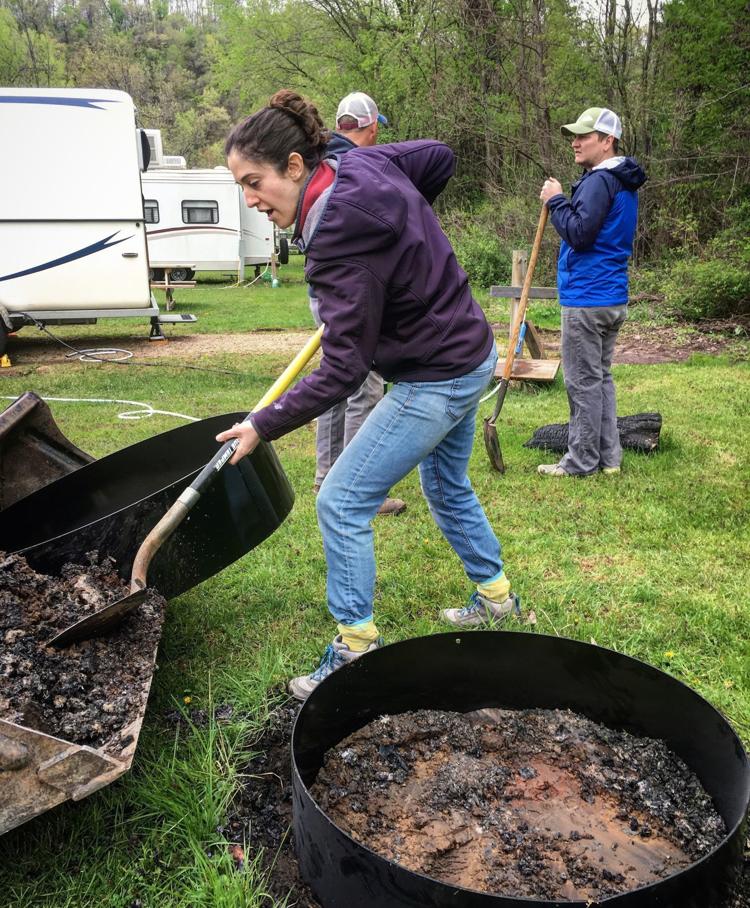 Palmer, who recently moved to Vernon County, heard "through the grapevine" about a group forming to focus on projects in county forests and parks.
"I thought it would be a way to get to know people and the parks," she said. "It was a great opportunity to jump into something and be part of something from the get-go."
Palmer said it's "mind blowing" how beautiful the parks are. "Duck Egg is wilderness; it's just beautiful. Some of the parks, like Duck Egg are huge, too."
Palmer said the "intentional presence of nature" is one of the things that make this area special.
"We (Friends of Vernon County Parks and Forests) are just one component," she said. "There's the Kickapoo Valley Reserve, Vernon Trails, Trout Unlimited and rod and gun-type organizations that promote and protect nature."
Palmer said the county parks and forests are locally owned. "They really are ours, and with that comes rights and responsibilities. I'm really excited about all that we have going. There is so much good work we can do to make the spaces more enjoyable for everyone who lives around here."
Palmer said the group's goal is to have enough skilled volunteers available for workdays that wouldn't require staff to be present. "To ask staff to come to frequent weekend workdays is hard. We want to develop knowledge within the group to be independent of the staff. Our ultimate goal is to do our projects to complement what they do."
Palmer said one project in the pipeline is the installation of more informational kiosks. She said a community survey was taken in 2018 to assess the community's priorities for the county parks and forests. There were 60 responses, and the No. 1 priority was maps and signage. The friends group plans to conduct a survey every year.
Palmer said signs are being worked on with grant funding. "New signs are now at Duck Egg," she said. "Maps are ready but we must build kiosks. We want long-lasting materials. Staff are getting the materials together. We hope to get the signs this summer."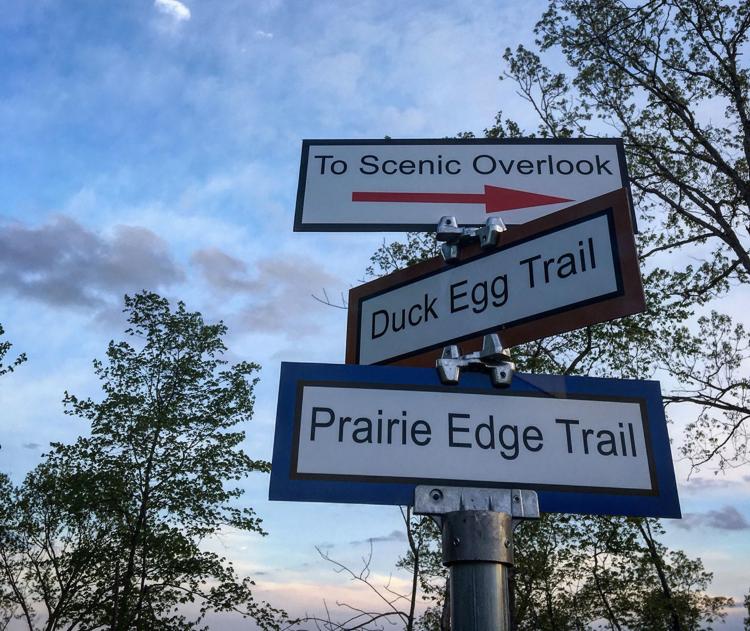 Palmer said the group is in the process of applying for its nonprofit status, and they are looking for volunteers who have experience with with 501 © 3 paperwork and nonprofits. In addition, they are looking for a treasurer with experience in managing finances for a nonprofit. Any interested parties should send an email to vernoncountyfriends@gmail.com.
Anyone interested in volunteering or joining the group is welcome to send an email to the same address.
"Any skill you have, whether it's taking photos, construction, a passion for foraging or youth education… any skill we can put it to use," Palmer said.
Palmer said the future may include seasonal walks and youth education. "There is pretty much no limit to what you can do." Fundraising is also part of the future, once the group's nonprofit status is in place.
Brandie Myhre, a member of the board, said she decided to become involved with the friends group because she grew up above Esofea Park.
"I wanted to invest in part of the nostalgia of my childhood," Myhre said. "It was a good opportunity to have my voice heard. I've gotten the opportunity to build trails." Myhre said the volunteer works she's done so far has been an education because she is learning new skills.
"My brother and I hiked there (Esofea) all the time and built our own trails," she said.
Myhre said a friends group is important because it's an opportunity to volunteer, learn new skills and help parks staff.
Myhre, an art teacher at North Crawford Schools, has always had a love for parks and trails. In 2016, she hiked 13,000 miles of the Pacific Crest Trail. "To be outside in nature you feel connected and want to keep parks beautiful; it reinforced my love of nature."
The friends group is in the process of recruiting more members. Myhre manned a booth at the Viroqua Night Market June 19, and there will also be a booth at the Night Market July 17. Myhre said people who visited the booth shared ideas what the friends group could do, such as hosting a women's backpacking clinic.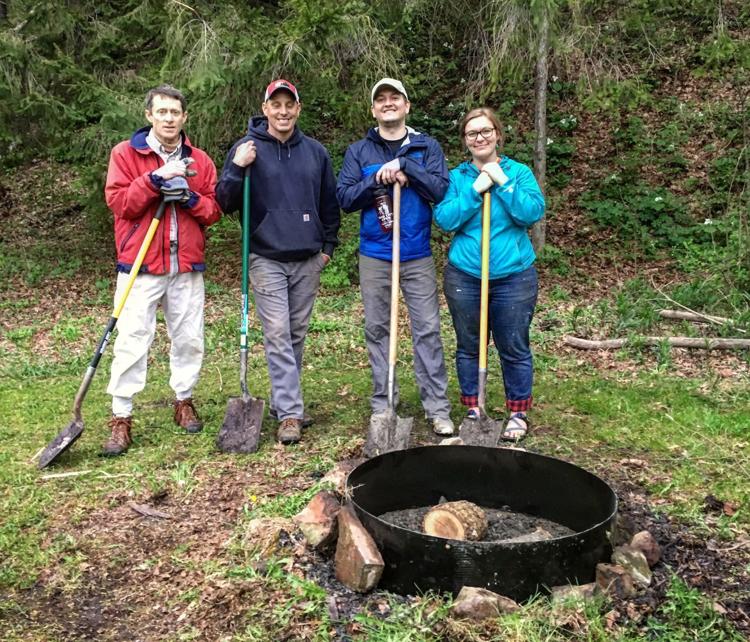 Myhre said the friends group is working on getting a website going, and they are on Facebook and Instagram.
Friends of Vernon County Parks hosts its public meetings at Tap House 138/American Legion, 120 N. Rusk Ave., Viroqua, on the fourth Wednesday of the month from 6-7 p.m., followed by the board meeting from 7-8 p.m. The next meeting will be July 24.