Vernon County communities, like many communities in Wisconsin and across the United States, celebrate the nation's independence on the Fourth of July and in the days leading up to and after the holiday with music, fireworks and food.
Viroqua
The Fourth of July celebration in Viroqua includes the Marcia Andrew Memorial Strawberry Shortcake hosted by the Vernon County Historical Society on the lawn of the Sherry-Butt House, 795 N. Main St. The social will be held from 1-5 p.m. Musical entertainment by the Viroqua Community Band and Viroqua Area Men's Chorus begins at 2 p.m. Tickets are $5 and the donation includes a tour of the Sherry-Butt House, along with strawberry shortcake, vanilla frozen custard, and coffee or lemonade.
In case of bad weather, the social and musical entertainment will be at the Vernon Memorial Healthcare Expo Center on the Vernon County Fairgrounds. The event has been held since 1991.
Thursday, July 4 ends with the Viroqua Skylighters launching fireworks from the infield on the Vernon County Fairgrounds at dusk. If there is rain, the show will be the next night. The Skylighters, which is a group of volunteers, have been putting on the show for more than 30 years.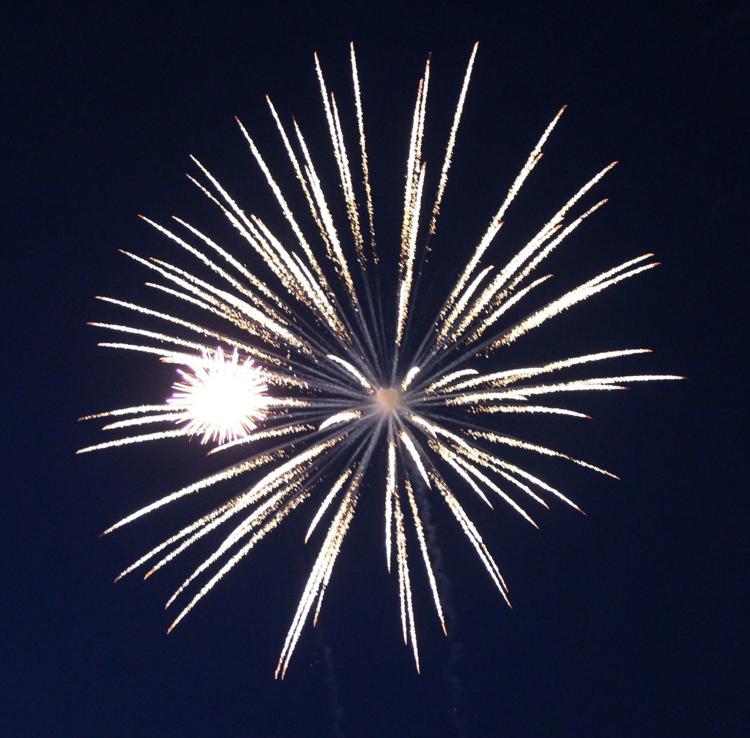 Fourth of July week fun continues with the Viroqua Eagles Annual Car and Truck Show, Sunday, July 7. The show will be held at 216 S. Rock Ave., with registration from 8-11:45 a.m., followed by the opening ceremonies at noon. There will be dash plaques for the first 40 entrants.
It's free for people to show their vehicle and free for spectators to look at the hot rides. Awards are given by class and decade.
Raffles, a 50/50 drawing and a bake sale all start at 8 a.m. This is the club's annual fundraiser, with 100 percent of the money raised benefitting local charities.
Food and beverage will be available onsite (please limit carry-ins). Music will be provided by Zimmy's DJ and Entertainment.
The show will be held rain or shine. For more information, call or text Teri at 608-632-9636. The show is sponsored by Auto Value Parts of Viroqua.
La Farge
La Farge's celebration begins with church services in the village park shelter Sunday, June 30, at 10 a.m.
Fourth of July activities on Wednesday, July 3, include a junior Legion baseball game at 3 p.m., and the opening of inflatables from 5-9 p.m. The food stands and beer tent open at 5 p.m., followed by firemen's softball games at 6 p.m. and queen/princess announcements at 8 p.m. Music in the beer tent will be provided by a DJ from 8 p.m.-midnight.
Thursday, July 4, gets underway with a volleyball tournament at 9 a.m. To enter a team, call Alison Benson at 632-0459.
The parade steps off at 10:30 a.m. To enter, call Frank at 434-5625. Following the parade, barbecue chicken will be served at the United Methodist Church at 11:30 a.m. The tractor pull weigh-in starts at 11 a.m. and the tractor pull is at noon.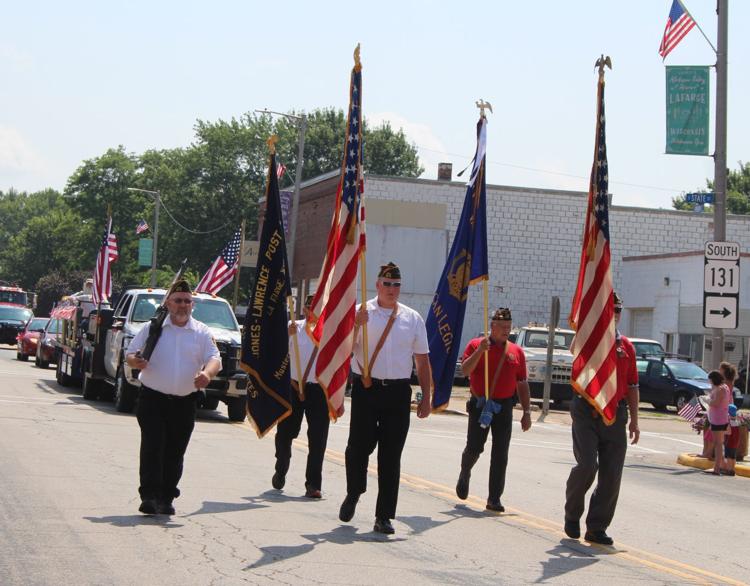 Food stands and the beer tent open at noon, and an Amish bake sale also starts at that time, as does the National Honor Society pie sale. The inflatables will be open from noon- 8:30 p.m., while youth softball and baseball games run from noon-5 p.m. In addition, there will be a dunk tank from noon-7 p.m. and a pedal tractor pull at 1 p.m.
Old Hwy. 131 will be open to traffic from noon-4 p.m. and a reception will be held at the Kickapoo Valley Reserve Visitor Center from 1-4 p.m.
Music in the Park kicks off at 1 p.m. with Whiskey Chicken, followed by Cheers Big Band at 3 p.m. and String Ties at 5 p.m. The Friends of the Library food stand opens at 3 p.m.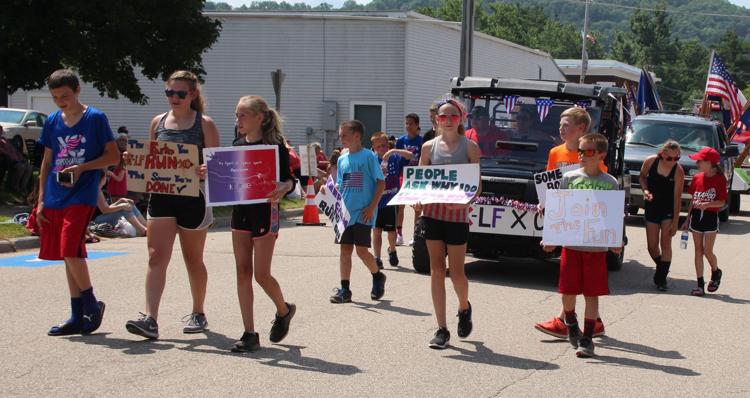 Coed softball games start at 6 p.m. Bats are provided and ASA rules will be followed. Players must be 18 and older; players can sign up at the Lions shelter.
The Fourth of July ends with fireworks at dusk and Lions raffle drawings.
Ontario
Flood damage isn't stopping organizers of the annual Fourth of July Celebration in Ontario who have chosen the theme, "Still Afloat" for the big parade at noon on July 4. A big tent is ordered to hold activities that have previously been held in the flood damaged Community Hall.
Events kick off with a Kid's and Pet Parade starting at the Fire Station Pavilion at 6 p.m. Wednesday, July 3. The parade will be followed by the Ontario Talent Show at 7 p.m. in the big tent set up beside the Community Hall. To register an entry in the talent show, call 608-337-4873. There is a five-minute limit for each entry.
From Wednesday through Saturday, there will be a Rendezvous on the Kickapoo with campers reenacting the fur trade lifestyle of the 1800s.
On Thursday, July 4, from 7-10 a.m., everyone is welcome to a pancake breakfast in the tent. Registration for the 8 a.m. Run for Fun 5K and 9 a.m. Kids Run 1M will be held on the deck of the Community Hall. At 11 a.m., the popular American Legion Chicken BBQ will be available before the parade starts at noon. Lineup for the "Still Afloat" Parade is at 11 a.m. on Lincoln Street. No pre-registration is necessary.
Afternoon activities include horse-drawn wagon rides, food, crafts, inflatables, kid's games, a Minipullers Garden Tractor Pull at 2 p.m., and kid's softball games for various ages starting at 4 p.m.
Wear your dancing shoes or just relax and enjoy Tor Eness and Friends playing music on the Community Hall deck at 4 p.m. Get ready to watch a pedal tractor pull near the Legion Hall at 5:30 p.m. From 6-8 p.m. K. Sterling and the 85SilverBand will perform on the deck before fireworks at 9:30 p.m. Bring your own lawn chair or blanket to enjoy the music and fireworks on the town square.
On Saturday, July 6, Tor Eness will lead Cowboy Church with country gospel music in the big tent next to the Community Hall starting at 7 p.m.
A week later, on Saturday, July 13, everyone is welcome back for Tor's Country Music from the Community Hall deck. Bring your own lawn chair.
Westby
The Westby-Christiana Fire Department is hosting its annual Independence Day celebration at the fire station, Friday, July 5, beginning at 4 p.m.
The firefighters will hold a cookout featuring hamburgers, cheeseburgers, brats, hot dogs, chips and soda. The Westby Snowflake Royalty and their families will be serving pie, ice cream and strawberry shortcake. There will also be root beer floats.
In addition to the cookout, there will be a beer tent, fire extinguisher training and tours of the fire station. There will be children's activities, including a dunk tank with a chance to dunk a firefighter, and a sawdust pile filled with quarters. There may also be the National Guard's rock climbing wall. Children who get a hole in one at the Vernon County Crime Stoppers' putt-putt golf booth will receive a free root beer float. The fire department festivities will be held rain or shine.
The city's fireworks show will take place in Westby's industrial park north of the fire station, Friday, July 5, at dusk. The rain date is Sunday, July 7.
Dukefest takes place at the Snowflake Ski and Golf Club grounds in Timber Coulee, Saturday, July 6. There will be a big cup/little cup 18-hole golf scramble starting at 10 a.m. The music begins with 88 M.P.H. playing from 4:30-7:30 p.m. and The Couleegans performing from 8 p.m.-midnight. There will be fireworks at 10 p.m. To register for the scramble, call the golf course at 634-3211