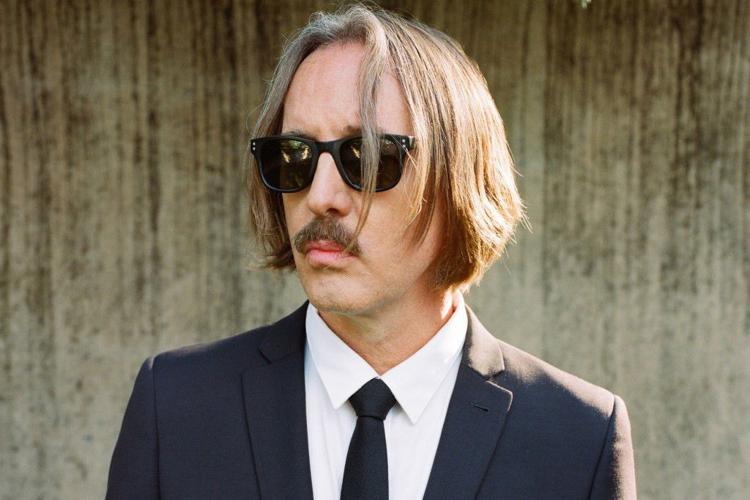 Viroqua native Butch Vig's resume is impressive.
Drummer and co-producer of rock band Garbage; record producer of Nirvana's Nevermind, The Smashing Pumpkins's Gish, Green Day's Grammy Award-winning 21st Century Breakdown; collaborator with bands Muse, Jimmy Eat World, The Foo Fighters; composer-producer of The Other Side film soundtrack; and an early fixture of the Madison-based grunge scene via his recording homebase Smart Studios. The list goes on.
It's been nearly 40 years since Butch Vig played in Viroqua.
"The last time I had a gig in Viroqua was probably the early '80s with my band Spooner," Vig says. "I played lots of local venues back then. The Viking Inn, The Bowling Alley, The Country Club, the Vernon County Fair …"
But never Viroqua's Historic Temple Theatre.
"Until now!" Vig says. "I'm really excited about this show."
On Dec. 7, the Historic Temple Theatre will welcome Vig and his band The Know-It-All Boyfriends to its stage. The concert is a benefit for restoration of the theatre's iconic marquee.
KIAB started at a house Christmas party in Madison. "There was a piano there, and drums, a guitar, and it turned into an all-night jam," says Vig. KIAB now plays a few gigs a year, usually for private parties or benefits. "We do a mix of classic covers and some of our originals."
His KIAB bandmates are Freedy Johnston, an "unbelievably talented singer songwriter"; Jay Moran from Madison of the band Steely Dane, who "knows over 1000 songs;" and James 'Pie' Cowan, also of Madison.
KIAB also includes one of Vig's Garbage bandmates, Duke Erickson. Says Vig, "I've known Duke since the Spooner days and we've probably played over 5,000 gigs together."
On Dec. 7, KIAB will also be joined by singer-songwriter Cory Chisel. "Cory's amazing, he's a star, running the Mile-of-Music Festival in Appleton every August, it's a super cool!" Vig says. Frank Anderson is also on the bill: "a true renaissance man, multi instrumentalist, filmmaker, expert on Wisconsin history, and he shreds on pedal steel."
Chris Collingwood of Fountains of Wayne, "a good friend of Freedy's," will also play with KIAB on Dec. 7. Fountains of Wayne is known for the Grammy Award-nominated 2003 song Stacy's Mom.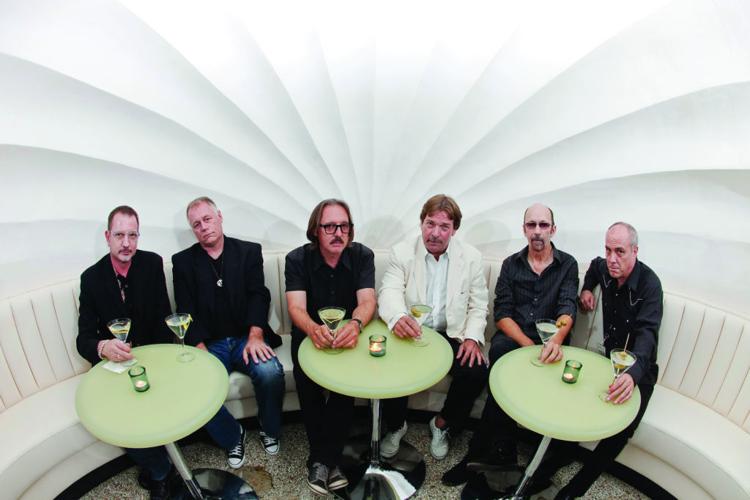 "I love playing with KIAB," Vig says. "It's really casual. None of us stress on getting everything perfect. The most important thing is to go for a vibe."
The vibe of the space is important too. Vig feels strongly about the Historic Temple Theatre.
"Growing up, my parents would drop me off on Saturday afternoons for horror and sci-fi double features at the theatre. It was awesome!" Vig recalls. "It is so important that these spaces are revitalized. This theatre is a centerpiece, an entertainment center not just for music, but for plays and comedy." It's critical that it be kept vital, Vig says.
Part of that revitalization is the marquee restoration.
A Viroqua icon since 1932, the marquee is in need of repair.
"It was reconditioned through a volunteer-led effort in the 1990s, and now needs an overhaul, from wiring to metal work," says Jess Reed, executive director of the Historic Temple Theatre. "The marquee is just the first in a series of renovations set to occur over the coming years, but this is the most visible, and it's a good place to start."
Mt. Horeb-based sign company Sign Art Studio has been hired for the work.
"Their resume is impressive. They fabricated the new Orpheum Theater marquee on State Street in Madison. They have a passion for historic signage." Reed says. "In a way, it's cool that Butch—a musician who made a name for himself in Madison in the 1980s—is playing this benefit. It feels like a Wisconsin-led effort."
On Dec. 7, Madison-based opening band Lost Lakes adds to that effort. Lost Lakes played the Viroqua Night Market in July, and is back with its full band. Vig was eager to add them to the bill, saying "these guys are great."
Currently, Vig is in the studio with Garbage as they craft their seventh album. "My favorite thing is working in a creative environment, be it with Garbage or Green Day or The Foo Fighters, every day is a surprise. Predictable is boring."
From nights playing Viroqua's Viking Inn, to the Madison music scene, to sharing the world stage with internationally-known bands, Vig counts himself blessed. "I'm so lucky to have spent my whole life making music."
Tickets for the Know-It-All Boyfriends Dec. 7 Marquee Restoration Benefit Concert are $25, available now, and can be purchased online at httix.com, or at the theatre's box office Wednesday-Friday, from 3-6 p.m. in person, or by phone 608-637-8190.