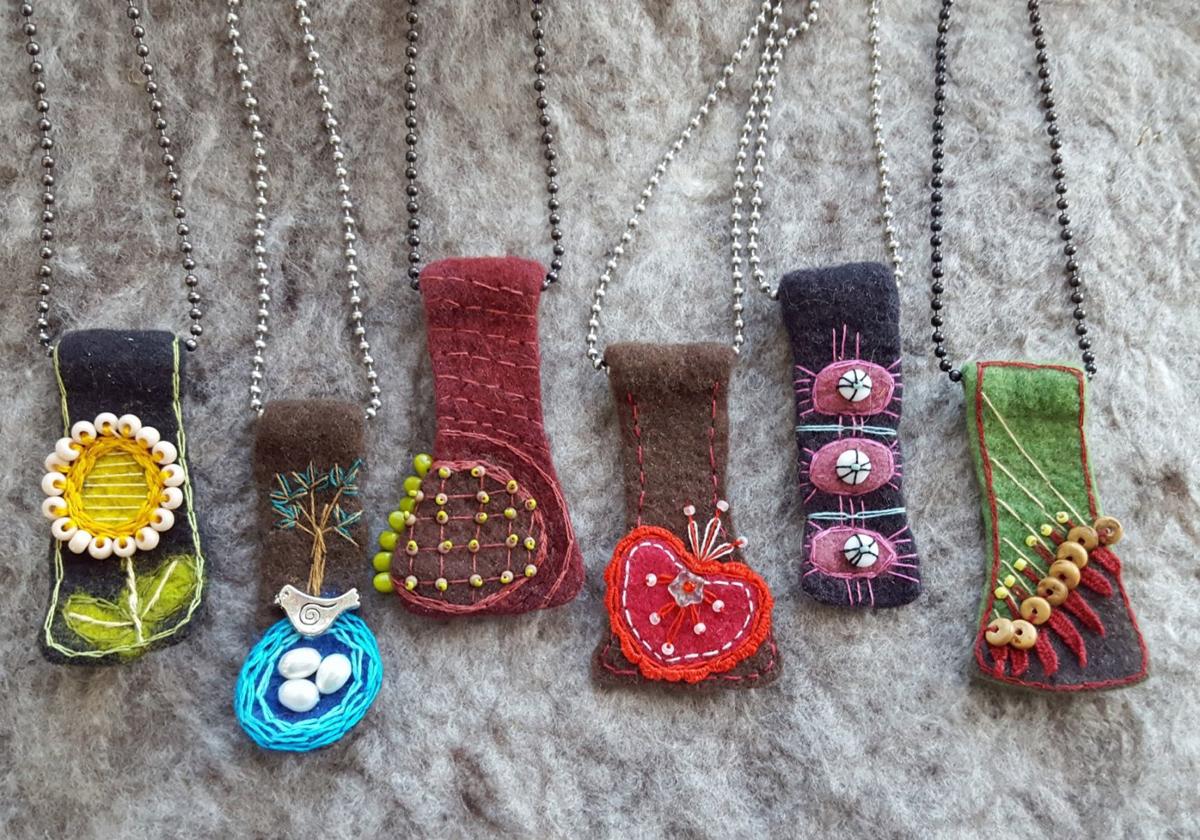 VIVA Gallery's eighth annual Holiday Artisan Market will include the creations of a dozen guest artists, and new work from the gallery's 25 member artists. The market, which debuted in November, is a perfect place to find one-of-kind, locally-created gifts for the holidays. The gallery's monthly First Thursday reception will be held on Dec. 5
VIVA's member artists create a stunning array of artwork in multiple media: decorative and functional pottery; woven wearables and wall hangings; eco-printed scarves; deerhide bags and hats; silver, wire and gemstone jewelry; beadwork and metalwork; photography, prints and mixed media; oil watercolor and acrylic paintings representing a wide variety of subjects and styles; wooden cutting boards, spoons and bowls; and furnishings and basketry wrought from nature.
Guest artists add a number of new and unusual offerings: felted vessels and textile artworks; quilted wall hangings; clever potholders; pottery and paper mache figures; forged metal jewelry, candlesticks and knives; whimsical metal lamps; sculpted candles; vivid abstract paintings and nature-composed assemblages; and kalimbas, musical instruments originating in Africa.
VIVA Gallery is also a great place to find holiday cards, stocking stuffers and ornaments.
The diverse works of these 37 member and guest artists will be featured at VIVA's First Thursday reception on Dec. 5 from 5-7 p.m. and will be on display throughout the month December. The gallery is located at 217 S. Main St. in Viroqua. For more information about this and future First Thursday events, contact the gallery at 608-637-6918 or info@vivagallery.net.
The gallery's First Thursday reception will be followed by a 7 p.m. dinner next door at Rooted Spoon Kitchen Table. Email rootedspoon@gmail.com or call 608-632-2120 to make reservations. The Rooted Spoon cash bar will be open during the reception.
Be the first to know
Get local news delivered to your inbox!