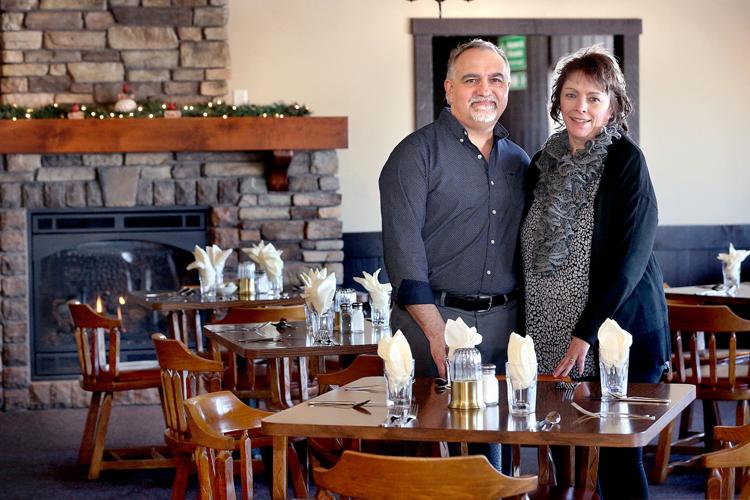 WESTBY — A year after celebrating the 10-year anniversary of buying and reopening Borgens Cafe in downtown Westby, Blane and Mary Charles are the new owners of the Old Towne Inn supper club on the south end of the community.
The Charleses bought the supper club on Oct. 28 from Susie Wedwick, whose family built and operated the business, which opened in February 1980. They installed a new stone fireplace between the main dining room and the lounge area and made a few other changes before reopening the supper club Nov. 19.
"We did it to kind of add to the ambiance," Blane said of installing the fireplace. "To make it cozier."
The Charleses made some changes to the supper club's menu, but Blane said it's "very similar" to the previous one. Steaks, prime rib and seafood remain some of the most popular items, and salad bar selections have expanded. The supper club also continues to be known for its Friday fish fry.
The dessert part of the menu includes pie and cheesecake made at Borgens Cafe.
"Everything here is basically homemade," Blane said. "Whether it's the salads or the sauces or the soups or whatever."
The Old Towne Inn also offers beer, wine and cocktails and continues to be known for its Old Fashioned cocktails. The Charleses have added tap beers to the beverage lineup.
Another change is that the supper club now takes reservations for every day it's open, rather than some days.
"We encourage reservations and they're deeply appreciated," Blane said. "If you don't have a reservation and don't mind waiting, we're happy to have you have a seat in the bar and try one of our Old Fashioneds or tap beers. But if you want to get right in, then having a reservation would be the way to go."
A few more changes are planned for spring – adding an outdoor patio on the south side of the building, and some landscaping. The Charleses also plan to resurface the parking lot.
The patio probably will be able to seat about 50 people. The supper club's main dining room and its banquet room together can seat about 180 people, and the lounge can seat about 50 people.
"We just want to add that (patio) opportunity for our guests to be able to sit outdoors and enjoy a cocktail," Mary said. "We will be offering a limited menu out there, with things like appetizers and burgers."
While they now own two restaurants, the Charleses do all of their catering from Borgens Cafe. "There's a good opportunity for our two restaurants to work together, where we could perhaps do (wedding) rehearsal dinners here at the Old Towne Inn and cater the wedding from Borgens," Blane added.
The two restaurants have different hours.
The Old Towne Inn, which has about 40 employees, is open from 4:30 to 9:30 p.m. Tuesday through Sunday and closed on Monday.
Meanwhile, Borgens Cafe is open from 7 a.m. to 4 p.m. seven days a week.
"We've been really fortunate," Mary said of the Charleses' first few months as owners of the supper club. "It's been busy, right off the bat."
She said she and her husband have been grateful for all of the support from customers who live in the Westby area, as well as those who have driven there from other communities such as La Crosse, Sparta and Black River Falls.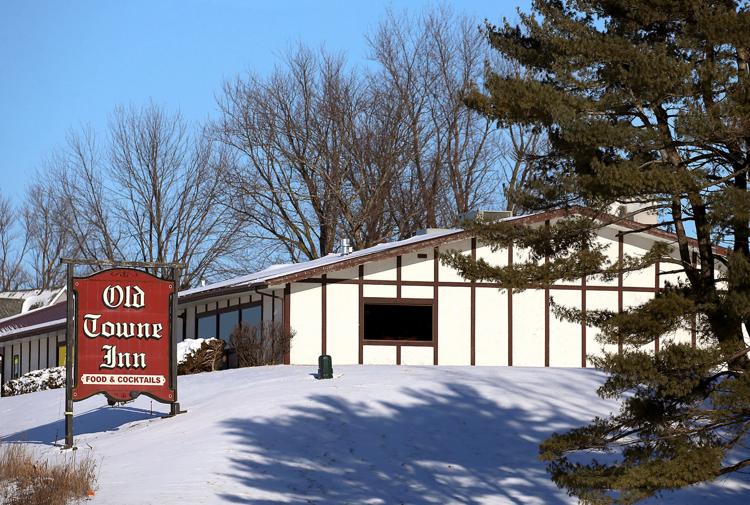 "I'd like to thank Susie (Wedwick) for all of the hard work that she put into this over 40 years," Mary said. "She left us a great legacy here. And we just hope that we can build on that and make her proud."
Blane described the Old Towne Inn as a traditional Wisconsin supper club.
"We've both always liked the supper club atmosphere," he said of the couple's decision to buy the Old Towne Inn. "It's something we've always been kind of intrigued by, and always wanted to be a part of."
"My aunt had Red's Supper Club in Cuba City, Wisconsin," Mary said. "It's the second-oldest supper club in Wisconsin. I grew up around it and it was always kind of near and dear to my heart."
Eleven years ago, the Charleses brought Borgens Cafe back to life. It had closed in 2006 after 101 years in business. Blane and Mary bought and reopened the cafe in November 2008.
Before taking over Borgens Cafe, Blane had been food service director at the Firehouse Restaurant & Lounge in Viroqua since 2003.
Be the first to know
Get local news delivered to your inbox!