For the 15th year, bicycle enthusiasts of all ages came together for the Viroqua Community Bike Ride, Saturday, May 11.
Before the ride started from the downtown parking lot across from Bluedog Cycles, Dean Saner, who founded the ride with Tim Lee, reminded riders to be helpful to each other on the road and that the event was not a race.
Alycann Taylor of Vernon Trails said the organization became involved with the bike ride about 13 years ago. The goals for the ride are to be outside and moving, to enjoy a ride around the community, and to have fun with friends and neighbors. About 225 riders participated in this year's event, which took people on a 6-mile loop through the city. Taylor said there are always good numbers when the weather is nice, and 250 riders has been the biggest turnout so far.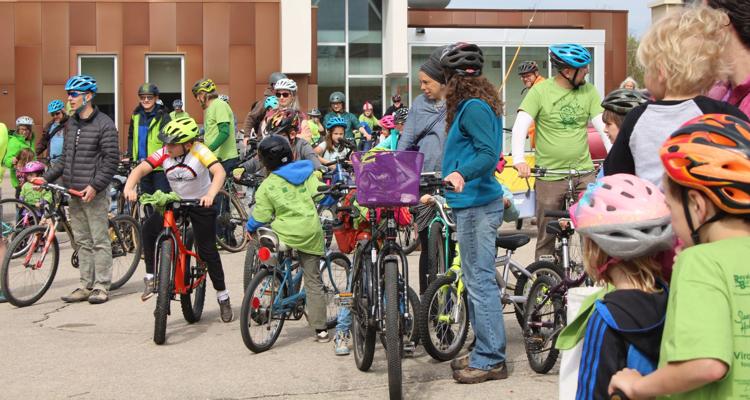 Taylor said about 20 volunteers helped pull the event together by doing tasks prior to the event and putting up signs along the route Saturday morning.
Following the event, there was pizza and door prize drawings. The first 100 pre-registered riders received a free T-shirt.