We are waiving the adoption fee for the dogs and cats that have been with us the longest. They are all wonderful but have not found their special someone yet. Please spread the word and let's try to get them to a new home!
Meet our cats with no adoption fee in January: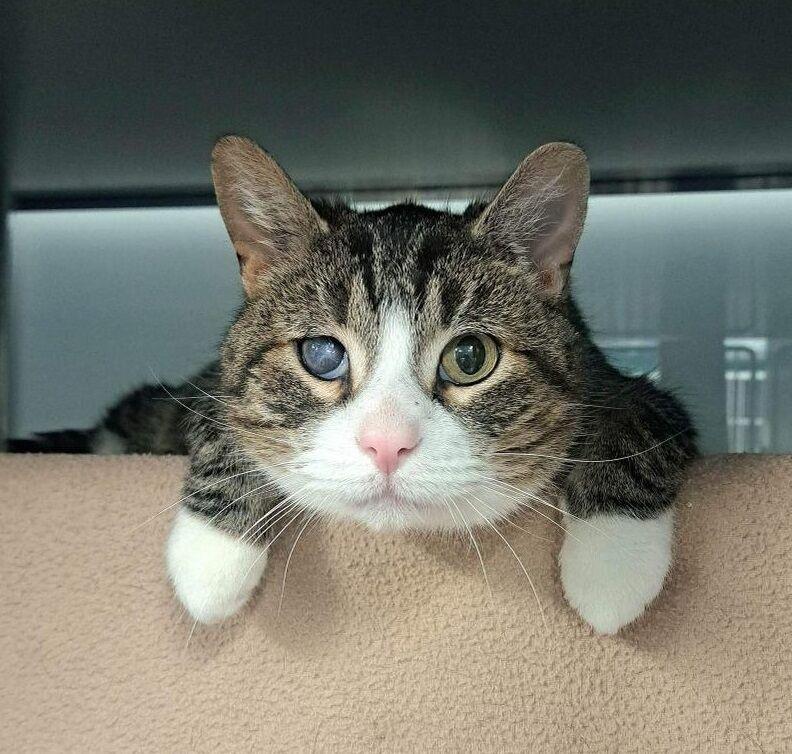 Got food? I am Virgil and my favorite thing in life is food. Breakfast, dinner, snacks…I am not fussy, and I will desperately eat every morsel. My life before coming to DHS was living outside under the chicken coop and fending for myself. Though I enjoy being petted, I prefer not to be picked up. This might change as I get to know and trust you. I have an old injury to my right eye that limits my eyesight but doesn't slow me down! When you live a full life in only my 2 years of life, you end up with scars to prove it, right? If I were to dream up my ideal home, it would be a warm shop or barn where I can help keep the mice away in return for the small payment of regular meals. I am not opposed to big payments of food either!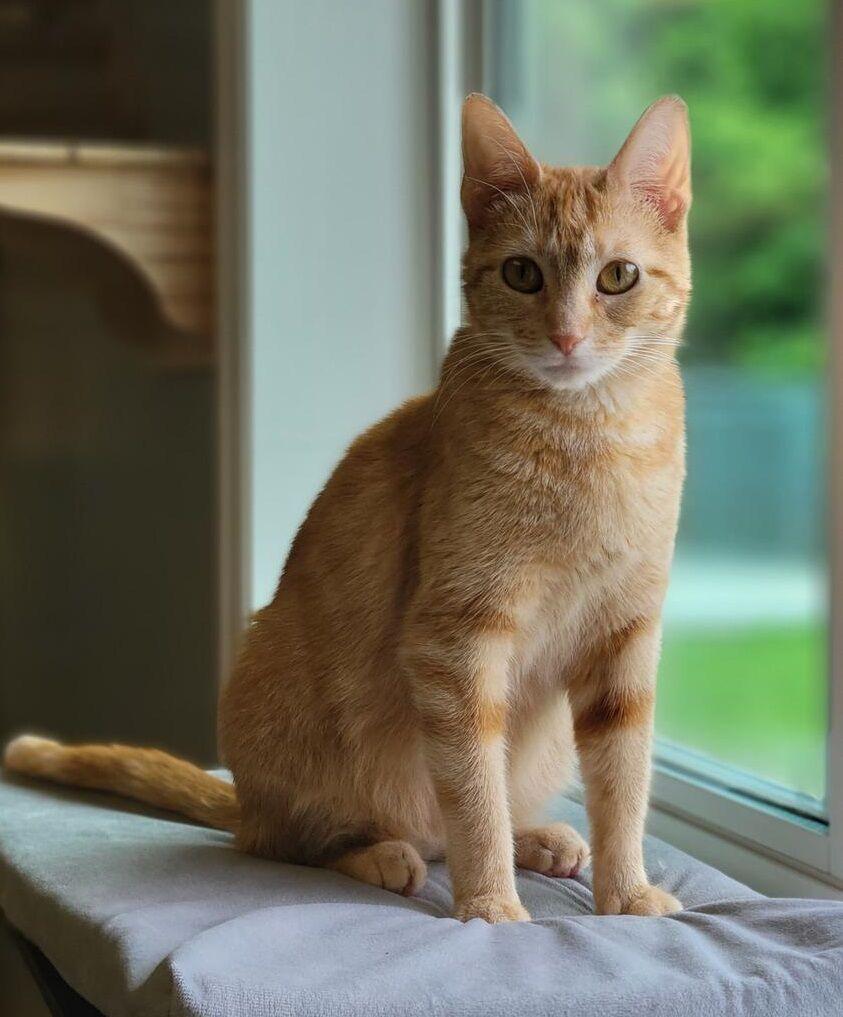 Hi, I am Delaney, a 1.5-year-old female orange tabby. In my foster home, I am confident and rule the house. I am a very lovely lady once I am comfortable in a home environment, but at the shelter I never showed my true colors. I enjoy chin and forehead scratches and will hold your hand to give you kisses. I am great at hunting my toys and have lots of energy to run around and play. If you have any boxes or laundry baskets, I will make them my own to lay in. I have a little bit of sass to me, but I am never mean about it, I will just tell you when I don't want attention. Just like you humans, I like my own personal space sometimes. I get along with other cats and dogs as well. I would be a great indoor cat, or even an indoor/outdoor cat. If you are looking for a young cat, who is independent, has a huge personality, and will add entertainment to your life, please consider me!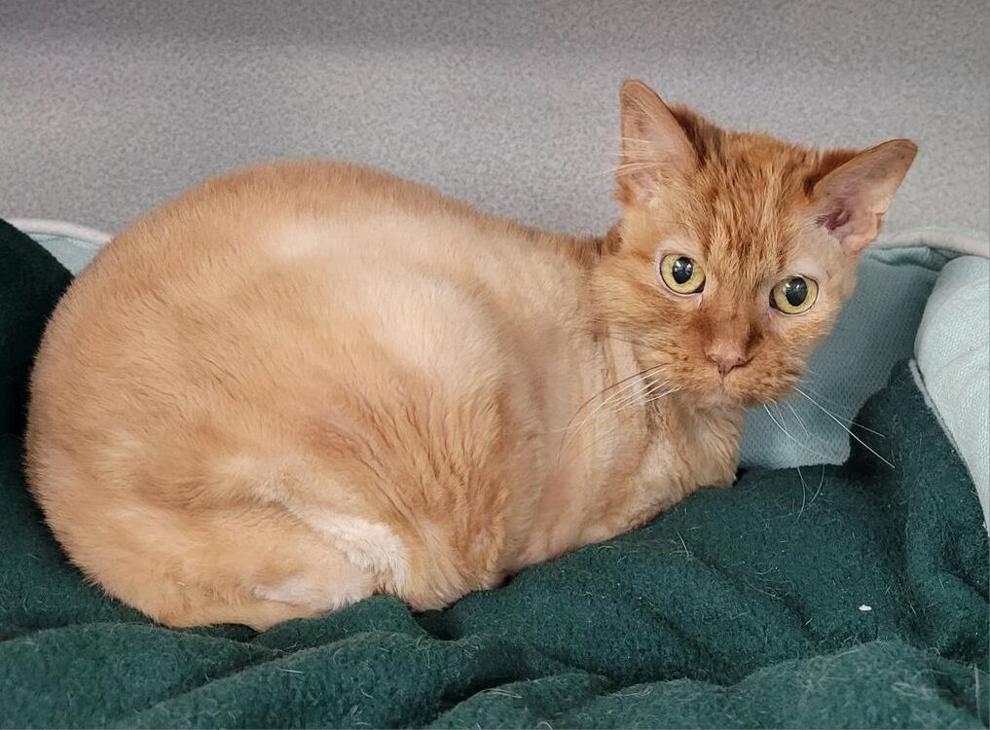 Greetings! My name is Happy because I am so happy-go-lucky. I am a sweet elderly 13-year-old girl looking for a quiet relaxed home. I was a stray that came in very matted and needed to be shaved down. My picture is not a good representation of the beautiful cat I will be when all my hair grows back. Chin scratches are my favorite but curling up in the sunshine or on a warm lap is divine! If you are looking for an older cat that enjoys the simple things in life and would make a good, quiet companion, I am your gal.
Sign up for the FUR-RAISER on Feb. 14, Jane Schmidt will be offering a fun, easy-to-follow workout that anyone can do. It will be in person at Bethel Home or online through Zoom. The cost is a freewill donation to DHS and all money collected will go to help the dogs and cats in our care. Sign up at www.janesfitnesschoices.com/shop.
The Driftless Humane Society is located at 1150 Nelson Parkway, Viroqua. To find out more about the adoptable pets, visit www.driftlesshumanesociety.com or call 608-637-6955. The humane society is open Monday and Wednesday from 2 to 6 p.m. and Saturday 10 a.m. to 2 p.m.