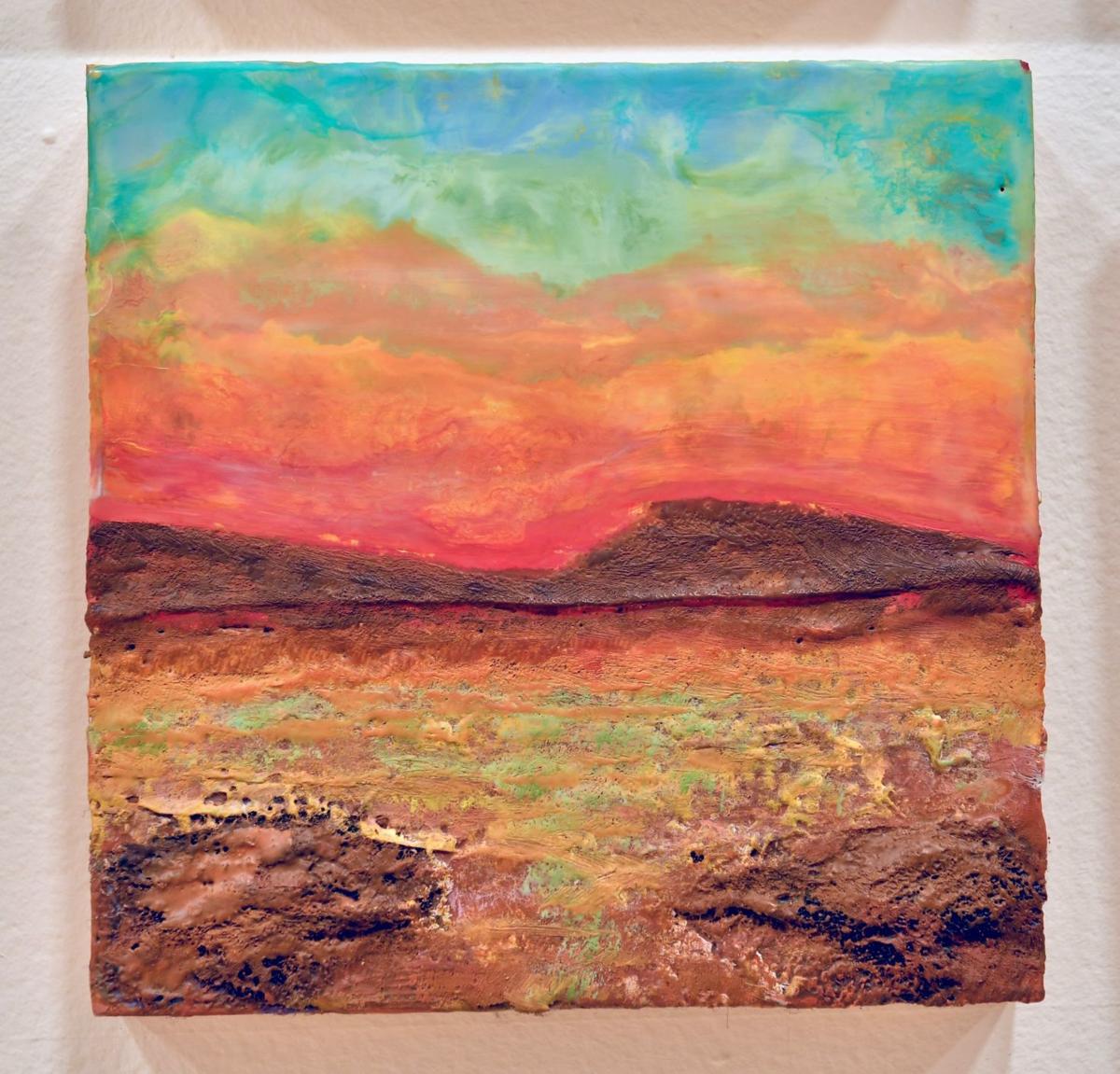 While VIVA Gallery's monthly First Thursday artist reception remains on hold, there is much to see beginning July 1 as VIVA welcomes guest artist Carissa Brudos and also features one of its own, Nan Marshall. Brudos, who lives in the De Soto area and teaches in La Crosse, creates encaustics by working with heated beeswax infused with colored pigments. Marshall, who lives near Viroqua, is a jewelry artist working mainly with metals.
Brudos has been teaching art in the school district of La Crosse since 2002, after earning a Bachelor of Arts degree and then a master's degree in education. She finds that achieving a balance between teaching and creating to be challenging at times, but that it ultimately strengthens her teaching methods and relationships with her students.
The process of encaustic is deeply entwined with Brudos' observations and interpretations of the natural world. Her work communicates more of a memory that a representational image, using the lines, shapes, colors and textures she has seen and experienced in nature. Through the fluid and sculptural qualities of wax, she builds unique perspectives of land, water and sky. Either as an individual piece, or as a grouping of pieces, her work is both striking and evocative.
When Marshall joined a friend at a metalworking class, she quickly discovered that she could create artful jewelry by riveting, wrapping and tying bits of metal, beads and leather. The recent stay-at-home mandate gave her the opportunity to learn silver soldering skills, and her new work literally shines. Her eye-catching pieces feature some of the unusual treasures that she constantly collects.
Brudos' encaustics, Marshall's jewelry and the works of VIVA's 25 member artists will be featured at VIVA throughout the month of July. The gallery is located at 217 S. Main St. in Viroqua. Beginning in July, hours are Tuesday-Friday 11 a.m. to 5 p.m. and Saturday 9 a.m. to 3 p.m. For more information about this and the status of future First Thursday events, contact the gallery at 608-637-6918 or info@vivagallery.net.
The gallery's First Thursday reception is normally followed by a 7 p.m. dinner next door at Rooted Spoon Kitchen Table. While restaurants are impacted by gathering restrictions, Rooted Spoon is providing themed meals for pick-up each Thursday. Information can be found at www.rootedspoon.com.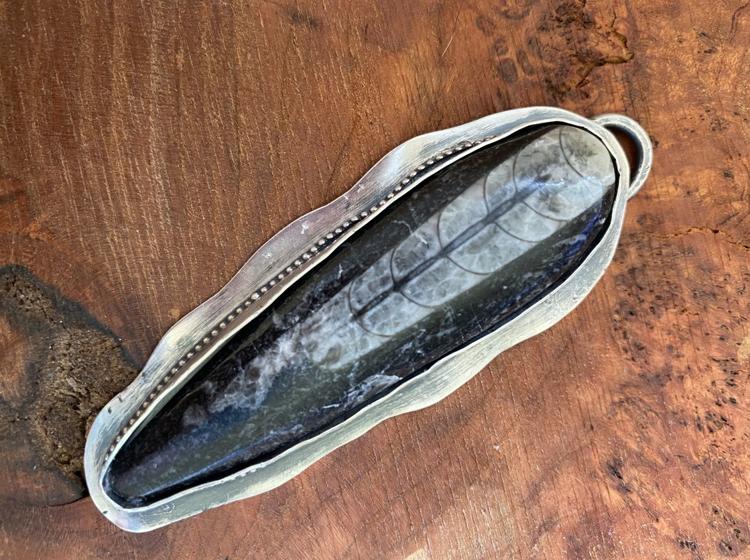 Be the first to know
Get local news delivered to your inbox!