Former Vernon County Human Services Director Pamela J. Eitland faces a felony misconduct charge after accusations she took more than $5,200 from a county program to pay for dental work for her family.
According to a statement from Serena Inman, personnel coordinator for the county, "Our Human Services Committee accepted Pamela Eitland's resignation on Sept. 26, 2019, so she could pursue ... endeavors outside of Vernon County."
Inman said the interim director is Jill Bender, and the vacancy is posted; the application deadline is Nov. 5.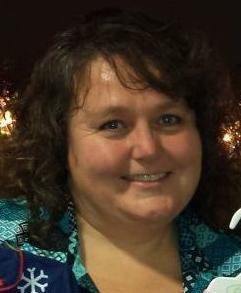 According to a criminal complaint filed Oct. 2, Eitland is charged with one count of misconduct/office-act/excess authority. It is a Class 1 felony that carries maximum penalties of a $10,000 fine, imprisonment of not more than 3½ years, or both.
An investigation began in July after the city of Westby received a check from Vernon County to pay a utility bill belonging to Eitland's sister.
La Crosse County Sheriff's Office Investigator Fritz Leinfelder was assigned to investigate Eitland.
The money came out of the Connection Program, which, according to the complaint, "is a fund set up by Vernon County to assist foster children or low-income children financially or (help them) participate in recreational activities that they would otherwise not be able to afford."
The Vernon County Clerk, at Leinfelder's request, was able to produce other checks that went to the Vernon County Department of Human Services out of the Connections account that were paid to the Westby Dental Clinic between 2015 and 2019. The money went to cover the dental bills of Eitland's sister, mother and stepfather.
According to the criminal complaint, Leinfelder met with Dr. Daniel Iverson of the Westby Dental Clinic. The complaint states, "Although Dr. Iverson did not say Pam told him directly to make payment on any of her family members' accounts, he did take Pam's statement about her family member's bill that portion of the check he was to receive needed to go to that individual."
That individual was Eitland's family member.
Later in the complaint, it said that Iverson "stated that it was like a quid pro quo that he was getting monies from the County and Pam Eitland was paying off some of her family members' bills."
Vernon County District Attorney Tim Gaskell said there was no criminal wrongdoing on Iverson's part.
There was also a $702 check to the Oral Surgery Clinic in La Crosse to cover work done for a family member.
The criminal complaint also said that in one case, except for initials of the person, the name and address on a voucher sent to the county was crossed out after it was sent to Eitland.
The original from the dental office, obtained by investigators, showed only the first name and last initial were blocked out. Everything else was visible.
The patient whose name was on the voucher was Eitland's relative.
Gaskell said Eitland's first court appearance is Tuesday, Oct. 29.