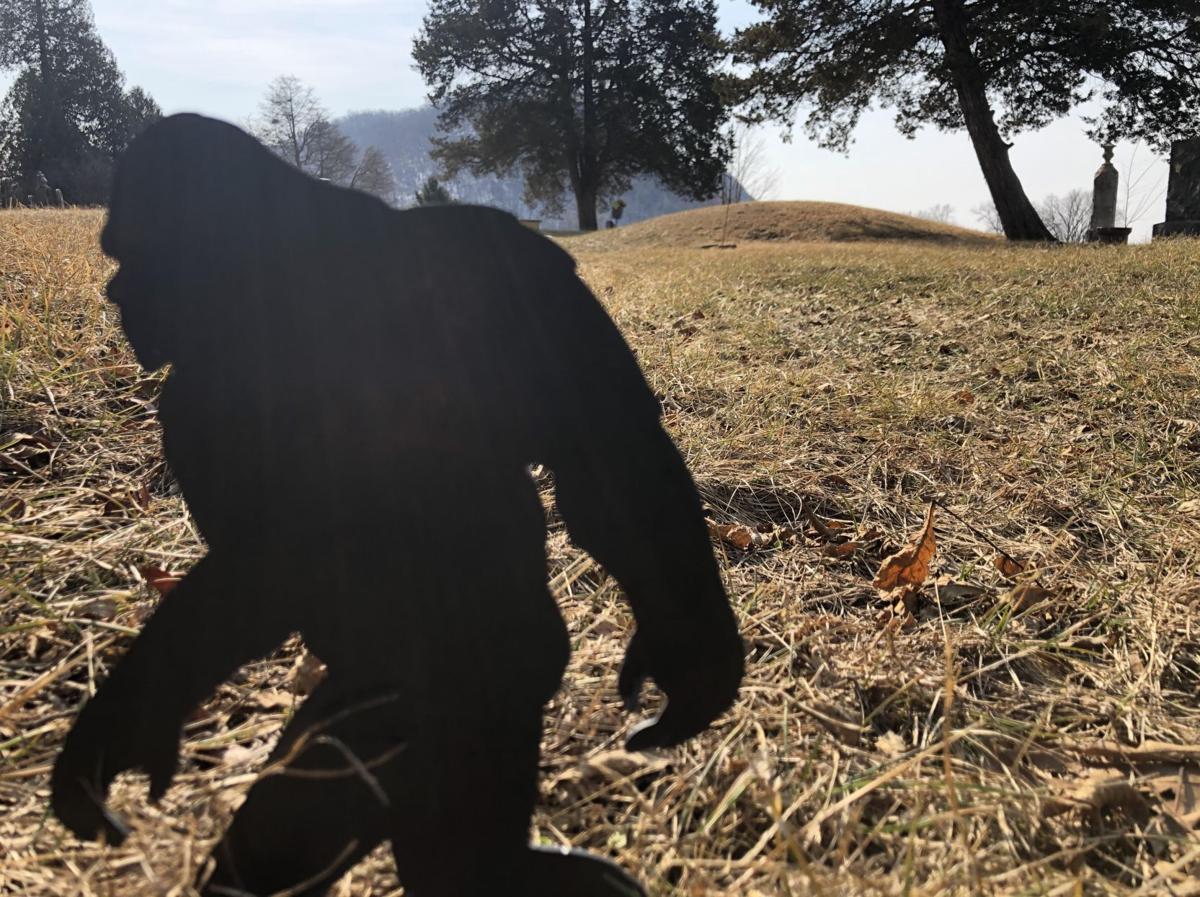 Hi again. Vern here. Miss me? No? Well, I missed me. I went looking for myself the other day and got lost. If you see me, just put your high beams on and frantically wave your arms around. That's what most people do.
Anyways, today I'd like to share with you a spot that is not really well known in Vernon County. I've never really seen anything like it around here, in fact I don't think there are many like it anywhere. The Riverside Cemetery along the mighty Mississippi River between Genoa and Stoddard is right off Hwy. 35 (Great River Road) on Riverside Lane just a bit down river from Bergen Bluff.
What is so unique about this cemetery is there are nine conical Native American mounds scattered among the pioneer and modern graves. I hear the mounds in this cemetery are nearly 2,000 years old! That might just be older than me! I won't tell you how old I really am because as we all know, you never ask a Sasquatch its age.
The people that have been buried in this inter-denominational cemetery are from many occupations and stations in life. Fisherman, farmers, carpenters, cheese makers, a band leader, tavern owners, housewives, postmasters. general store owners, makers of fish boxes, a man who trained otters for a Walk Disney movie, a fat lady who belonged to a circus, a manager of an insane asylum, an Indian mid-wife, a gentleman who spoke seven languages, button factory workers, a depot agent, vagrants and more.
I do remember in the earlier days men would ride the rails looking for work. Sadly, some would be found frozen along the tracks in the spring and were also buried in this cemetery.
Today, Riverside Cemetery is so peaceful and serene, you can almost hear the stories of the many individuals who have impacted the history of Vernon County. Although I prefer to hide in the shadows, the sun warms the hillside just perfectly, and you can see why families buried their loved ones here. When standing there in reverence, looking towards the river, you can imagine the summer camp that the woodland Indians had there. A fishing and hunting paradise, it's a flat, sunny piece of earth, with close access to the Mississippi River, the forests, and the towering bluffs with birds soaring in the wind above.
There's so much neat history in our Vernon County hills and valleys. Take a trip along the river road and consider paying your respects at the Riverside Cemetery this spring. Although my feet are big, I tread very carefully on this sacred spot and I recommend you do too.
It will be good to see you around, I'll be watching from the shadows….
Christina Dollhausen, Vernon County's economic development coordinator, will be sharing with Vernon County View readers the adventures of Vernon S. Quatch.