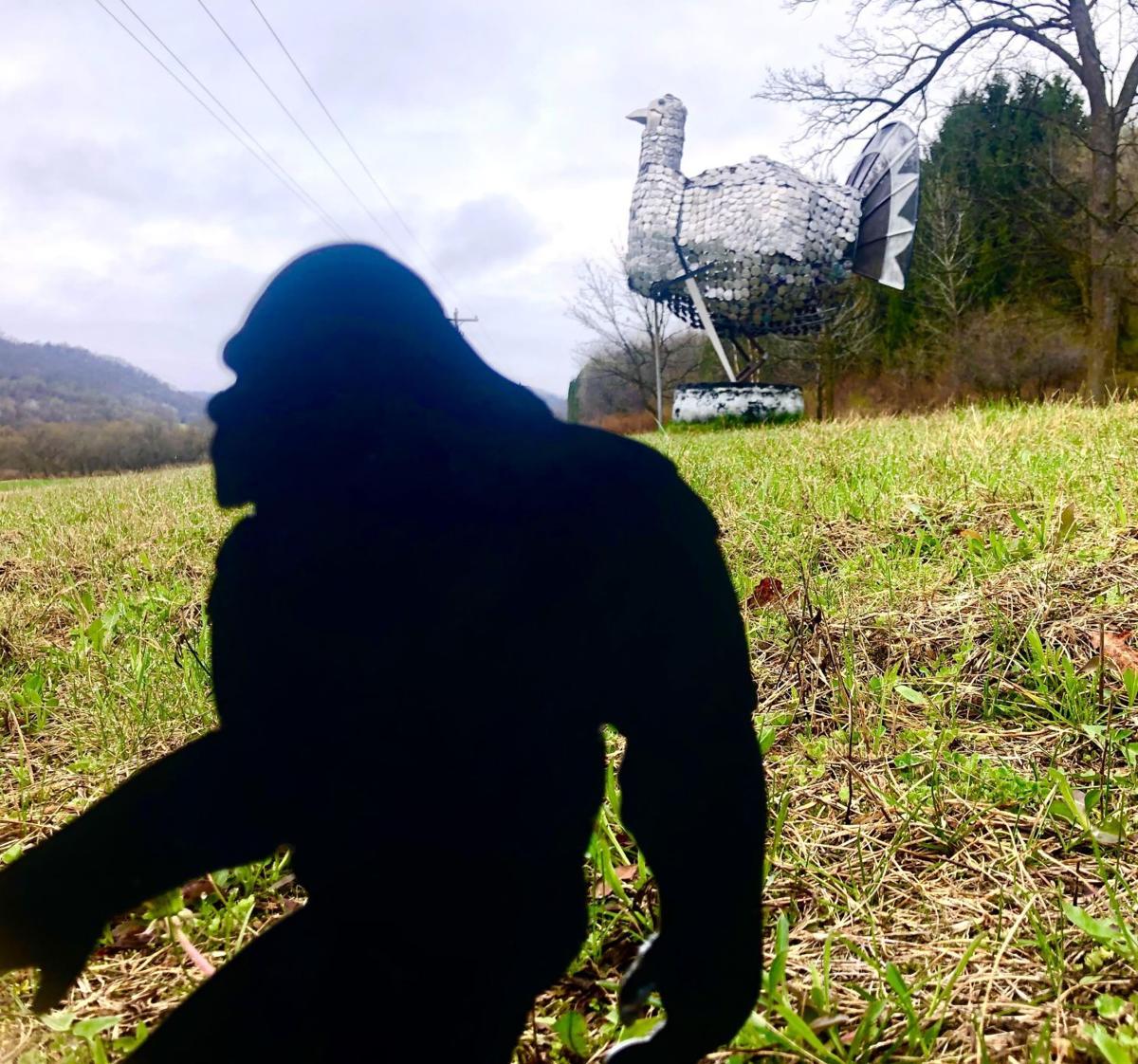 Hi, how are you? How is the family? You look nice today. I have been working on improving my social skills, can you tell? I heard that if you are nice to people they will be nice to you. I'm always looking for a friend. For Vern's like me, it's not easy to make friends. Anyways, enough about me, this week I decided to go to a place that although makes me a little more emotional than usual, it always puts a smile on my big hairy face. The place is called Romance.
Romance, Wisconsin is about 14 miles west of Viroqua on Hwy. 56. The Bad Axe River runs through it. Did you know Vernon County was actually named Bad Axe County before it got the name Vernon? Just think if it stayed that name, I could very well have been called Bad Axe Quatch! Say THAT out loud! It kind of has a nice ring to it, don't you think? … Anyways, Romance used to have a post office, a cheese factory, and a stockyard. The Romance Tavern was a real happening place along with the Romance Bar & Grill. A Sasquatch never tells its secrets, but boy if I could, I think it would make your head spin with the stories that I overheard from those places!
Do you remember when rattle snakes were hunted around here? I do. There used to be a bounty of 50 cents for each rattle snake caught. Back in the day you could catch yourself a few rattle snakes and use your bounty to buy a cold one at the tavern. Not too bad for a day's worth of work if I do say so myself.
So I know you are going to ask, so I'll tell you—nobody really knows how Romance got its name, but I can tell you that I know how it got called the Turkey Capital of Wisconsin. Long ago, Native Americans in the area hunted turkeys before disease eventually wiped out the population. But that all changed in 1976 when the DNR entered into deal with the state of Missouri to swap five grouse from Wisconsin for two dozen wild turkeys that were released in Romance. These turkeys had quickly multiplied and really thrived in the area. Maybe it was a match made in heaven? Who knows. One thing I can say for sure is there are more turkeys than people in Romance. I, for one, like it that way. If you want to take your chances, come for a walk at the Romance Prairie, maybe you'll spot a turkey (or a me!) You never know what you might see if you really start looking.
Christina Dollhausen, Vernon County's economic development coordinator, will be sharing with Vernon County View readers the adventures of Vernon S. Quatch.