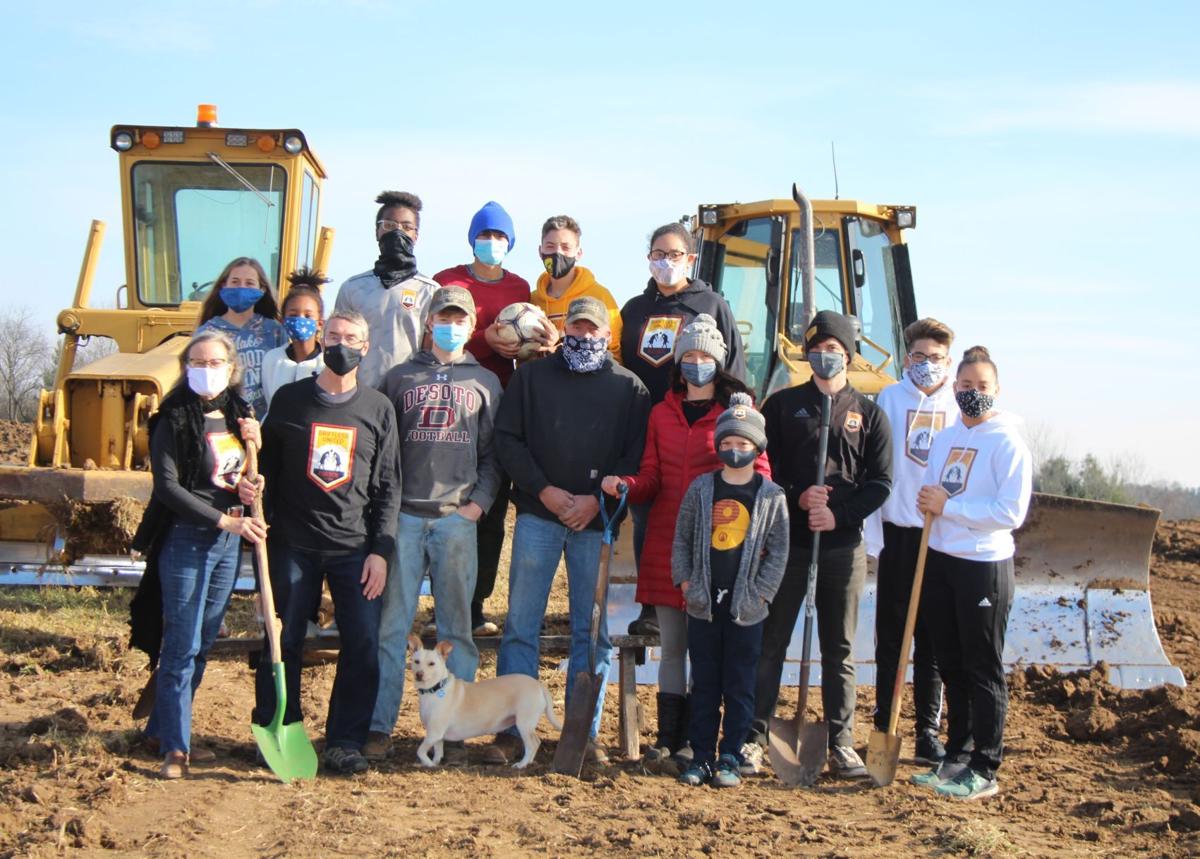 A groundbreaking ceremony was held Friday, Nov. 20 to mark the creation of two full-size high school soccer fields in Viroqua.
Dr. Mark Andrew's home at 575 PrairieWind Way and 40 acres was sold to PrairieWind in July. Developer Sonya Newenhouse, with the help of 17 Vernon County families, secured the parcel to create rental units and a park that will be anchored by soccer fields.
Cecil Wright, who is on the board of Drifltess United, the local soccer club, spotted the land for sale and inspired Driftless United to invest. The organization has been searching for land for a few years to build more fields as the soccer program is growing rapidly, especially after they launched a girls program.
A local family, Monica DeClercq and Jason Cole, were the first to commit and since then interest has been growing. PrairieWind Park still needs 40 more community investors to pay off the land and develop the vision to include a large park shelter, a bike pump track, hiking and skiing trails, camping sites, an orchard, outdoor sculptures and ideas from the community. Last week Thompson Dirt Works started excavating the fields. For more information, contact Newenhouse at 608-220-80929.