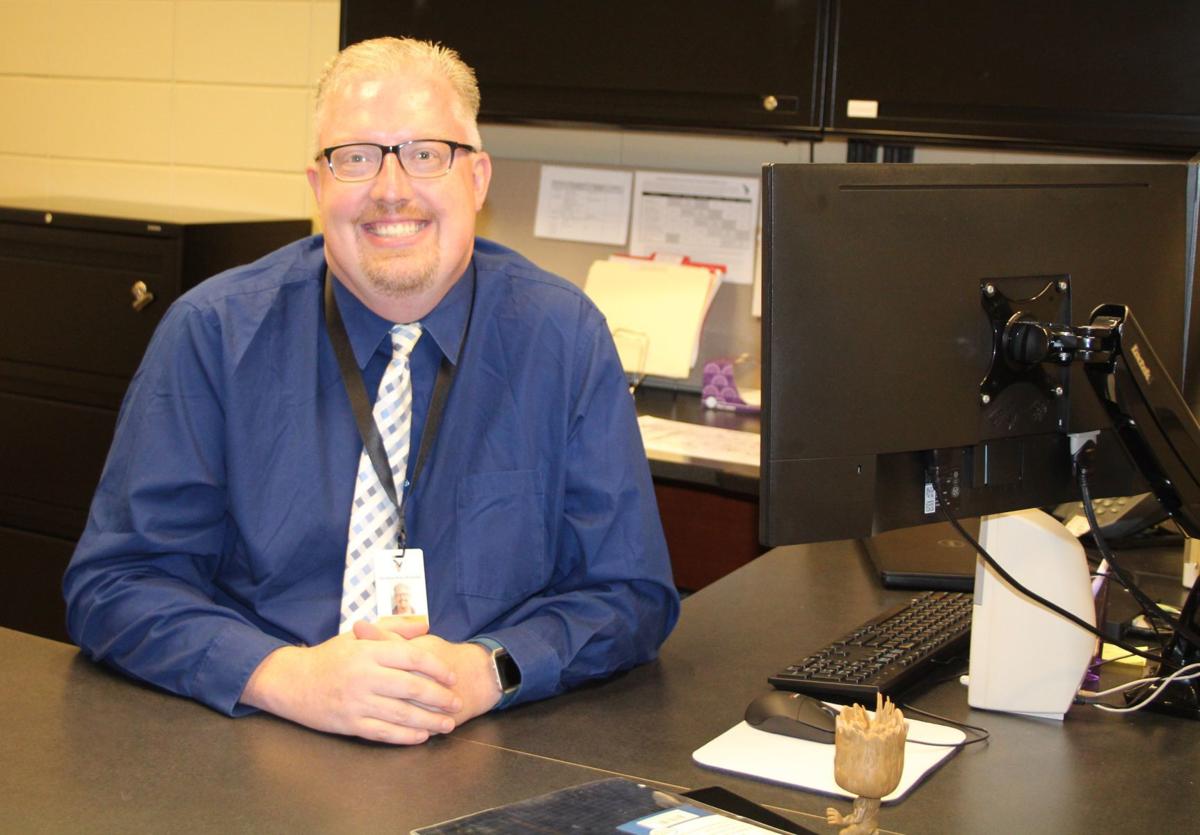 When the 2018-19 school year starts Sept. 4, Viroqua High School students will find a new principal in the building.
Jason Cress, 43, was hired to fill the position after Kathy Klos retired June 29. Klos had served Viroqua Area Schools for 25 years, 12 as high school principal.
Cress' first day in the school district was Aug. 13. He comes to VHS from Unity School District, which is three-and-a-half hours northwest of Viroqua and 15 miles from the Minnesota state line. "Three small towns make one school district," he said.
Cress was Unity High School principal for 10 years, and prior to that, he spent two years at Denmark High School near Green Bay as assistant high school principal. He taught high school and middle school agriculture classes in Chippewa Falls for eight years.
The Clear Lake native earned his bachelor's degree in agriculture education from the University of Wisconsin-River Falls and his master's degree in education administration from the University of Wisconsin-Superior.
Cress said his goal as VHS principal is to continue preparing students for their next phase of life, whatever it might be, so they can feel ready when they leave school.
"Statistically (Viroqua) is a high-achieving school in the area, and we want to continue to be a high-achieving school," he said. "Viroqua has a great reputation and strong achievement – I want to continue those traditions."
As the new school year is about to begin, Cress said he is looking forward to building relationships with staff and students.
"A lot of great staff have come in to say 'hi'," he said. "It's about making these connections and make sure we meet their (students') needs."
He has started building those relationships by attending two sporting events -- the first home football game Aug. 17 and the first home tennis match Aug. 13.
Cress and his wife Jennifer have been married 21 years and have six children ranging in age from 7 to 18. He said his hobby is spending time with family.
Be the first to know
Get local news delivered to your inbox!