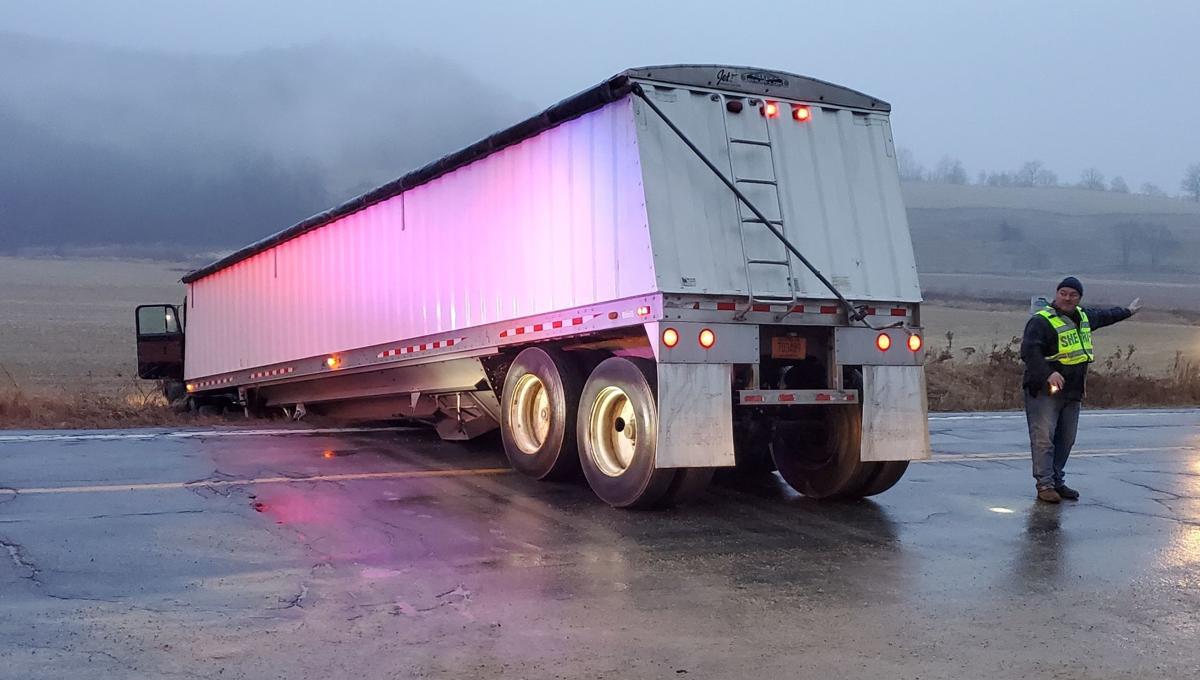 A rural La Farge semi driver slid out of control crossing State Hwy. 82, at 7:18 a.m. Monday, Dec. 9, just west of La Farge.
According to the Vernon County Sheriff's Office, Thomas J. Andrew, 65, was northbound on Slayback Road when he lost control on the ice-covered road. The 1996 Freightliner, owned by Gordon Nemec, slid through the intersection at Hwy. 82. The semi traveled across both lanes and went into the ditch on the north side.
The fully loaded trailer was blocking both lanes of travel. Andrew, the only occupant, denied any injuries. The highway was reduced to one lane for about 45 minutes.
The La Farge Police Department, La Farge Fire Department and Vernon County Highway Department assisted at the scene. The incident remains under investigation by the Sheriff's Office.