Editor's note: The Vernon County Broadcaster publishes the questionnaires from the candidates as we receive them and in their entirety.
In the Aug. 14 partisan primary election, there are two Democratic candidates – Paul Buhr and Alicia Leinberger — running for the 96th Assembly District.
The Democratic candidate receiving the most votes will face Republican candidate Loren Oldenburg, who is running uncontested in the primary, in the Nov. 6 general election.
Paul Buhr
Occupation: Dairy Farmer
What elected office you are vying for and what community you are a candidate in: Wisconsin Assembly, 96th District
If you are an incumbent, how long have you held office? N/A
Other previously elected offices? No political offices
Community and group affiliations you are involved with? Over the years, my contributions to the community have included serving as: 4-H leader for 20 years; member of St. Mary's parish; Viroqua; parish lector; member of parish council. I have served on several Viroqua Area School committees. I am a member of many local co-ops and have served on the Heartland Country Co-op board, including nine years as president. Following that, I was a member of the Premier Co-op board. I have served on the Hamburg-Stark Mutual Insurance Board and I am currently on the Agriculture Advisory Board for Wisconsin Mutual Insurance.
I have been extremely active in the Vernon County Holstein Association, having served as president and currently as vice-president. For forty-one years, I served on the Vernon County Holstein Sale committee and as co-chair for twenty-five years. At the state level, I have been a member of Wisconsin State Holstein Association for forty-three years, served as a board member for six years and have worked on various committees. In 2012, I was elected to board of directors for Holstein USA, the world's largest purebred cattle organization. During this period, I was chair of the Genetic Advancement Committee, a committee which sets natural breeding goals for the entire dairy industry. Currently, I am on the Executive Planning Committee for the 2019 National Holstein Convention and co-chair of the 2019 National Dairy Genetics Conference.
Other past and current affiliations include Viroqua Township Land Use Committee, Viroqua FFA Alumni, Wisconsin Farmers Union, Wisconsin Farm Bureau, Concerned Area Dairyman and Viroqua Chamber of Commerce Agriculture Committee.
Why are you running for office? I am running for Wisconsin Assembly with the intent of sustaining the worthy tradition of rural life here in this beautiful area. My wife and I were very fortunate to benefit from all that the community had to offer while we farmed while raising our three children, Melanie, Wyatt and Evan. I want to be a representative for everyone, ensuring that people of all ages can live here and prosper now and far into the future.
What do you think are some of the important issues facing the 96th Assembly District? The essential elements of maintaining a rural economy are: good roads; excellent schools; access to affordable healthcare; broadband availability; a commitment to the conservation of natural resources. All of these issues pose challenges for the 96th District. Fifty-eight percent of our roads are rated poor or worse and our road replacement schedule is currently set for an eighty-year cycle. Our schools are underfunded because of a formula that leaves rural schools at a disadvantage. There are large portions of the district that have inadequate access to broadband Internet service. Affordable healthcare is a worry for too many who are without employer-provided insurance. Our natural resources must be protected for our farming community, the local tourism industry and for all who live here.
Are there any issues currently being handled that you would handle differently? I would propose a responsible and sustainable method of budgeting for the needs of Wisconsin. For example, this year the state borrowed $400 million to build and repair roads. Twenty-two cents of every dollar we collect in gas tax now goes to service that debt. That will continue to increase as long as we continue to borrow. This of course, is not sustainable. We must stop some big highway projects, pay down the debt and find other ways to finance the transportation budget adequately without borrowing.
With all the cuts at the state and federal level, how would you as an elected government official do a better job of stretching the dollars to cover everything in the budget? We need to reprioritize our goals as a state. The funding of Foxconn has committed too much money to too few. In addition, we need to look at what neighboring states have done to address their problems and devise plans to move forward so we can compete with them in the future.
What should people know about you as a candidate and potential representative? Feel free to talk about your family or about subjects related to the place you call home. Darlene and I have run a successful dairy farm for forty-three years. We have hosted numerous events including the Vernon County Dairy Breakfast and the Holstein Twilight Meeting. Our farm was awarded Vernon County Conservation Farm of the Year. I have been recognized as a Wisconsin Master Agriculturalist and Wisconsin Outstanding Holstein Breeder. My family was recognized as a Dairy Farm Family of the Year in 1998.
I have known hard work and the value of responsible finance since childhood. My lifetime experience living alongside the residents of this district has provided me with the knowledge of the values they hold and the challenges they face. My service on boards and committees has given me the skills necessary to work with people of diverse ideas, finding solutions that serve the common good. I will hard to serve this district to ensure that it will prosper in the future.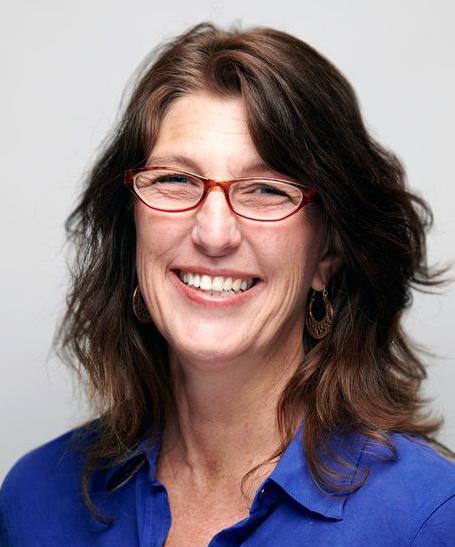 Alicia Leinberger
Occupation: Solar Business Owner
What elected office you are vying for and what community are you a candidate in: 96th Assembly District
If you are an incumbent how long have you held the office?
Other previously elected offices?
Community and group affiliations you are involved with? Farmer's Union, Driftless United Soccer, Citizen's Climate Lobby
Why are you running for office? My goal in running for office is to reconnect the position to our rural voice and values, by creating a physical office in the district, making myself much more accessible to constituents. In addition I'll continue traveling the district to towns, village, cities, school boards and county meetings to hear directly from the people who know the most about what we deserve from our government funded by our tax dollars, and make our rural voice heard in the Capitol.
What do you think are some of the more important issues facing the 96th Assembly District? My top three priorities are: healthcare for all Wisconsinites, expanding Badgercare by taking our federal tax dollars back immediately, and creating a state-wide single payer system to create better care at less cost to us by removing the private profit from healthcare, in addition to expanding mental health services and addiction treatment funding through Counties; water protection through reinvigorating conservation practices in agriculture and working with family farmers to create markets that provide a dignified and fair price for their products; and getting our tax dollars back into our rural communities which looks like fully-funded rural schools, road repair and maintenance, and internet infrastructure like the electrification programs of the 1940s.
Are there any issues currently being handled that you would handle differently? There are many points in policy that merit serious consideration. At the root of all of them is "who am I working for as your representative". Far too often I find that policy is written and voted on in favor of corporate interests and private profit at the expense of rural taxpayers. We foot the bill in too many ways, from crumbling roads to schools starved of funding, which sets us against each other as we fight for the crumbs. My overarching goal is to demonstrate what it's like to have your representative answer to our communities and tell the corporate donors and their lobbyists to take a hike.
Another core problem is the upside-down nature of current state government. I am of the mind that "the best government is closest to the people" and I would like to change the way policy is written and enacted. It's absolutely unacceptable that the state is handing out mandates to local communities, without providing the means to fund their directives. In addition, I will fight to regain control over local decision making and believe that the role of the Assembly representative is to gather and carry our rural voice into the Capitol rather than handing out orders to our communities that are incredibly costly and inappropriate for our needs.
With all the cuts at the state and federal level how would you as an elected government official do a better job of stretching the dollars to cover everything in the budget? When I look at the state budget it's pretty easy to find massive amounts of our tax dollars being wasted in corporate give-aways and irresponsible interest payments for skyrocketing debt. The current administration, and far too many in the legislature, are tied to a model where the government functions only to serve the richest few, and sometimes not even from our country, as we see in the ridiculous Foxconn debacle that will leave our state reeling for generations if it goes through.
Just as in any budget negotiation, we need to dramatically realign our priorities with the values and interests of the constituents of our state. I know that Wisconsin has more than enough wealth to share amongst all of us, and get us back to the rich traditions of excellent education, vibrant rural family farms, and some of the most beautiful natural areas in the country. Rather than putting our state up for sale to powerful corporate bidders, I will enliven our communities and our can-do attitude, to foster innovation and cooperative economic growth that invests in the wealth of Wisconsin to leave something of lasting value for the ones we love most.
What should people know about you as a candidate and potential representative? Feel free to talk about your family or about subjects related to the place you call home. For more than two decades, I've served my community with leadership, compassion, and innovation. Right after college I volunteered three years in the Peace Corps, training small coffee farmers in conservation practices. When I returned, I worked in Wisconsin dairy markets, applying Fair Trade principles to ensure a better return for our family farmers.
I then pioneered a renewable energy non-profit, educating citizens about the role renewable energy has in lower utility bills and combating climate change. In 2007 I moved my family to Viroqua and brought my business Ethos Green Power in 2013, creating local jobs; installing solar energy systems for residents, farms, and businesses; and offering scholarships for local high school graduates to learn about renewable energy.
Though I'm passionate about solar energy, my favorite job is being a mom. I have two amazing teenage daughters who I am raising to be strong, principled women and a large part of my motivation to serve in the Assembly is to create a better world for them. From volunteering at my daughters' schools to organizing local government forums, I continues to serve community. Most recently I led a volunteer team to install renewable energy systems in hurricane-ravaged Puerto Rico.
As a business owner, as a volunteer, and as a mother, I have the skills and the perseverance to be a representative that puts people in the 96th district—not money—first. I will fight to bring our tax dollars back to our communities, be a voice for our rural values and ways of life, and protect the natural heritage and beauty of the Wisconsin that we all love.