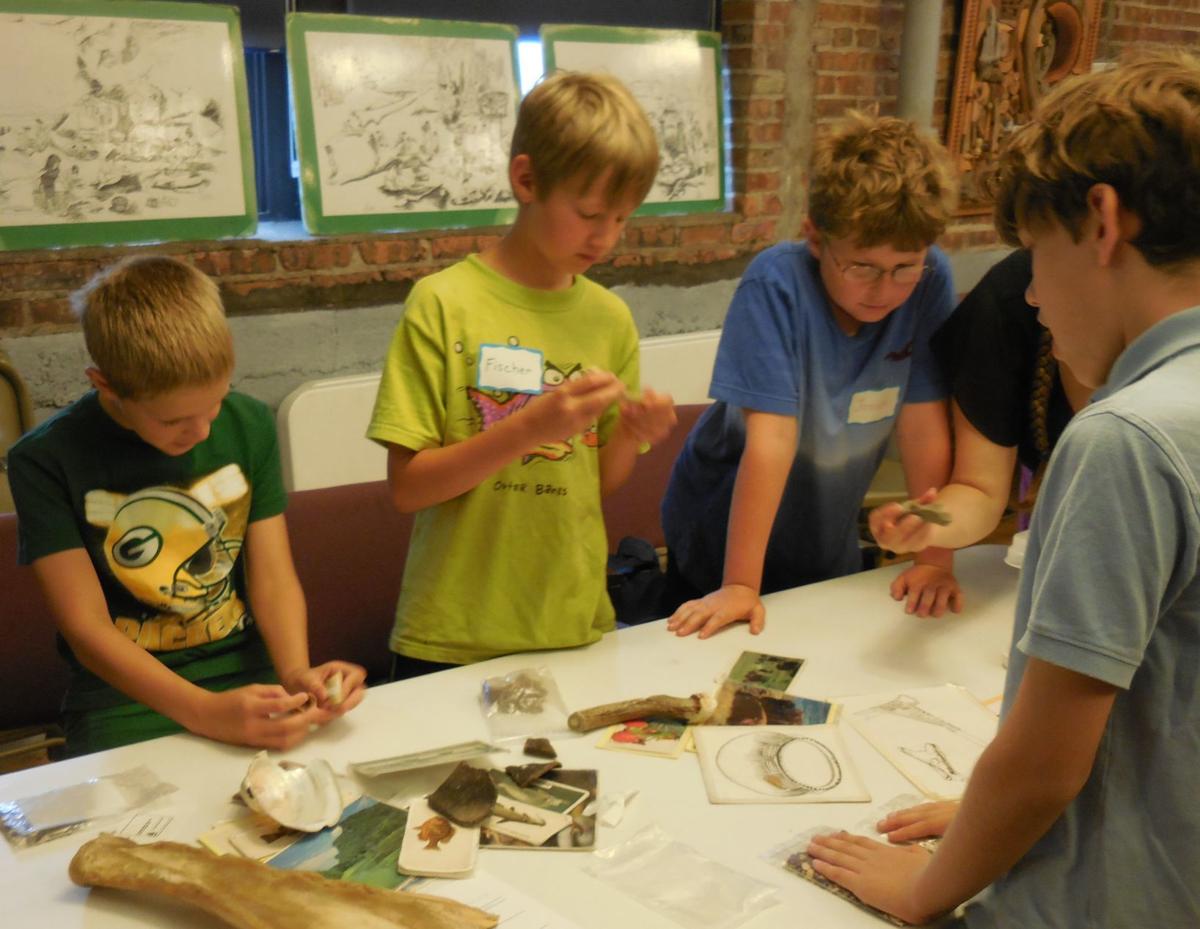 July brings two special opportunities for learning to the museum – one for kids and one for adults.
First, the class for adults. Looking for information about your ancestors on the Internet can be fun and rewarding, and, well, you don't have to leave the house to do it. But if you do leave the house to attend our next monthly genealogy class, you will learn how to use the Internet more successfully in your search for your family history.
This genealogy class will be held on Thursday, July 12, at 10 a.m. at the museum. Teacher Karen Sherry will begin an occasional series of classes on the book, "Genealogy Online for Dummies," by April and Matthew Helm. The authors note that, "Millions of pages with genealogical content exist on the Internet. If you don't have a good idea of exactly what you're looking for to fill in the blanks in your family history, you can get lost online." Attending this class will help you to not get lost.
Genealogy classes are held in the museum's handicapped-accessible conference room. New students are always welcome to join. Vernon County Historical Society members attend for free, and nonmembers are asked to pay $5 per class.
Next, something for children. An archaeology class for kids will be held in the conference room at the museum on Friday, July 27, from 10 a.m. to noon. Jean Dowiasch of the Mississippi Valley Archaeology Center, based at UW-La Crosse, will be the teacher.
Students will begin with a "garbology" activity, studying how modern garbage reveals facts about modern life. Similarly, archaeologists study ancient "garbage," such as projectile points and broken pottery, to learn how ancient people lived.
Then the students will learn to identify some of this ancient garbage. They will look at spear and arrow points to determine their age. They will also learn how to re-construct ancient pottery (using modern plates) to better understand how it was used by ancient people.
This class is suitable for children going into Grades 3 through 12. The cost is $5 per child, with a maximum of $15 per family. Registration is required – please contact the museum by Friday, July 20, to sign up. Space is limited.