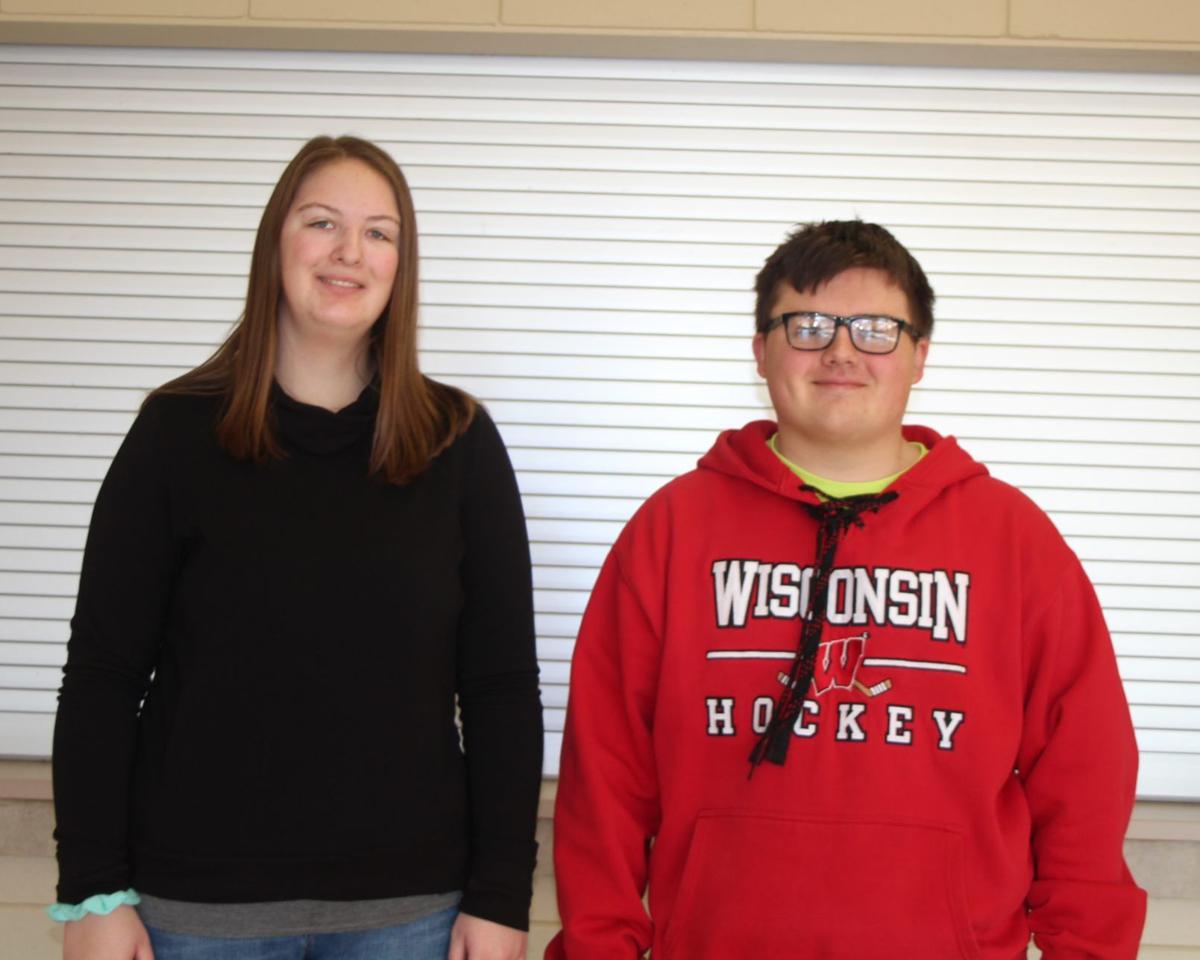 Olivia Rottman and Brooks Ekern have been named Viroqua Area Rotary Club Seniors of the Month for February.
Rottman's yearlong classes at Viroqua High School are family living and band. Her first-semester classes were AP statistics, sociology/psychology and introduction to health careers and medical terminology. Her second-semester classes are AP language and composition, Spanish IV and Youth Teach Youth Chemistry 2.
Her school activities include being on the dance team as a freshman, and being in flag corps/poms for marching band since her sophomore year and serving as captain of the flag corps this year. She will most likely be a four-year letter winner in band. She is a four-year letter winner in tennis and was voted captain by the team. She was inducted into the National Honor Society and has been on the yearbook staff since sophomore year.
In the community, Rottman has volunteered around Viroqua and other communities the past few years. This past summer she volunteered at the Sherry-Butt House. She is a member of the American Legion Auxiliary Juniors and 4-H. She also dances at Sol Expressions Dance Studio.
During her free time, she enjoys scrolling through social media and watching Netflix on her phone. She also enjoys reading when time allows.
Rottman plans to attend the University of Wisconsin-Platteville this fall to major in either chemistry or forensic lab science.
She is the daughter of Deb Rottman and Rick Rottman.
Ekern's senior-year classes include band, choir, chemistry, English IV, Spanish II, Algebra II, greenhouse management and landscaping, and sociology/psychology.
His school activities include band, choir, State Solo and Ensemble, Dorian Music Festival, class officer for four years, Library Council, Drama Club, Badger Boys State participant, National Honor Society, student council, morning announcer, and participating in hockey, football and track.
Ekern's hobbies are reading, walking, traveling and watching movies.
He plans on attending the University of Wisconsin-Richland for one or two years for his basics, and then transferring to a four-year college to pursue a degree in mass communication.
He is the son of Brian and Jane Ekern.
Be the first to know
Get local news delivered to your inbox!