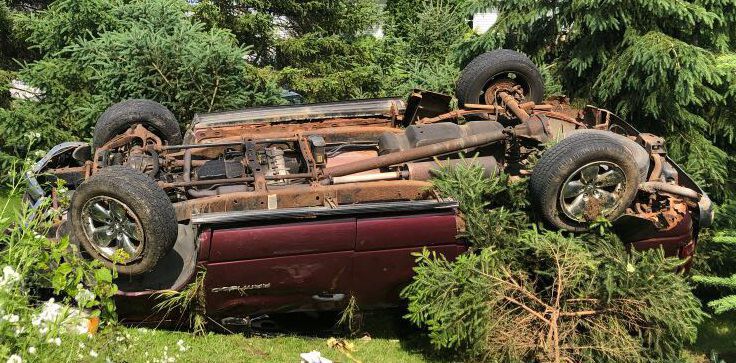 A rural Viroqua man received minor injuries in a single-vehicle rollover accident Monday, July 8, 2019, at about 3:30 p.m., in the town of Webster.
Joel M. Champion, 25, was operating a full-size pickup truck eastbound on State Hwy. 82 near Nemec Hill Road, west of La Farge. According to the Vernon County Sheriff's Office, Champion was negotiating a curve to the left and reported seeing an oncoming, westbound vehicle approaching in his lane of travel and he steered right.
The Champion vehicle went off the roadway, struck a guardrail, overturned, struck several evergreen trees, and came to rest in the lawn of a private residence. Champion described the oncoming vehicle as a white colored pickup truck that did not stop.
Champion was wearing a seat belt, sustained minor injuries, and refused transport. The La Farge Ambulance and La Farge Fire Department assisted at the scene. The accident remains under investigation.
Be the first to know
Get local news delivered to your inbox!