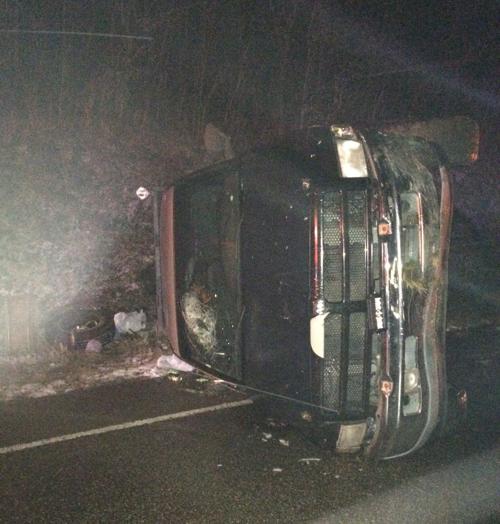 Vernon County Sheriff John B. Spears reports a single-vehicle accident on Dec. 1 at about 6:35 p.m. The accident occurred in the town of Kickapoo on State Hwy. 131 just north of the village of Readstown.
Natasha Tweedy, 21, of Soldiers Grove, was operating a pickup truck northbound on State Hwy. 131 and lost control of the truck on ice-covered roads. Passengers in the vehicle were her husband, Ronald Tweedy, 24, and their 2-year-old son. The truck left the roadway and struck an embankment, overturning on its passenger side. All occupants were able to crawl out safely.
Both Natasha and Ronald Tweedy were wearing their seat belts, and their son was secured in a child's seat. Airbags were not deployed. Natasha Tweedy went by private vehicle to Vernon Memorial Hospital for precautionary reasons.
Assisting the Sheriff's Office was the Readstown Fire Department and First Responders.