In the Viroqua Area School District, incumbents Marina Abt and Angie Lawrence are being challenged by Jess Johnson, Joel Gordon, Alicia Leinberger, Casey Caley and Jesse Nelson on the primary ballot Feb. 19.
The four candidates with the most votes will appear on the spring ballot April 2.
Editor's note: The Vernon County Broadcaster publishes the questionnaires from the candidates as we receive them and in their entirety. Candidates are invited to submit a photograph to be published with their profile.
Jesse Nelson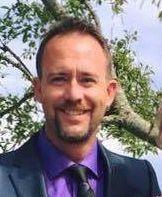 Occupation: General Manager of Nuzum Building Supply, LLC Viroqua
Office: School Board Representative
Previously elected offices: None
Why are you running for office?: I want to help serve my community, fellow parents, and everyone in our area. I believe my background in the Construction business can bring a lot to the table.
What do you think are some of the more important issues facing the school district?: Moving forward in the best interest for the School District. Open Enrollment seems to be an up and coming issue, whether it is about students entering or leaving our district. Bringing our Community together on issues that would otherwise divide us. These are just a couple issues that I have seen as of late.
Are there any issues currently being handled that you would handle differently?: Transparency on upcoming issues that involve our Community as a whole. Trying to get the word out on whats going on with our School board and so forth. I feel that up to date, there isn't a good communicative way that issues are being presented to the public. I would like to see that changed.
What should people know about you as a candidate and potential representative? Feel free to talk about your family or about subjects related to the place you call home.: I have lived in Viroqua, and the Viroqua area my whole life. My kids and Step kids have all gone to VAS. A lot of my family and friends live here as well. I greatly enjoy living in this area and want to give back. I feel this is one of the ways i can lend a helping hand. As I grow older, I really want to see Viroqua grow and be prosperous and our school system is a great place to start.
Casey Caley
Occupation: Contractor, Farmer
Office: Better Education For the students Of the Viroqua School District. More security and Better measures for our students
Community and group affiliations: Our family is involved in 4-H, I was involved when I was a Kid. Helped out with benefits for people who had cancer, a fire or other hardships.
Why are you running for office?: Common Sense, To speak up for everyone in the school district, the school directly affects me as my Girls go there, I want a better education for all the students that leave the school as graduates of Viroqua High School.
What do you think are some of the more important issues facing the school district?: There is no one more important than the next. If I had to say any Keeping the students safe would be number one whether its riding the bus, walking to school or once at school, the education is the reason why they are there so that is my main concern; not all kids students learn the same we can't have a cookie cutter school. Some learn hands on some learn through reading and some learn by watching or pictures.
Are there any issues currently being handled that you would handle differently?: No Comment on this.
What should people know about you as a candidate and potential representative? Feel free to talk about your family or about subjects related to the place you call home.: I am a family Man, I love the outdoors, I love to see a project well done and done correctly, My Wife (Elizabeth) and I own a construction business, a bull leasing business, a herd of beef cattle.
Joel Gordon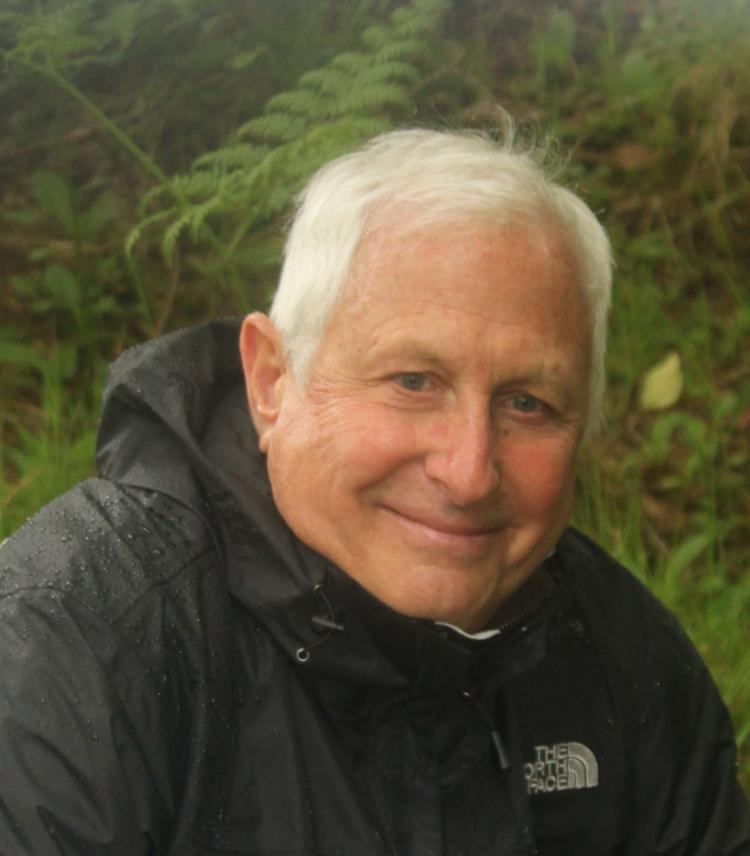 Occupation: Retired educator, journalist, marketing.
Office: Seat on the Viroqua School Board.
Previous elected offices: None
Community and group affiliations: None
Why are you running for office?: I am running for office because my 30 years of educational experience, public and private, in four countries enables me to make meaningful and lasting contributions to the lives of all students, kindergarten through senior high. Academic rigor, moral fortitude, social tolerance and understanding—these values will enhance the life of every child.
What do you think are some of the more important issues facing the school district?: Well, I'm kind of ignorant about particular issues facing our School District, however with over 13,000 school districts in the US, many rural and regional school districts share concerns about curriculum, maintaining proven, traditional methods without yielding to fads, sports choices, nutrition, making genuine learning fun and interesting, and the list goes on. I look forward to building consensus on what is right for our children, today.
Are there any issues currently being handled that you would handle differently?: Again, hard to know those issues outside the loop.
What should people know about you as a candidate and potential representative? Feel free to talk about your family or about subjects related to the place you call home.: I love kids, all kids, and have devoted my life to helping them.
I am married to a wonderful woman, Barbara Ann, who is still a middle school teacher outside the district. I have four grown children all with families of their own.
As an eleven year resident of Viroqua, I have been educated myself by the trust, genuine fellowship shown by its businesses, my own neighbors, and the diverse community at large. If elected, the community can expect depth, persistence, love of learning, how to be a champion for all kids, and a pro-active attitude that works to fashion the right decision at the right time for most students. I guess if I had a philosophy, it would be that "you can't build a fancy second story on a shaky foundation." That means those first years are pivotal to a child's education, and elementary education is more important than secondary school because it forms a solid base from which to grow.
Jess Johnson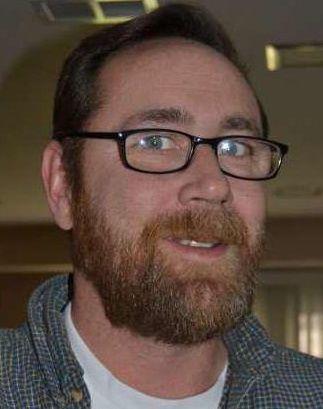 Occupation: United States Navy Retired
Office: Viroqua Area Schools Board Member
Previously elected offices: None
Community and group affiliations: Free and Accepted Mason of Labelle Lodge #84, American Legion
Why are you running for office?: When we chose to live here the school district was a real decision maker for us. The quality of the education and the opportunities for academics and athletics really appealed to my son, Jack. We toured the school a few months before I retired from the Navy and Jack wanted to stay right then. My wife, Stephanie and I were impressed by the staff and the school and we decided right there this is where we would be sending Jack to school, even before we had decided on where we would live, we knew Jack would be going to school here.
What do you think are some of the more important issues facing the school district?: A. Vernon County is the fastest growing county in Wisconsin. In order to meet the increased demand on district we are going to have to grow with it. What I would like to see is sustainable growth that can be scaled to projected student population without overshooting the long term ability of the tax base to afford that growth. There's only so much people can afford and we have to be sure every dollar is used in a way that benefits the most students and the community. The last thing we need is a vanity project. Spending money to impress people is not smart and typically doesn't work anyway.
B. We need to make sure we work with greater community to best serve the people. Whenever one group begins planning a project we need to make sure the other governing bodies have the opportunity to weigh in on the project and share some of the costs involved in all stages of development. If we can find a way to meet the needs of the city, neighboring school districts, the county or state; we can share the cost with everyone who will benefit from it.
C. We need to ensure any facility construction makes fiscal sense and isn't a duplication of services that isn't a necessity of the larger community. What I mean is, if the people of the district decide they want to build a performance center we have to have someone who will speak up and make sure everyone making the decision knows what's all ready available in the greater community., when there's one in Westby as well as the Temple Theater and the La Belle Lodge space and the Landmark Center, it becomes a matter of managing expectations, coordinating with other groups and organizations and working with the community at large to use the assets in place to the greater benefit of the whole community not just one small group or another.
Are there any issues currently being handled that you would handle differently?: I want to make sure information is passed to and from the school board in a way that can be understood by everyone who comes across it. Part of my job in the Navy was internal and external communications. I provided the Department of the Navy with a means to communicate with senior officials and the parents of new recruits in a way the most people would understand immediately.That's one of the things I would like to improve here is the quality of communication.There are many outlets available to the people here and I think we should take advantage of all of them. Print, broadcast, and digital media are well established but all of these modes need to be engaged in order to communicate in such a diversely technically capable community. We have a lot of people here who don't use the internet or smart phones and we have to make sure they're getting the information as easily and as readily as the rest of the community.
What should people know about you as a candidate and potential representative? Feel free to talk about your family or about subjects related to the place you call home. First, there's nothing more important to me than my family. Every decision I make is weighed heavily by the "Is this best for my family" factor. I grew up in Gays Mills. We had a house there we could have lived in and we would have made do there ok. But, I didn't want to just make do. I wanted the best opportunity for my son as we could possibly gain by living in the city with the most to offer him while still bringing us close to my side of the family. When we moved in here, our neighbors were friendly and welcoming. Jack started playing baseball the same day we were unloading our household goods from my last permanent change of station move. His teammates were friendly and so were their families. I knew right away we had made the right choice.
I currently spend the majority of my time taking care of my 90 year-old Dad. He needs someone to get him around to appointments and to get out of the house and see some of his friends and family during the day. He spent a lot of years taking care of me. This is the least I can do to repay him. He means the world to me and I figure I can get back to my career when he doesn't need me anymore.
I don't think I am any better than any other person on God's green earth. I am no more valuable than the person next to me. And for that matter there are no people who are inherently better than me or any of my family. We were all created equal and I truly believe we get much farther by holding each other up than by pushing anyone down. I don't need to make anyone feel small in order to feel good about myself.
I try very hard to be a man of my word. I try not to make any promise I can't keep.
If you put your trust in me as a member of the school board you can rest assured knowing I will answer your calls whenever they come in. I understand that not every question comes up between 8 a.m. and 5 p.m. If you ask me a question I don't have an answer to, I will find the answer or the person who can give the answer that will satisfy your concern as quickly as humanly possible.
I'm not real good at blowing my own horn. In 20 years in the Navy I have done and seen just about everything that happens in the Sea Services short of flying an aircraft. I came out of the Navy with a wall full of certificates and citations; and chest full of ribbons and medals. I realize that in the civilian world those accomplishments don't carry the same weight and I don't expect them to make a significant difference to anyone anymore. But I was very good at what I did and my superiors felt they needed to recognize me for my efforts. But I take more pride in knowing I made sure those who worked for me got the recognition they deserved for their work and their actions while in service to our nation.
I want the best for our kids. I want all of our kids to do better than we did and be better than we are. I really believe I can be of service to our community and help our district grow through well considered, collaborative ideas and cooperation between the people who make this the best place I can think of to raise my family.
Alicia Leinberger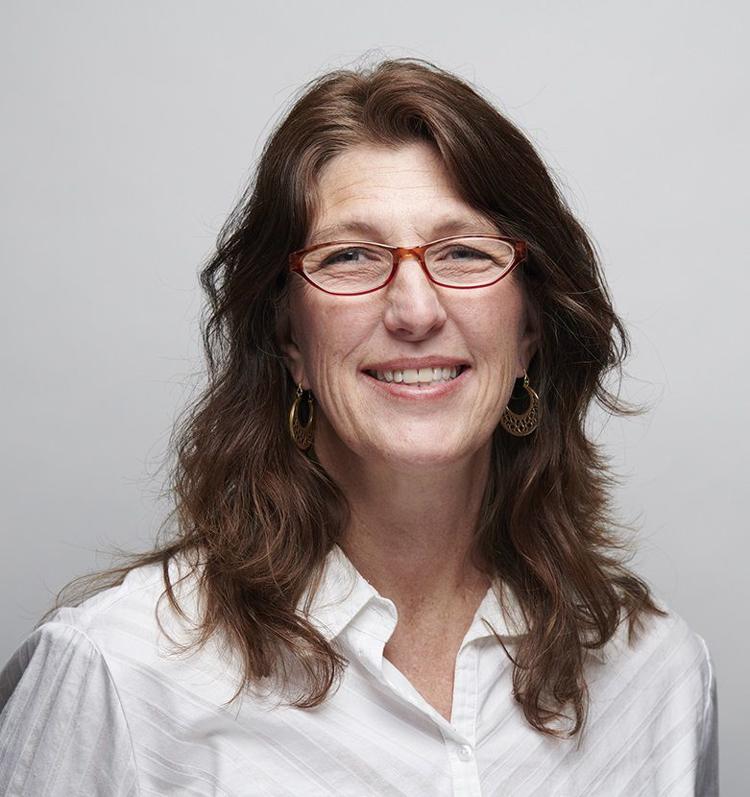 Occupation: Mom and solar business owner
Office: Viroqua Area School board member
Why are you running for office?: Serving in an elected office is one of the most direct ways for citizens to contribute to shaping how our public dollars work for us. From my experience as a single mom of two teens growing up in Viroqua and myself growing up with two public school teacher parents, I care deeply about the essential role public education plays in our communities. I believe our schools serve us best when all children have equal access to the resources our tax dollars afford us.
Because of the recent referendum, I had the opportunity to talk with members of the school board and administration. I also talked with a lot of others. And what I'm left with are questions about priorities and district goals. So the best way to get a seat at the table is to run to serve common sense for our common good.
I'm running for this seat because I believe school-age children in our district do have needs that are not being met. Because my family interacts with private school, public school, and homeschool families regularly, I bring a more diverse perspective to the table.
At the same time, my experience as a candidate for Assembly brings to my attention the fact that many of us who are required to pay property taxes are facing incredibly difficult financial times. My experience in small business and various boards gives me the skills to read and interpret a budget, work in committee, and realize projects.
I'd be honored to serve on the district board to bring another voice to the table, common sense for common good.
What do you think are some of the more important issues facing the school district?: Changing rural economies and preparation for new markets—Technical and agricultural focus for education – experience based learning
School safety and community mental health—Community discussion around how to provide safe spaces for our kids, parents, teachers, and law enforcement
Devices, distraction, addiction—Community discussion around screens in our schools, in our homes, and how to help our kids navigate invasive media and destructive substances
Rural fair funding and equalized value for all students—Regain 2/3 State funding for districts
Health Care costs and teacher/support staff pay—Support public health funding and appropriately value the immensely important job school teachers and support staff afford us
Are there any issues currently being handled that you would handle differently?: Overall, I have a great appreciation for our schools in Viroqua. We are incredibly fortunate to have some spectacular teachers, support staff and board members. Still I feel we would benefit from more integration with the wider community. There are challenges our district faces that won't be solved from just within the walls of the schools. As an extension of the issues above, I'd like to see the district provide more open public discussion. I recognize it's not easy to keep people engaged, and so I'd like to try new ways to bring in more community voices.
I believe if the school district were to hold regular public forums on the above issues, people would show up to weigh in. We currently have more than 1100 students in our care. They all have people who care about them. The more we engage their voices, our schools will more closely reflect our community.
In addition when we're putting together a referendum to bring to the ballot, we will ask what the community needs and then make a budget around that. All taxpayers must be respected for their contributions and included at the table. When we bring in all voices of the whole community we will come together to decide on our direction.
Finally, our schools are one of the key places where we come together around what we care about. In this case, our children. But their world doesn't stop at the door. And their lives go on after they leave the "nest". When we decide together how our schools interact with the larger community, we will shape the future we want for our children.
What should people know about you as a candidate and potential representative? Feel free to talk about your family or about subjects related to the place you call home.: One of the things people know about me is that I'm not afraid to get to know anyone. I enjoy a good respectful discussion, and I like a little bit of disagreement. I learn more that way. And at the same time, I have the courage to question myself as well as others.
I go to work every day at my office running Ethos Green Power, renewable energy installers based in Viroqua. My day job is deploying solar power on homes and businesses. From where I sit, on the edge of an energy transition, we need electricians and technicians. As a rural small business owner, I see the need to train young farmers in markets that will sustain our local economies. I can imagine a rural economy where our children thrive.
My favorite job is mom of two teenagers. Through their eyes I get a glimpse of what it's like to be a young person today. I reflect on the simplicity of my childhood, as I'm watching the fast and scary world kids live in now. This experience compels me to act, to stand up and speak out for generations to come.
Though we've only lived in Viroqua eleven years, we chose to call this place home. We've gotten deeply involved in many aspects of our community, and it's the place we love best in the world. We are at the center of one of the last great watersheds on the planet, and we're rich in tradition, culture, and connection to the land.
If elected to this position, I will work to ensure that our school district respects the contribution of taxpayers, honors and values teachers and support staff, and prioritizes access to public education for all children. I will do my best to include all of our voices and be judicious in spending our tax dollars. Most importantly, I believe rural life in Wisconsin is a wonderful place to live and raise children and our schools are at the heart of our communities.
Angie Lawrence (I)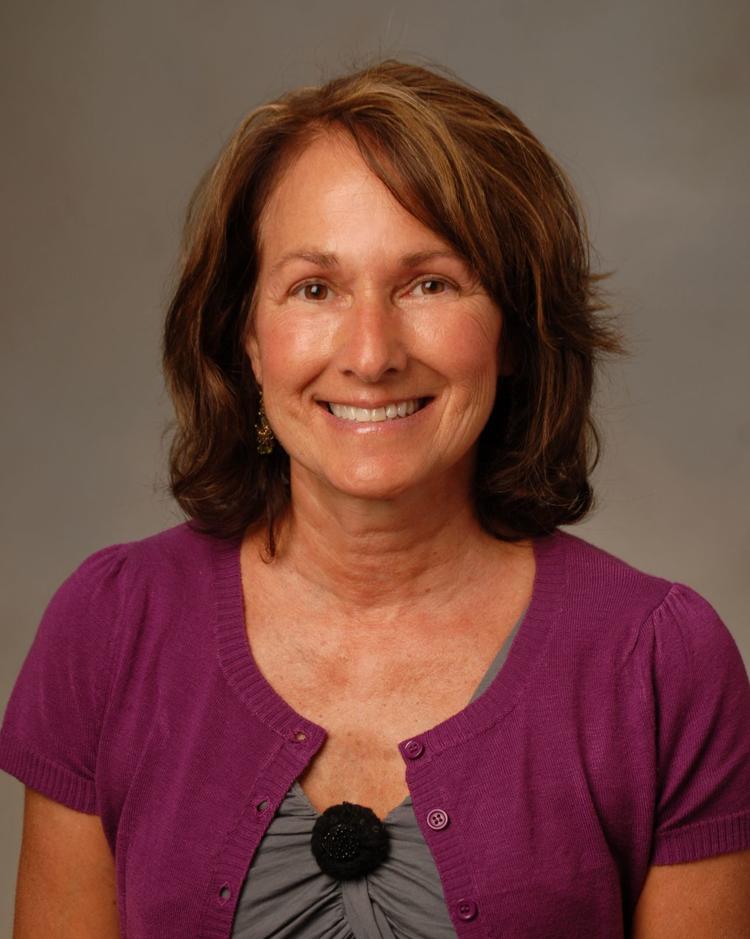 Occupation: Fundraising Coordinator, Real Estate Small Business Owner, and Legislative Advocate for Education
Office: Viroqua School Board
Years in office: 12 years
Previously elected offices: None
Community and group affiliations: Western Technical College Board Chair, Western Technical College Foundation Board, Viroqua Area Foundation Secretary, Viroqua School Board Vice-President, Friends of Vernon Memorial Healthcare, Friends of Paul Buhr Treasurer, Bethel Butikk, McIntosh Memorial Library fundraiser, Viroqua Fire Department Training Tower Fundraiser, Viroqua Mural Project Fundraiser, 7 Rivers Region, Technical College Health Insurance Consortium, Congregation Sons of Abraham, VAS's Policy Committee, VAS's Scholarship Committee, VAS's Curriculum Committee, Association of Community College Trustees, Wisconsin Technical College District Boards Association, Wisconsin Technical College Systems, Achieving the Dream Committee, Viroqua Chamber Member Viroqua Area Foundation, and Viroqua Area Foundation Scholarship and Grant Committee awarding $90,000.00 for student scholarships and community projects in 2018.
Why are you running for office?: Children are the future of our community, state, and country. I am an advocate for each student in our district to make certain that every person receives the highest level of education that our district can provide. It is a board members obligation that each student has educational growth annually, feels safe, develops confidence, and has hope for his or her future. One of the most important jobs that a board member has is making certain that the teachers and staff members we put in front of our students are highly skilled, kind, supportive, and that they connect to the students and families that we serve. We are fortunate at Viroqua Area Schools that we have teachers and staff that work each day to provide a high level of education while also modeling how to be respectful and kind to one another as well as being positive role models. Another important responsibility of the school board is to approve a fiscally responsible budget that meets the needs of our students, staff, and community. The mill rate for the Viroqua School District is one of the lowest in our area. In spite of this we continue to hire high quality teachers and increase educational programming for our students.
What do you think are some of the more important issues facing the school district?: The availability of affordable, high quality, and flexible childcare is one of the most important issues in our area and around the state at this time. We are having positive growth in our community. The growth is wonderful and exciting. In order to continue to bring young families into our area for the job opportunities that are available we need to gather community members and businesses together to figure out how to create a business model that is sustainable for childcare providers and serve the families that need these services. I have been working on the state level and with local organizations to address this concern.
The high cost of higher education is a problem for our district and families within our district. We know that each of our students is going to need more training once he or she graduates from high school in order to find good paying jobs in the workforce. We are offering Dual Credits, online courses, virtual courses, and AP courses in our district in order to provide as many opportunities for our students to receive higher education credits before they graduate. I would like our students to have more opportunities for higher education credits while still attending high school. Opportunities like these can give students a head start towards their career goals and help to minimize the cost of education at the next level.
The high cost of education is also a problem when our district is hiring new teachers and staff. When hiring young adults many times they have a tremendous debt burden that makes it difficult for them to pay the expenses necessary to live in our community. This is also a problem for our families that don't have the financial means to assist their children through the financial maze of higher education once their children have graduated. The focus of my position at Western Technical College is First Choice Service so that our students and families can get the support they need to begin the higher education journey. Providing opportunities for higher education at a lower cost with the outcome being highly trained young adults with skills to be financially successful is a goal that I work towards.
Are there any issues currently being handled that you would handle differently?: The funding formula for education in the state of Wisconsin is too complicated and doesn't meet the needs of most districts. The school districts in our state don't receive their budget from Madison until months after the school year has begun. I don't know of a family or business that can budget for the next month or year without knowing the dollars that are going to be allocated to their checking accounts each month. The state doesn't finalize their budget until the fall of each budget cycle. This is impractical and ineffective. We would be able to plan our annual budget more effectively if we had an approved state budget before the beginning of the school year.
I believe that school districts should have control over when the school year begins from district to district. Today the state dictates the start date of the school year for each district. This doesn't serve the best interest of our students or families. I have been on the Resolutions Committee with the state working to change these two items as well as other items that don't best serve our district, students, and families.
What should people know about you as a candidate and potential representative? Feel free to talk about your family or about subjects related to the place you call home.: I moved to Viroqua 22 years ago with my husband and two sons. We wanted our children to grow up in a small town with a strong work ethic and a community that had high standards for education. Our sons are now adults with successful careers and strong ties to Viroqua. The experiences they had while growing up in Viroqua and attending the Viroqua School District gave them a head start that served them extremely well when they moved on to pursue their personal career paths. Viroqua schools helped to make them better citizens and to make a difference in the communities in which they live today.
Once we moved to the community, we became involved from day one. I helped to establish a Parents' Group that was very active regardless of the parent working outside of the home or in the home. The goal was to have every parent actively participating with the education of their children while also assisting the district with volunteers to support teachers and staff. I was involved in finding a way to start a preschool program in our district. I am a strong believer in preschool programs and saw this as an educational opportunity that was needed in our district. Before being a board member, I was also involved in a referendum that updated our middle and high school to better serve our students with access to technology and Wi-Fi, a new commons area, updates to the cafeteria and kitchen area, upgrades to the art and science rooms, and making these buildings more sustainable to reduce costs for electricity and gas.
Since I've been on the school board, we have expanded course offerings, choice in public charter schools in the elementary, middle and high schools, while also updating each policy in our district and updating curriculum to meet the state and national standards. Our board analyzes data that shows student growth academically and works to offer extra- curricular options to keep our students involved, healthy, and engaged. We focus on the whole student with the understanding that each student is unique, and each family is special.
I work tirelessly as an advocate for our students, and I only have their best interests at heart. I am passionate that education is the gateway to a better future for our children and want to help them to be successful in every way possible. My husband and I love Viroqua and feel fortunate each day that we live in this interesting, hardworking, progressive, and philanthropic community.
Marina Abt (I)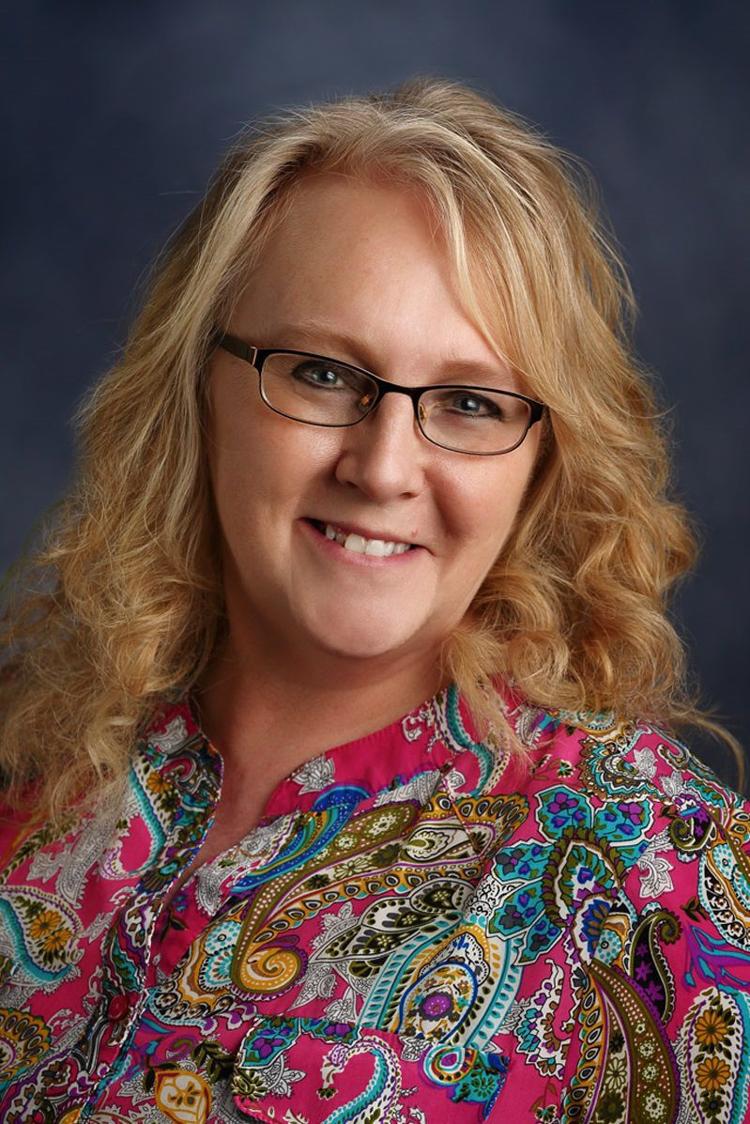 Occupation: Health Advocate at Scenic Bluffs Community Health Centers
Office: Viroqua School Board Member
Years in office: 8 years
Previously elected offices: None
Community and group affiliations: Long Term Flood Recovery Group, Bethel Butikk, Big Brothers Big Sisters, and the Wisconsin Primary Health Care Association.
Why are you running for office?: I am running again for the board because I am dedicated to the time and energy it takes to have an effective school board at VAS. I will be focused on continued improvement, learning together, and applying that learning as a team.
What do you think are some of the more important issues facing the school district?: Viroqua's issues include: student achievement, student safety and bullying, classroom sizes, keeping up with technology (within our budget), and having a competitive wage to hire the best staff. I am passionate about the love of learning for our students. We need staff that kids can connect with so students want to be in school and are eager to learn.
Are there any issues currently being handled that you would have handled differently?: I wish we (the board) would have handled the referendum differently. I wish we would have connected with the community for their input and priorities first. The community voice was loud and clear-so going forward we need to realize that the school is a part of a bigger community. Great school boards focus on what is best for all students, staff, and the community. This failed referendum was a teachable moment for the school board. I am a home owner and I saw how it would affect my taxes. I listened to people at the grocery store, in waiting rooms, and had many calls to my home-as a school board member you are never off duty-I appreciated all the input, it was eye opening and something I wish we would have done differently.
What should people know about you as a candidate and potential representative?: I am a lifelong resident of Vernon County, I have been married to my husband (Patrick) for 25 years, we have 4 children (3 Viroqua School graduates, 1 current VAS student), Viroqua is home. I have great interest in public education and creating tomorrow's leaders. You can trust in me for sound judgement, better communication, and to act in the best interest of Viroqua Area Schools.