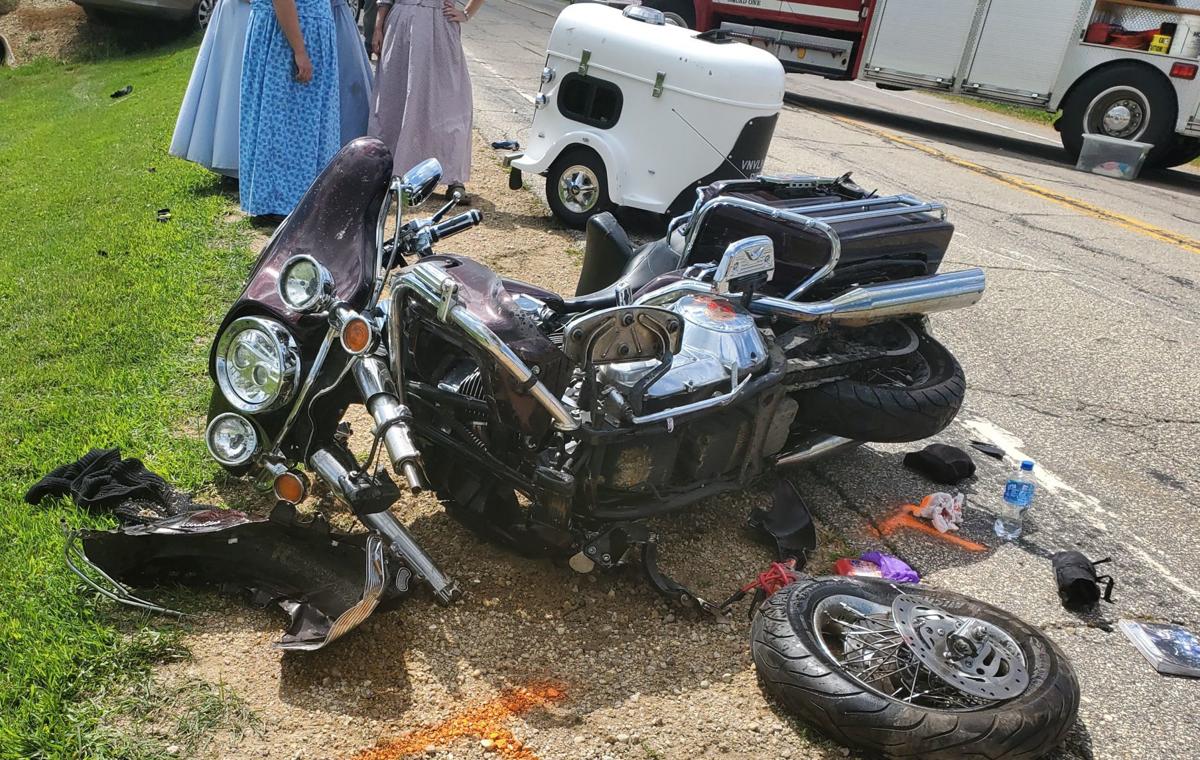 Vernon County Sheriff John B. Spears reports that on Aug. 16, at 11:29 a.m., the Vernon County 911 Dispatch Center received multiple 911 calls reporting a van vs. motorcycle crash on State Hwy. 80 south of County Road EE in the town of Greenwood.
Samantha M. Baly, 31, of rural Wonewoc, was driving south on State Hwy. 80. Baly was turning into a private driveway and did not see two motorcycles traveling north. Baly turned into the path of motorcycle operator Stephen R. Cournia, 78, of rural Richland Center. Cournia could not avoid colliding with Baly's vehicle. Cournia was towing a small motorcycle trailer behind his motorcycle with a dog in it. The motorcycle trailer dislodged from the motorcycle and struck another motorcycle that was behind Cournia. The second motorcycle was operated by Bruce W. Gander, 60, of rural Lone Rock. Gander lost control of the motorcycle and slid down the road.
Cournia was transported from the scene by Hillsboro EMS, with serious injuries to Gundersen St. Joseph's Hospital in Hillsboro and later flown to Gundersen Health System in La Crosse by Gundersen Air. Gander was treated and released with non-life-threatening injuries from Gundersen St. Joseph's Hospital. Baly had five juveniles in her vehicle, and all reported no injuries. Cournia's dog was taken by private vehicle to the Madison Animal Hospital with serious injuries.
The Hillsboro Ambulance Service, Hillsboro Fire Department and Richland County Sheriff's Department assisted at the scene. The incident remains under investigation by the Vernon County Sheriff's Office.
Be the first to know
Get local news delivered to your inbox!