The Sherry-Butt House has been a part of Vernon County's history for 150 years.
The white house with green shutters on Viroqua's North Main Street was built in 1870 for Lt. Col. Cyrus Marion Butt and his wife Margaret (McCauley), toddler daughter Esther and newborn son William.
The house is one of Viroqua's oldest homes, according to the Vernon County Historical Society's website. It's built in the Federal style.
According to the May 11, 1870 Vernon County Censor, "Col. Butt has begun the erection of his proposed dwelling house. It will be located on the fine building spot just north of the village, on the right hand side of the road."
The Vernon County Censor published an update July 20, 1870, "Col. Butt's new residence is progressing. It is situated on the beautiful rising ground just north of the village, and shows off to good advantage. It will be a large, roomy house."
Butt and his wife raised five children in the home – Esther Fretwell Butt, William Edward Butt, Jane Hannah Butt, Cyrus Marion Butt Jr. and Elizabeth Butt Smith – and left it to their daughter, Jane.
Many original pieces remain with the house, including a Rococo square grand piano. Many of the colonel's Civil War artifacts are also on display.
Orbec and Hilda Sherry purchased the house from Jane Butt in 1947, furnishings intact. Upon Orbec Sherry's death in 1988, the Vernon County Historical Society purchased the home and its furnishings.
This summer, the historical society is highlighting the many residents who lived in the house. Most of the rooms have picture frames marked with red houses, and include photos and biographies of those past residents.
The historic home, located at 795 N. Main St., is open Memorial Day weekend through Labor Day weekend from 1 to 5 p.m. Saturday and Sunday.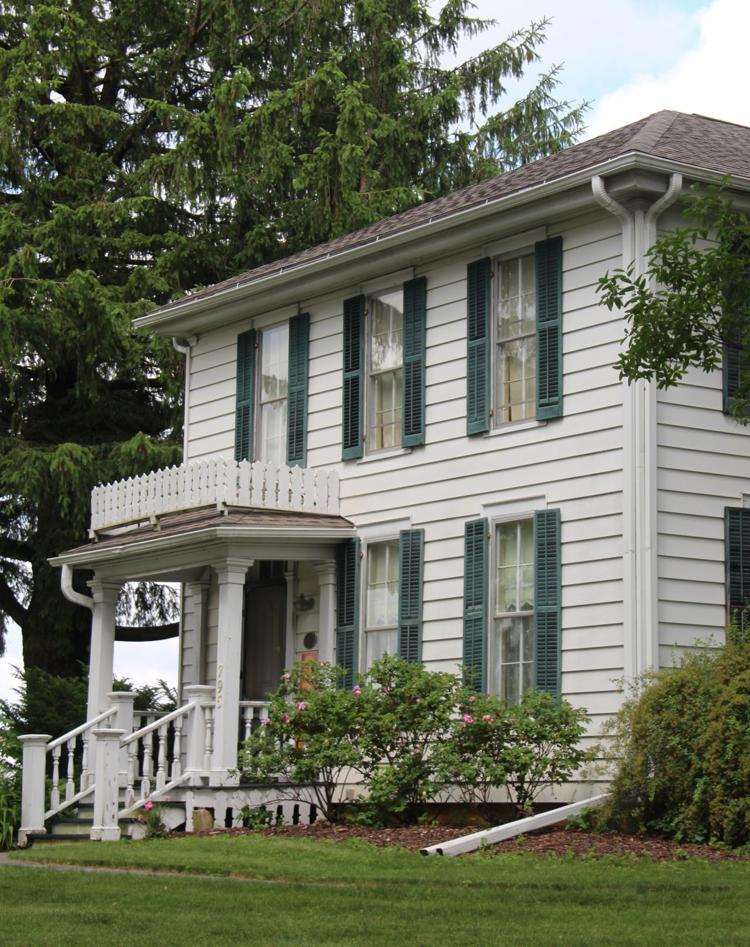 The Butt family
Cyrus Marion Butt (Sept. 30, 1833-Aug. 27, 1921) and Margaret Elizabeth McAuley (April 11, 1836-Sept. 16, 1913) were married at Mt. Sterling in Crawford County on Oct. 16, 1864.
Mr. Butt was born in in the town of Deerfield, Morgan County, Ohio. Mrs. Butt was a native of Indiana and came to Lancaster, Grant County, at an early age, and moved to Mt. Sterling in Crawford County with her parents.
Butt came to Viroqua in 1858, and in 1859 was admitted to the bar at Viroqua. He opened a law office and had a partnership with H.H. Natwick from 1874 to 1876, when, according to the Sept. 21 1921 Vernon County Censor, he "formed a connection with C.W. Graves," which continued until 1894, "after which time he practiced with his son."
When Butt entered the service in 1862, he received his commission as first lieutenant and two years later became captain of Company A, 25th Wisconsin Volunteers and subsequently he was promoted to major and lieutenant colonel of the 48th Wisconsin in which he served until Feb. 6, 1866.
Lt. Col. Butt devoted himself to public service. Before he served in the Civil War, he was district attorney. After the war, he was elected to the office of Vernon County treasurer and held the position for four years. In 1868, he was elected state senator on the Republican ticket. According to the Sept. 21, 1921 Vernon County Censor, "For four years, from 1870, he again held his former office of district attorney, was mayor for one term, and for 32 years had a place on the board of education. From 1877 to 1889 he held the position of county judge. For 21 years he was trustee of the Vernon County Asylum…"
The Sept. 21, 1921 Vernon County Censor said Butt's characteristics included "business sagacity," "professional ability" and a "never failing capacity for hard work." According to the article, "He was a lover of country life and lived on his farm, 200 acres of which lay inside the corporate limits of Viroqua. This farm he devoted to stock raising and tobacco growing. Here his home was for 51 years."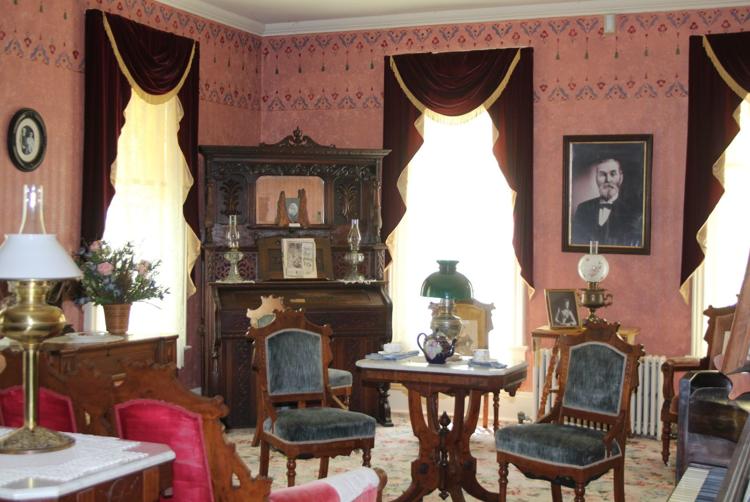 The Sherry family
Orbec D. Sherry (Sept. 26, 1896-July 5, 1988) was born to Tobias and Johanna (Stevlingson) Sherry in a log house 3 miles southwest of Viroqua. One of 11 children, Sherry enlisted in the U.S. Army in September 1917 and was sent to Jackson Barracks, New Orleans, La., where he survived the flu epidemic while he was there. He was discharged in May 1919 and returned home and worked the family farm.
He and Hilda Loverud (Dec. 7, 1893-Oct. 6, 1986) were married Sept. 2, 1922. The couple purchased the home farm on Belgium Ridge and had two children, Orbec Jr. (1923-1990) and Mary (born in 1926).
On that home farm, Orbec had a mixed dairy heard, and began to acquire his Brown Swiss herd in 1924. His first cow set a record for her class. Another cow, Butternut Jane, was purchased the same year. In 1928 she gave birth to Jane of Vernon. According to information at the Vernon County Historical Society, most Brown Swiss alive today can be traced back to Jane of Vernon.
As a 4-year-old in 1932, Jane of Vernon held a world record producing 23,569 pounds of milk and 1,075 pounds of butterfat in one year. Sherry began to show Jane of Vernon all over the country and developed markets around the United States and in South America for his excellent cattle.
In 1936, Jane of Vernon won Grand Champion in the National Dairy Show in Dallas. Jane was sold that year to a farm in Connecticut and she died in 1945.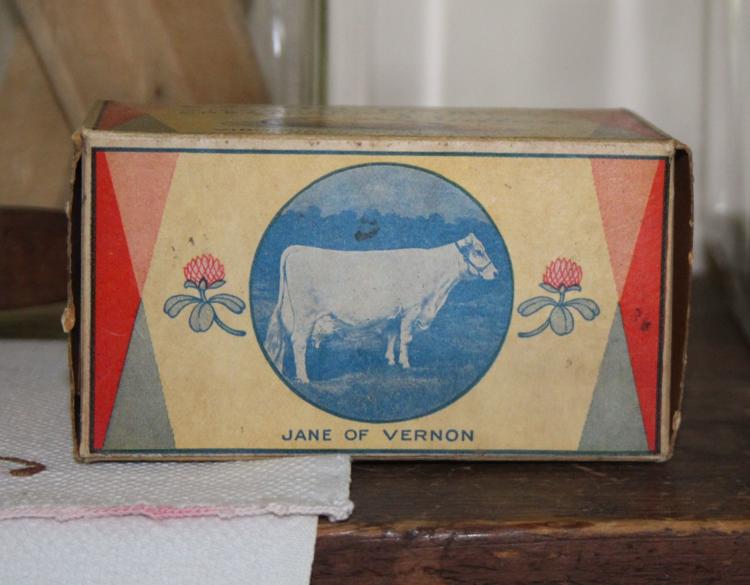 In 1945 and 1946, Orbec Sherry was asked by the United Nations to buy cattle for the UN Rehabilitation program.
Sherry won many awards for his work in the Brown Swiss breeding business, including receiving posthumously the Brown Swiss Historical Society's Master Breeder award in 2015.
Orbec also had a love for horses, and rode in Viroqua's Heritage Days parade. He was parade marshal for the celebration's first year.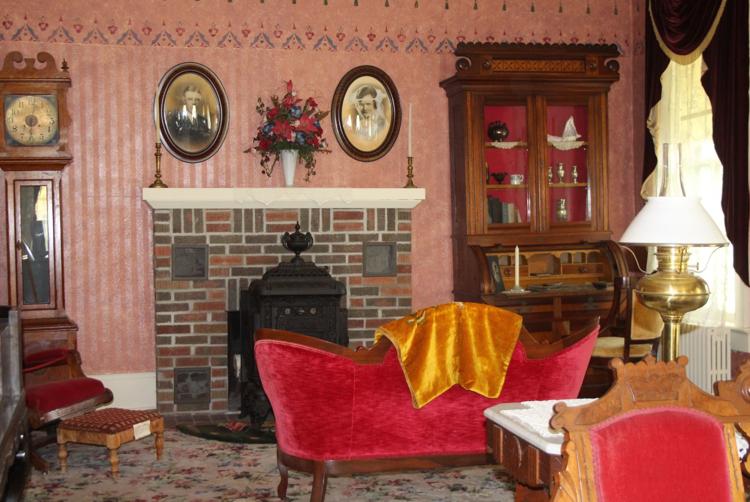 Hilda was the daughter of Iver K. and Ida (Olson) Loverud and grew up on a farm. She graduated from St. Olaf College, where she earned a four-year degree in English in just three years. She taught in schools for the blind in Bathgate, N.D., and Janesville, Wis. Later she taught at Concordia College in Moorehead, Minn., where she organized the first women's physical education department in the fall of 1920. She was the first women's basketball coach and led the team to a championship in the very first year.
Hilda was active in the community, including Viroqua's centennial in 1946 when she portrayed activist Lucy Stone. She was well-known for her one-act plays and her humorous and religious readings which were presented throughout the county. She was co-director and cast member of a play called "Pioneers Ladies Aid," which was performed in many churches throughout the Midwest.
She was a member of the Vernon County Fair Board for 37 years and held the position of 4-H fair superintendent for 31 years and was the first woman to receive the Wisconsin Association of Fairs award for outstanding service.
According to the Vernon County Historical Society's website, Hilda also enjoyed being hostess and entertaining in her home the many international business associates of her husband.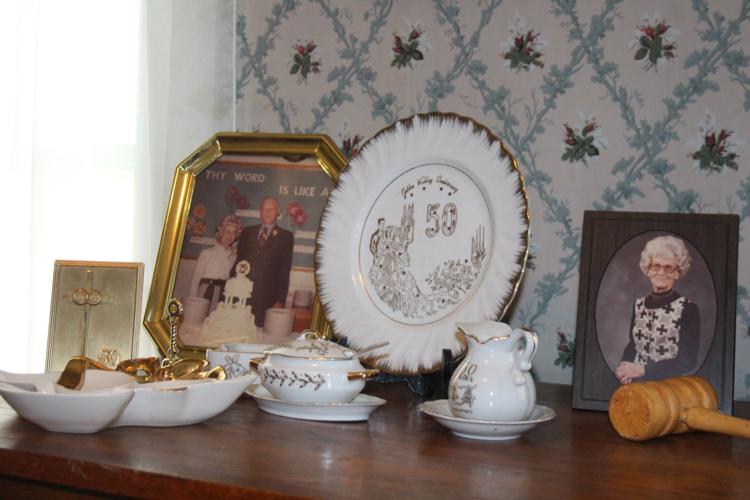 Be the first to know
Get local news delivered to your inbox!