The Vernon County Historical Society held its Cemetery Walk at the the Viroqua Cemetery, Sunday, June 2.
The theme for year's event was "centennials." The historical society is marking 100 years since the end of World War I and the start of the America Legion, plus the beginning of Prohibition and of women's full suffrage. The society is also observing the 100th birthday of Vernon County's own Normal School building.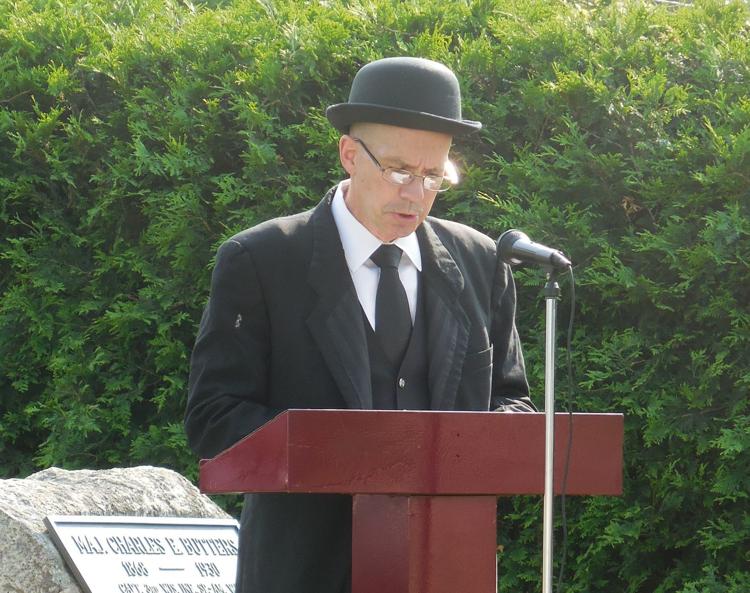 Wayne Johnson portrayed Civil War colonel Cyrus Butt, Gail Frie portrayed World War I veteran and Viroqua American Legion charter member Elmer Eugene Hall, Karen Mischel portrayed Viroqua suffragist and mayoral candidate Tilda Omundson, Shaynan Holen portrayed Normal School teacher and principal Grace Dinsdale Lindemann, and Todd Overbo portrayed the Rev. Charles Butters, who was a World War I veteran, a pastor at the Viroqua Methodist Church, and an advocate of temperance.