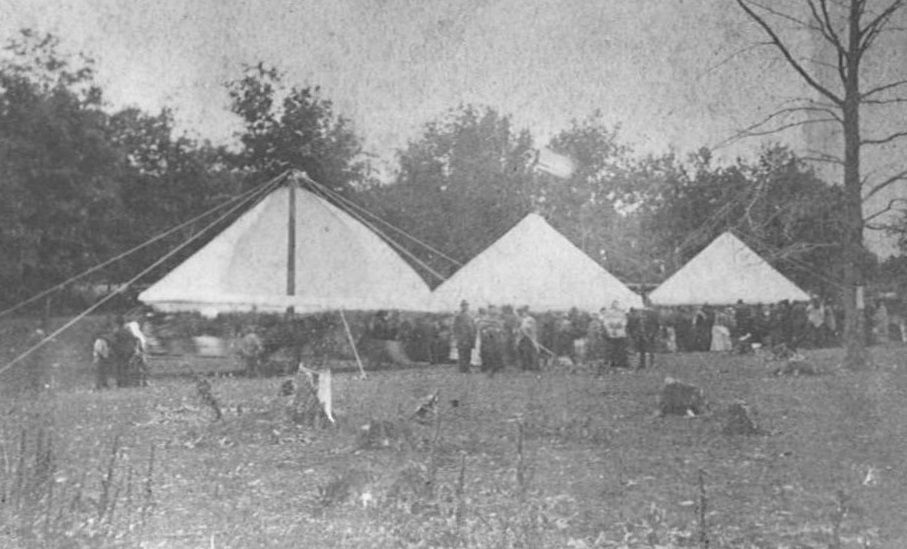 We will all miss attending the Vernon County Fair this year, cancelled due to the ongoing COVID-19 pandemic. For people who have attended the fair every year for decades, the cancellation will be especially painful.
Lifelong Vernon County resident Chris Welch (1858-1952) prided himself on having attended most of the Vernon County Fairs during his lifetime. His obituary read, "He was, perhaps, one of the most avid supporters of the Vernon County Fair. It was his proud boast that he attended 82 of the fair's 95 expositions."
Chris could remember some of the earliest days of the fair, when the fairgrounds were, he said, a couple of acres at the west end of Decker Street in Viroqua. His family lived out in the country, on Pleasant Ridge, and he recalled riding into town to go to the fair in a wagon filled with hay.
Those who didn't live in the village of Viroqua brought their own food for the day in baskets, because meals weren't yet sold at the fair. After eating the fried chicken and pumpkin pie that his mother had brought from home, a young Chris was allowed to buy lemonade and a stick of red-striped candy from a booth on the fairgrounds.
Early entertainment at the fair included a horse-drawn merry-go-round, foot races, and wrestling matches. As the years went by, there were also hot air balloons, parachute jumps, and the harness racing we still enjoy today.
When the fairgrounds moved to the north end of Viroqua, a horse-drawn bus provided transportation from downtown. Chris recalled that 12 people at a time could get on the bus outside the Hotel Fortney, built in 1899, and ride to the fair.
As an adult, Chris Welch became a member of the fair association, served as an officer on the Vernon County Fair board, and worked as a fair superintendent. He married Mary Lyons in 1884 and they had six children, who no doubt also grew up attending the fair.
Learn more about the history of the Vernon County Fair by visiting the museum's archives. The museum is now on its fall hours, which are Monday through Friday, noon to 4 p.m. As always, we are also open by appointment – call us at 637-7396, or email us at museum@vernoncountyhistory.org, to make an appointment.
If you didn't have a chance to attend our women's suffrage centennial celebration, or if you'd just like to hear the speeches and watch the parade again, then check out the video on Vernon Communications' Community Channel 14 at the following dates and times: Sept. 21 at 11 a.m.; Sept. 24 at 5 p.m.; Sept. 27 at 2 p.m.; Oct. 2 at 7:30 a.m. A link to the video is also available from the Vernon County Historical Society's Facebook page.
Be the first to know
Get local news delivered to your inbox!