October will be a busy month for the Vernon County Historical Society, with a little something for everyone — food, music, education, film.
First the food. We'll be grilling outside at Nelson Agri-Center in Viroqua on Saturday, Oct. 5, from 10 a.m. to 2 p.m. The menu will include pulled pork sandwiches, hamburgers, and bratwurst, plus homemade coleslaw. Money raised will benefit the Historical Society.
Then the music. On Tuesday, Oct. 8, at 7 p.m., the local band Kickapoo Joy Juice will perform an old-time music concert at the historic St. Mary's Church, located at 606 W. Broadway in Viroqua. The concert is free and will feature the music of Ethel Lerum of Ferryville.
Ethel (Allen) Lerum (1916-2015) played the piano, organ, accordion, and violin. As a teenager she played in a family band with her parents and brother Morris. As an adult she taught piano and organ, and worked as the organist of the Freeman Lutheran Church. Kickapoo Joy Juice will play the music that she loved and will tell some favorite stories about her.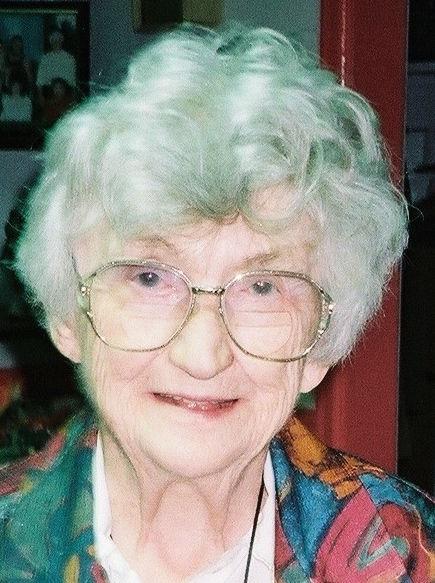 Everyone is welcome to attend. Refreshments will be served afterward and will include a homemade dessert with local peaches. Please note that the church is not handicapped-accessible – there are several steps up to the door.
The next event will be both fun and educational. On Thursday, Oct. 10, the genealogy class will enjoy watching a Wisconsin Historical Society webinar called, "Clues in the Dress: Dating Photographs from Clothing." This is one of the best webinars I've ever seen, and I use the information I learned from it every week.
Here is what the WHS has to say about the program: "Are you a genealogist with unidentified photographs of your ancestors? Leslie Bellais, Curator of Social History at the Wisconsin Historical Society, will provide you ways to date those photographs, and possibly figure out which ancestor is being portrayed, by illustrating ways to date the clothing in the images. She will cover men's clothing as portrayed in photographs from the 1840s to the first decade of the 20th century, and women's clothing through the 1930s."
Class starts at 10 a.m. in the museum's conference room, and new students are always welcome. VCHS members attend for free, and nonmembers are asked to pay $5 per class.
Finally, on Saturday, Oct. 12, the VCHS is teaming up with the Viroqua Public Library, the Temple Theatre, and Wisconsin Public Television to offer a free screening of a documentary about rural schools. "Jerry Apps: One Room School" will be shown on the big screen at the Temple Theatre on Main Street in Viroqua beginning at 4 p.m.
In the film, Wisconsin historian and writer Jerry Apps reminisces about his own experiences attending a one-room school in the 1940s in Waushara County. This event is free, and everyone is welcome. Refreshments will be served beforehand, at 3 p.m.