The inaugural Vernon County National Night Out drew a large crowd to the Vernon County Fairgrounds in Viroqua, Tuesday, Aug. 6.
Vernon County Sheriff's Deputy William Zirk said preliminary numbers show that between 1,500 and 1,700 were in attendance.
In an email following the event, Zirk said there have been numerous "phone calls, emails, and social media posts with a lot of positive comments..." since the event.
Zirk said they also heard positive comments throughout the National Night Out activities.
"All of the deputies, police officers, DNR wardens, Emergency Management, firefighters, first responders, EMTs, and paramedics that live or work in Vernon County are extremely proud and humbled at the support that was shown," he said. "This event would not have been possible without the support of so many people, businesses, organizations, clubs, schools, media outlets, and mostly the citizens that all came out on a beautiful Tuesday afternoon and shared in on the event with their families, friends and neighbors."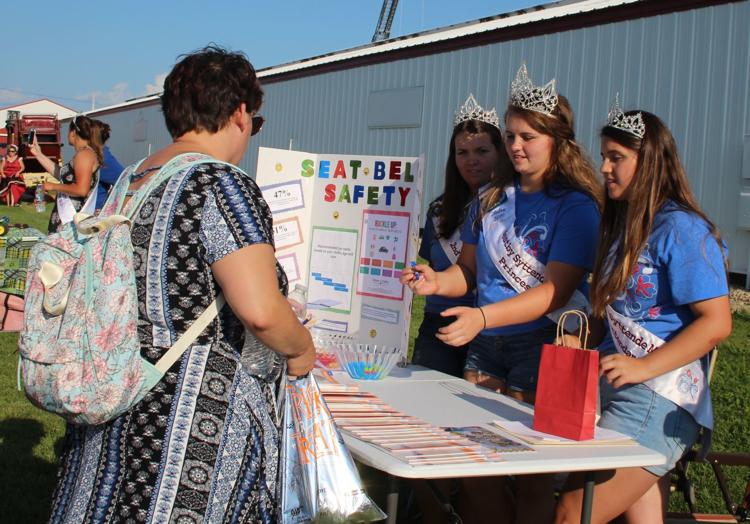 The free event featured food, numerous demonstrations, children's games, health and wellness booths and a display of 35 to 40 emergency vehicles from each agency in the county. The event was hosted by the Vernon County Law Enforcement, Fire and EMS associations.
Zirk said people should mark their calendars for Aug. 4, 2020. "We plan to grow and improve based on the response we saw this year."