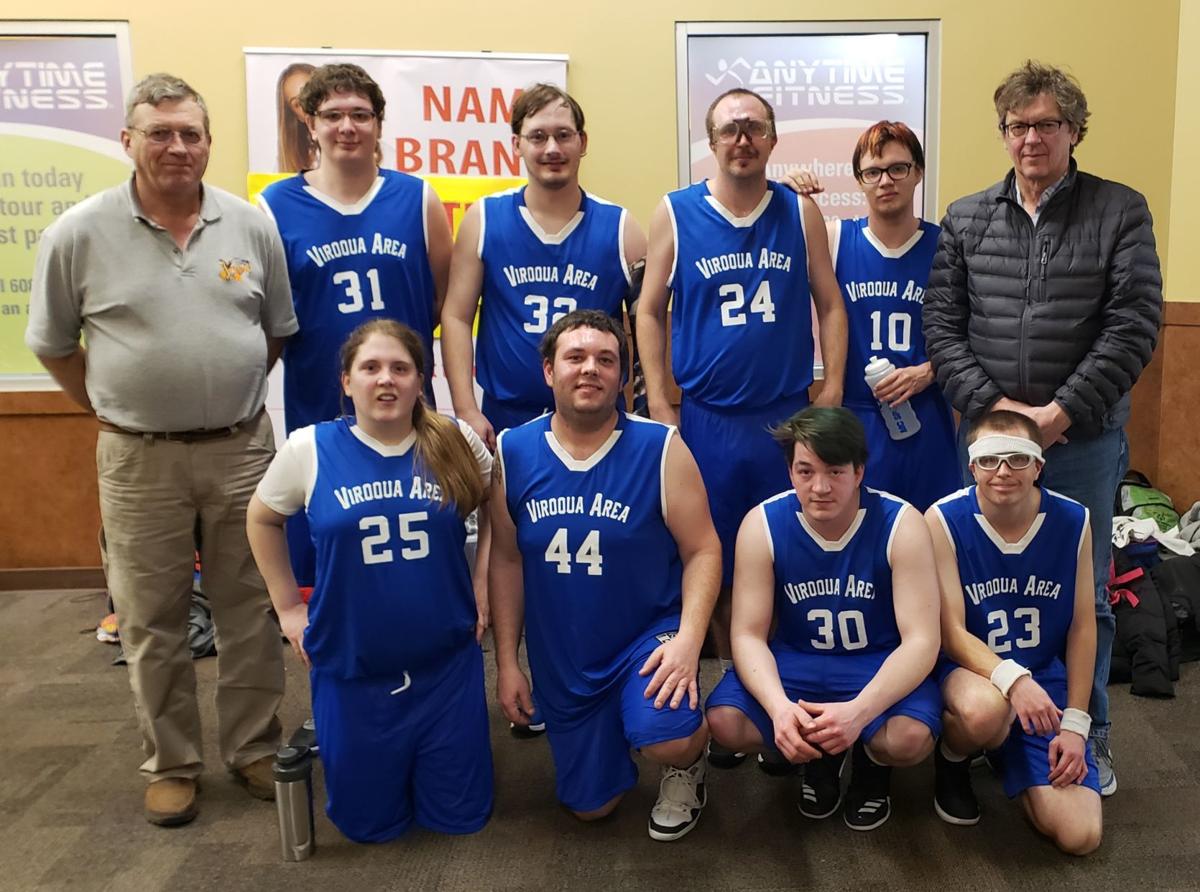 Viroqua Area Special Olympics has successfully completed another basketball season. Nineteen VASO athletes competed this year, split into two teams, making this one of the biggest basketball years yet. Basketball competition began at the 1968 Special Olympics World Games and has grown to include over 69,000 athletes from the U.S. program and 40 countries. As one of the world's most popular sports, basketball is a favorite among athletes. Special Olympics basketball teaches teamwork and skills of the game, as well as encouraging positive social interaction.
The VASO HotShots and Sparks competed at the Badgers for Special Olympics tournament in Stoughton, Wis., on Feb. 1. Under the coaching of Steve Williams (HotShots) and Michelle Skaden-Stellner (Sparks), both teams went 1-1 in competition. This tournament qualified the teams for the regional tournament held in Madison on March 1. HotShots fought hard and came out ahead in their first game at regionals, but fell short in the second game. Although they secured a second-place finish, they did not advance to sectionals. The Sparks came together as a team, played hard, and decidedly won their first game but a loss in the second game meant that they, too, would not have the chance to advance.
"We are very proud of all our athletes,"said Skaden-Stellner. "They all give so much enthusiasm and heart when they play. A big thanks to parents and care givers for supporting your athlete and making this season a true success."
Due to the coronavirus pandemic, Special Olympics has suspended events and activities through (at least) May 31. VASO organizers are hopeful that they will be able to come together on the softball field in June. If you are interested in finding out how you can contribute to VASO, reach out to Angi Endicott, agency manager, at viroquaspecialolympics@gmail.com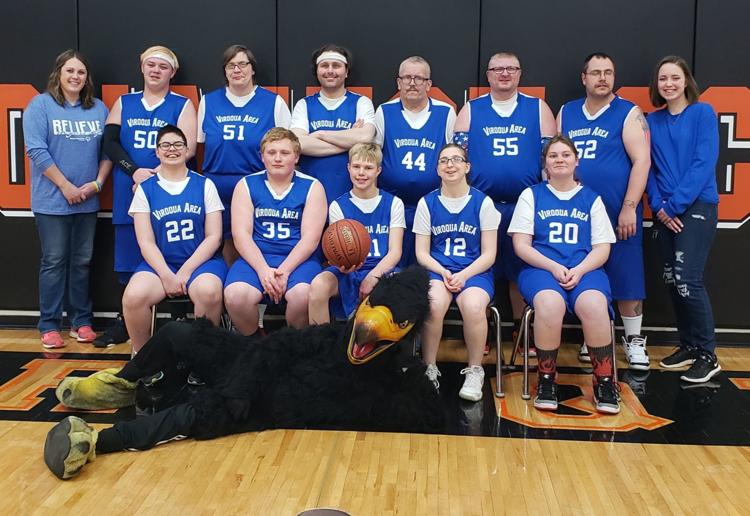 Be the first to know
Get local news delivered to your inbox!