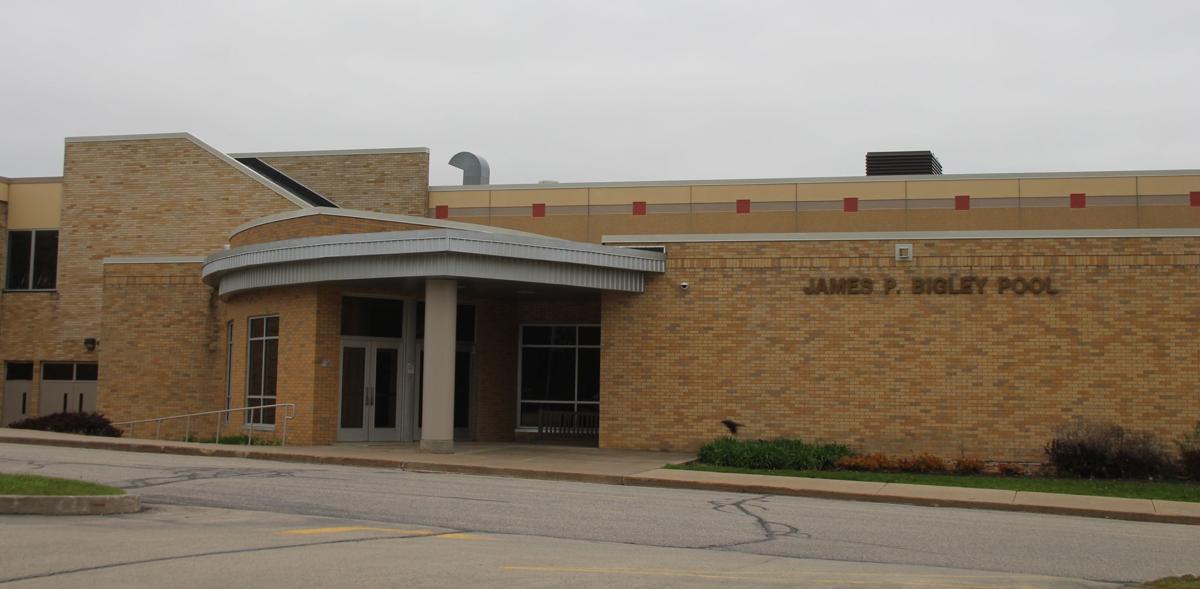 Viroqua Area Schools' Bigley Pool will not be open for the summer. The Viroqua School Board voted Monday to accept the recommendation of the Building and Grounds Committee.
Matt Tubbin said the committee made the recommendation in light of COVID-19 and because there isn't clear direction from the state as far as safety. "We thought it prudent to close this year," he said.
Board members also approved purchasing five school buses from Mid-State Truck Service, Inc. in the amount of $83,950 per bus as recommended by the Buildings and Grounds Committee to be purchased July 1, and charged to the 2020-2021 budget.
Prior to the vote, board member Robert Nigh said the purchase of these buses was the first phase of purchases to rotate out 15 older buses over three years.
The board appointed Nicole Lessard seventh-grade English language arts teacher.
Board members also approved donations in the amount of $2,350 — $2,000 from Driftless United Athletics for soccer field work and $350 from the Viroqua Athletic Booster Club for tennis nets and tennis balls.
The board approved Monday, Sept. 21 as the date for the budget hearing/annual meeting.
Board members heard end-of-the year plans and updates from administrators.
Tom Whitford, elementary principal, said the final packets of the school year were delivered to families by teachers, and families will return technology June 1-3. He said many teachers have begun cleaning out their classrooms, and parents received letters stating that letters of advancement and not report cards will be issued.
Whitford said summer school is still in flux, since schools are closed until June 30.
"We're all on pins and needles when it will be safe to move forward," he said. "The state is encouraging districts to look at virtual options."
John Schneider, middle school principal, said students will clean out their lockers alphabetically the first week in June with social distancing in mind.
Jason Cress, high school principal, said student checkout and drop off of technology will be held in the high school gymnasium and broken down alphabetically. "We know we could handle the numbers in the gym."
Cress said social distancing will be increased, and there may be arrows on the floor and the number of students entering the gymnasium may be limited.
Cress said the seniors' last day of school is May 19, and they will check out of school and return technology next week.
The tentative date for prom is July 18 (the court was chosen before school closed), and the tentative date for graduation and the honors program is July 25. Cress said the junior class students and families, and seniors and their families are being contacted to find out what options they are interested in if the tentative dates aren't possible. "We'll keep making plans."
Whitford, Schneider and Cress also reported on professional development of staff and helping them train and become more familiar with different platforms for virtual learning.
Jana Yashinsky, director of student services, said work is being done on a report that's due in Nov. 1 that outlines how districts transitioned to distance learning during the COVID-19 school closure and how districts grade themselves on a scale from one to 10.
District Administrator Dr. Kehl Arnson said the reality of what the start of the new school year will look like is uncertain – if there will be blended learning or if the number of students in classrooms would be limited – in light of COVID-19.
It was noted that delivery of meals will continue until June 30.
Board president Angie Lawrence said the Wisconsin School Board Association (WASB) district administrator search is underway, and the first round of interviews is the first week in June and the second is the second week of June. She said the district is in the process of interviewing candidates for the director of student services position.
Concerned about COVID-19?
Sign up now to get the most recent coronavirus headlines and other important local and national news sent to your email inbox daily.