WESTBY — Laughter, conversation and the aroma of warm flour and potatoes filled the basement of Our Savior's Lutheran Church in Westby, Saturday, Jan. 14, as members and friends of the congregation made lefse for the church's lutefisk dinner.
Eleven people were on hand to make the lefse dough, form it into balls, roll the balls into 14-inch rounds, bake the lefse on lefse grills and package the cooled rounds in plastic wrap. Volunteers also made lefse Jan. 7 and Jan. 21. The sessions generally run from 9 a.m. to 2 p.m.
Mike Lium, a lifelong church member, was in charge of brushing flour off each round with a soft-bristled paintbrush before his wife, Mary, packaged them. Jayne Anderson, a congregation member, said brushing off the flour ensures the lefse isn't stiff and won't taste like flour.
Kaylee Everson, 13, a first-time volunteer, was mixing the dough under the guidance of Kathy Volden, her grandmother. "My grandma wanted help and she asked if I could. It's fun." Volden is a veteran lefse-maker, as she makes it at home.
Janet Johnson, a volunteer, was also a first-timer among those who made lefse on Jan. 7.
Sisters Diane Hutfless and Donna Leum were working as a team — Hutfless baking the lefse and Leum rolling out the dough balls.
It was Hutfless' first time as well. "I moved back from Nebraska; this is my home congregation. We're learning as we go."
Leum, another first-timer, said that when her mother-in-law and brother-in-law made lefse at home, her job was flipping it on the grill. "I'm learning to roll."
Those who were rolling out the dough did so on round pastry boards covered with pastry cloths sprinkled with flour. The rolling pins were encased in fabric rolling pin covers. The fabric on both the pastry boards and rolling pins absorb any moisture and excess flour. The cloths also keep everything in place as one rolls out the dough.
Once the dough was rolled out to the proper size, those in charge of baking slid a wooden lefse turning stick under the round of lefse, transferred it to a lefse grill and baked it for one to two minutes before turning it to brown the other side.
Jena Casper, a member of the congregation who sets up the kitchen for the lefse-making sessions and starts mixing dough before volunteers arrive along with her husband, Fred, said it's important for the grills to be hot, otherwise the lefse gets hard.
The rounds of lefse were cooled between flour sack towels before being packaged in plastic wrap.
Fred Casper said the congregation will have between 800 and 1,000 rounds of lefse to serve at the dinner and to sell to anyone who wants to buy it. The church has also had people (members and nonmembers) call and donate lefse they have made at their homes.
"This dinner is a great way for our congregation to engage with each other and with the community at large," Fred Casper said. "It's also a great way to continue the tradition and nostalgia of lutefisk dinners in the Norwegian-American communities."
Lots of potatoes
Russet potatoes are used to make the lefse because they are drier than other kinds of potatoes. The potatoes are cooked and riced Friday and allowed to cool overnight.
In past years lefse has been made on two Saturdays, using 60 pounds of potatoes each day. This year another 60 pounds of potatoes were cooked for the third Saturday of lefse-making.
Our Savior's Lutheran Church Lefse
6 cups riced potatoes (salt while cooking)
6 Tablespoons melted butter
1 ½ cups flour
1 Tablespoon powder sugar
Knead and roll out
The meal
This year's old-fashioned lutefisk dinner is in memory of Pastor Gary Daines, the church's "founding lutefisk father." Daines served as pastor from 1988 until 2011. He established the dinner in 1988.
The meal will be served from 11 a.m. to 4 p.m. at the church, Saturday, Feb. 4.
The menu includes lutefisk, lefse, meatballs, mashed potatoes and gravy, rutabagas, carrots, coffee, milk and pastries, many of which are Norwegian, such as sandbakkels and krumkake. There will be family-style dining and carryouts. Those who are dining inside will enter the church, which is located at 306 S. Main St., to wait to be seated. Anyone who wants an order to go may enter the church basement.
Cost of the dinner is $20 for adults, $8 for ages 7-12 and free for those younger than 6.
This year's dinner is the first one served inside since February 2020. Due to the coronavirus pandemic, the dinner in 2021 was a drive-thru and in 2022 it was canceled.
"Our church has gone through a few rough years and we want to rebuild," Donna Leum said. "We want to be an active church again. This dinner is about so many things — it's about raising money, getting people back to church doing community service and worshiping."
Leum said the congregation appreciates the many nonmembers who have "stepped up to the plate" by donating goods and time to help make the event a success.
COLLECTION: Syttende Mai in Westby, photos and video
2022 Westby Syttende Mai Royals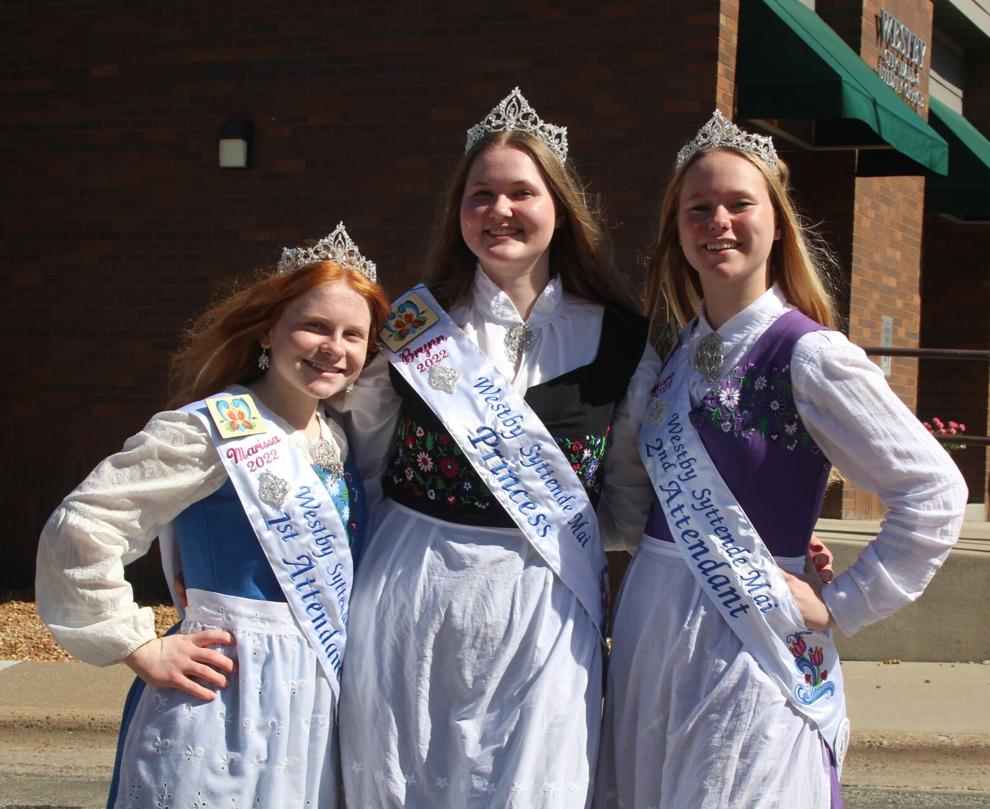 Rosemaled beauty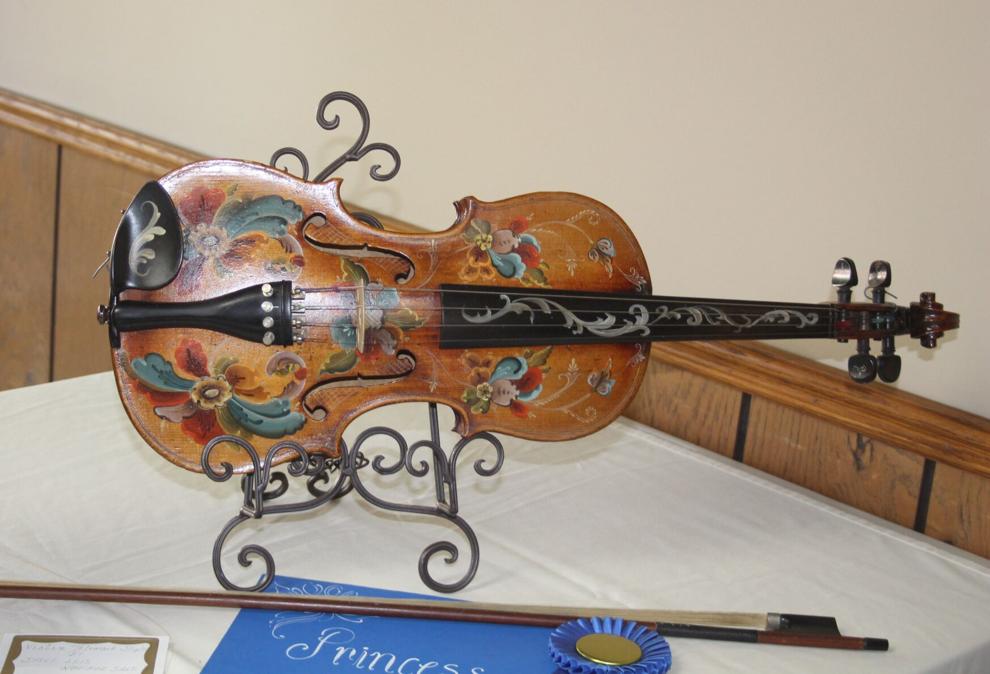 Rommegrot eaters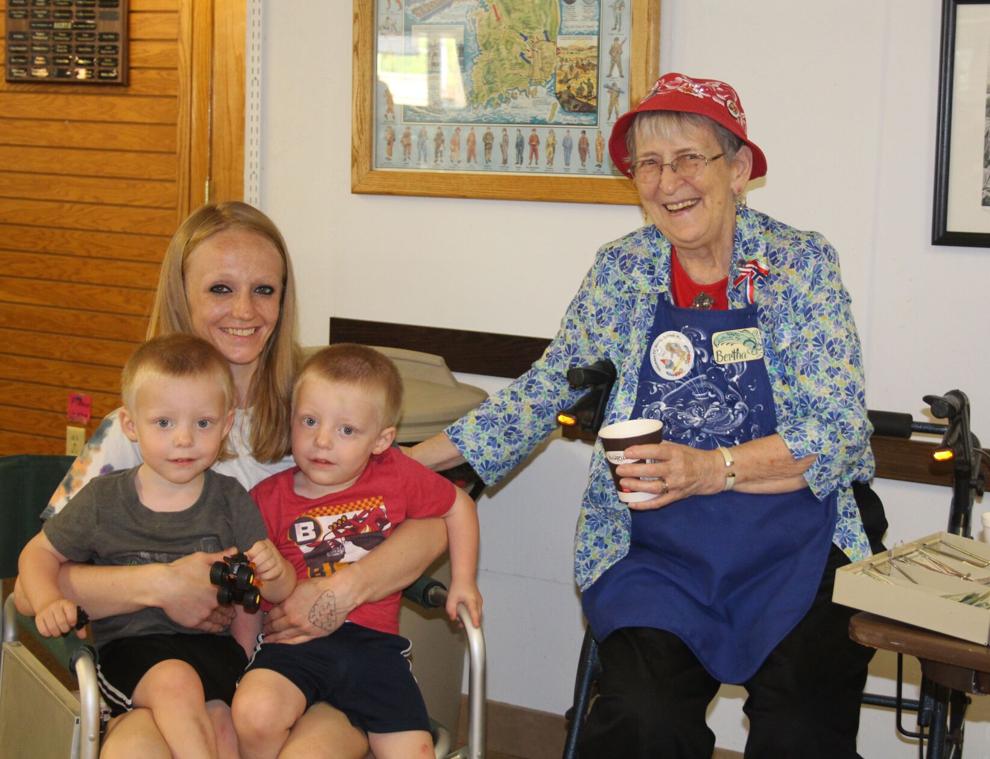 Carvers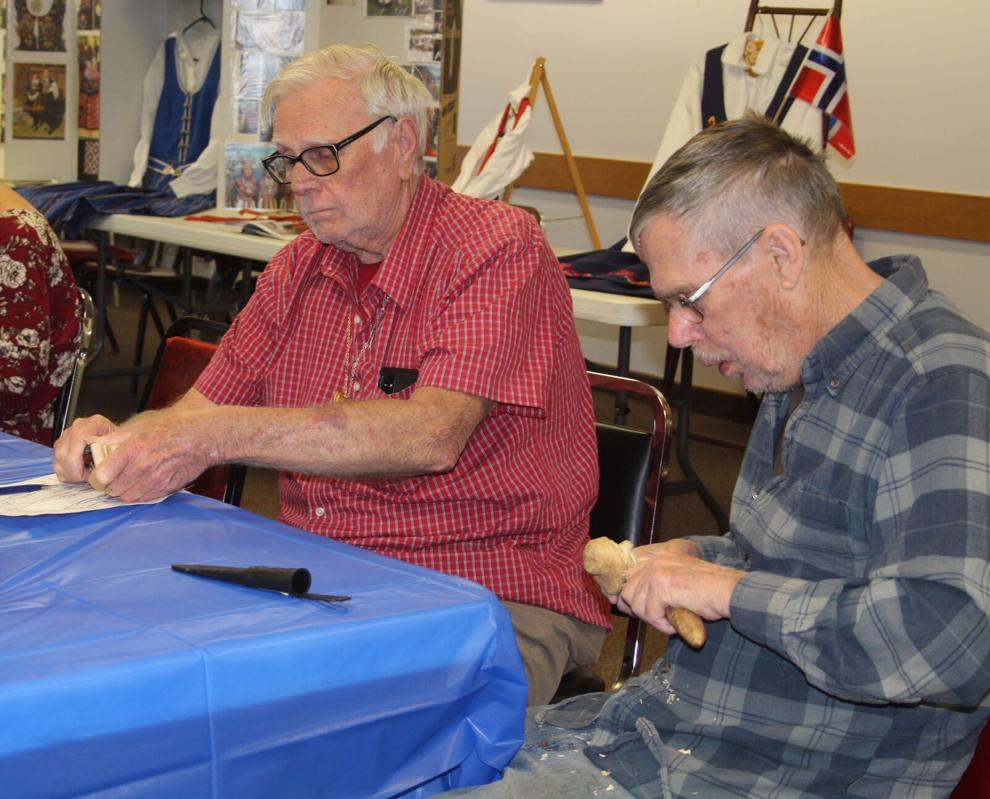 Coloring time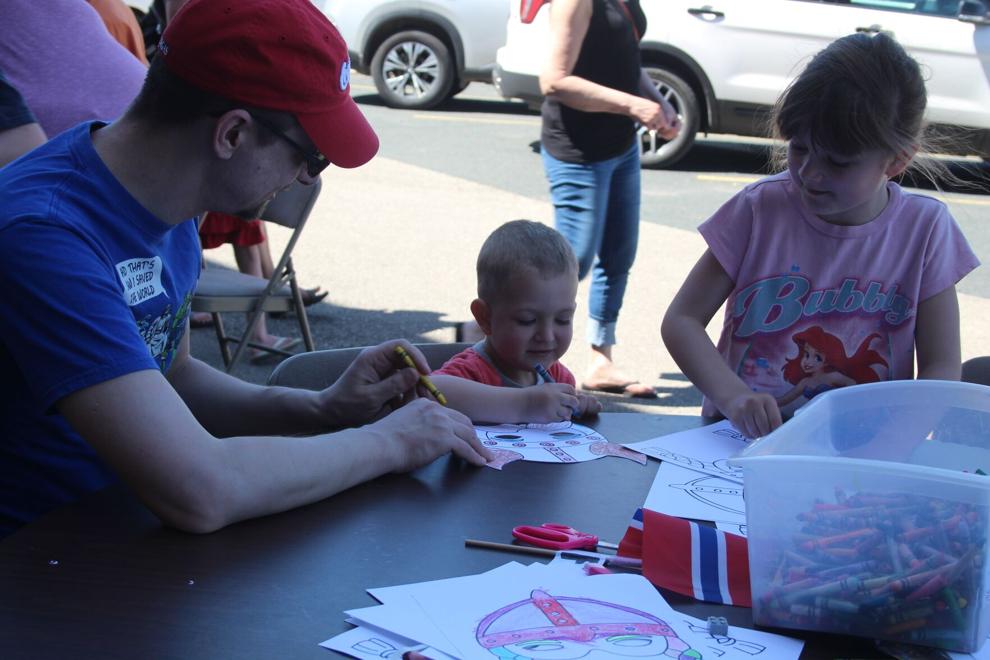 Marching 4-H'ers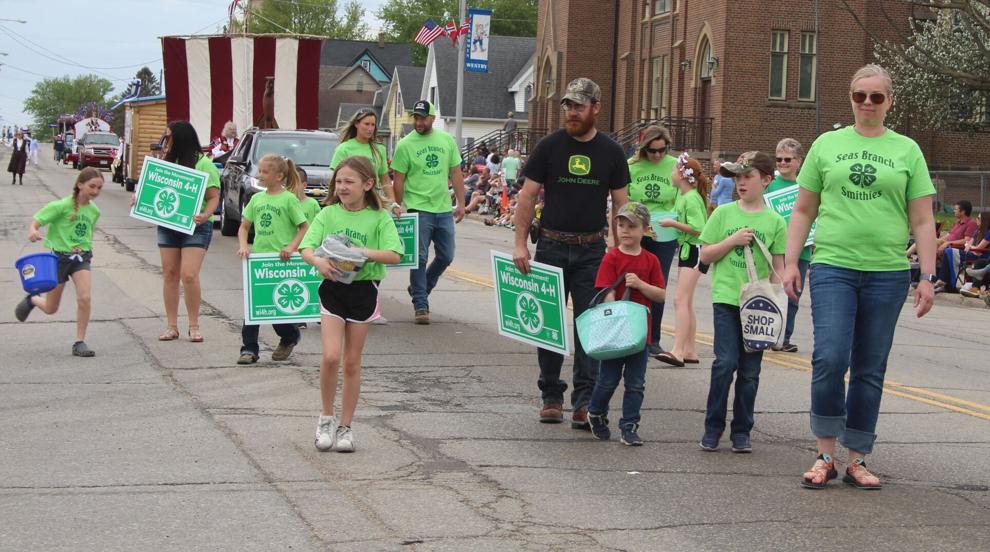 Marching muscians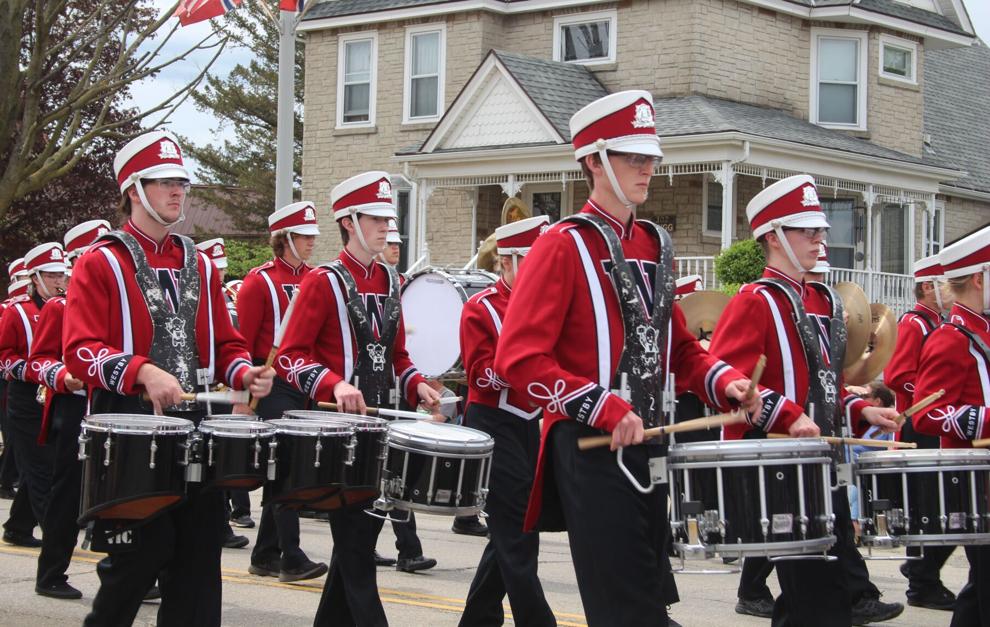 Syttende Mai 4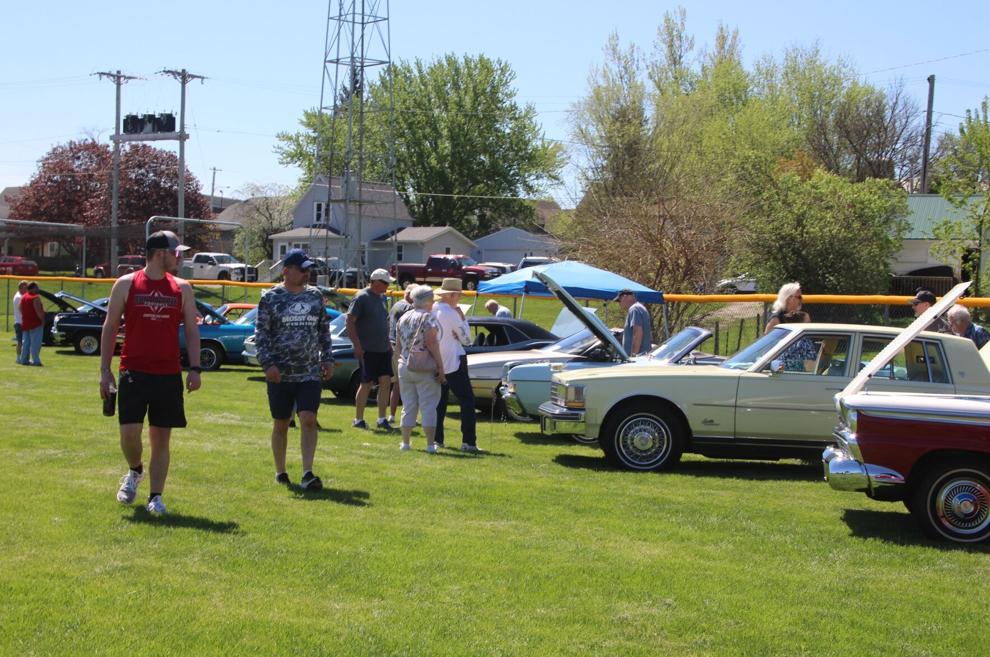 Watch now: Sights and sounds at Westby's Syttende Mai
Syttende Mai 3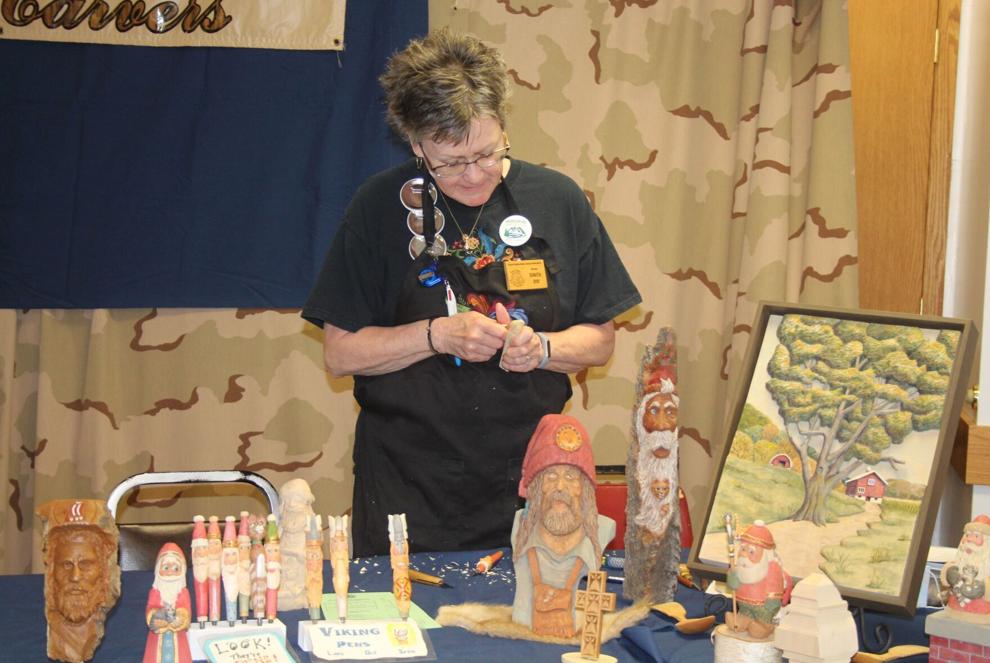 Syttende Mai 2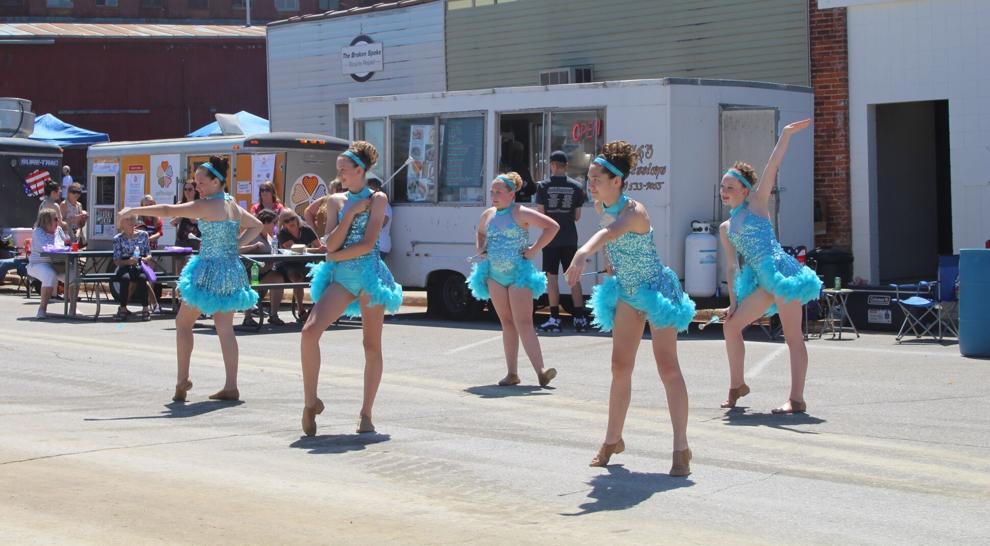 Syttende Mai 1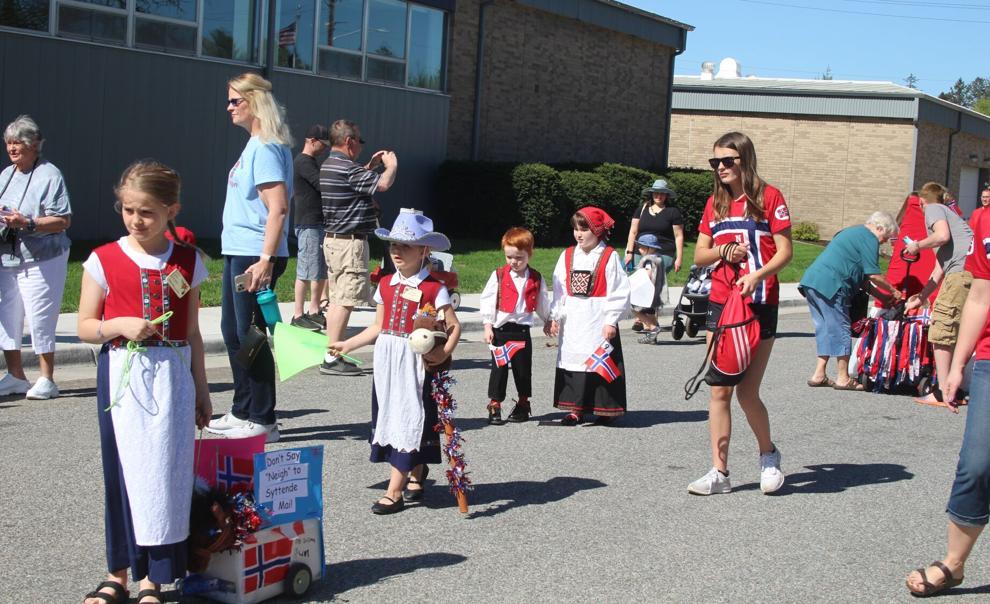 Tor Eness
Rosmaled compote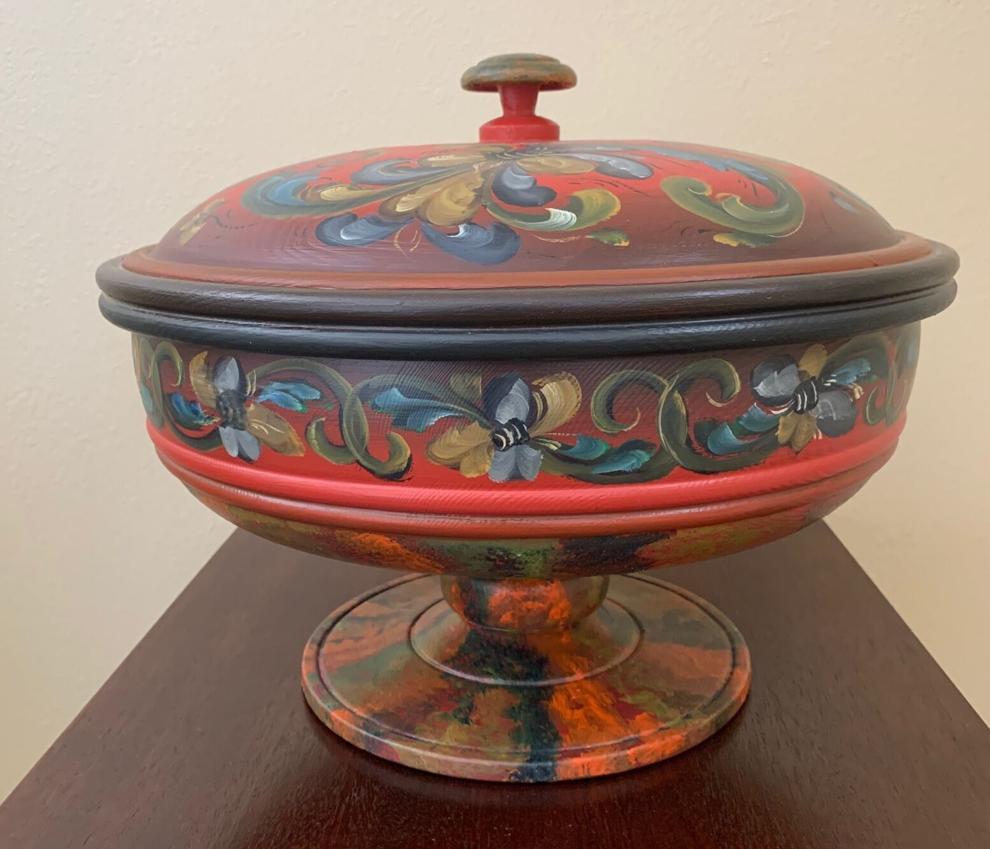 2022 Westby Syttende Mai Royalty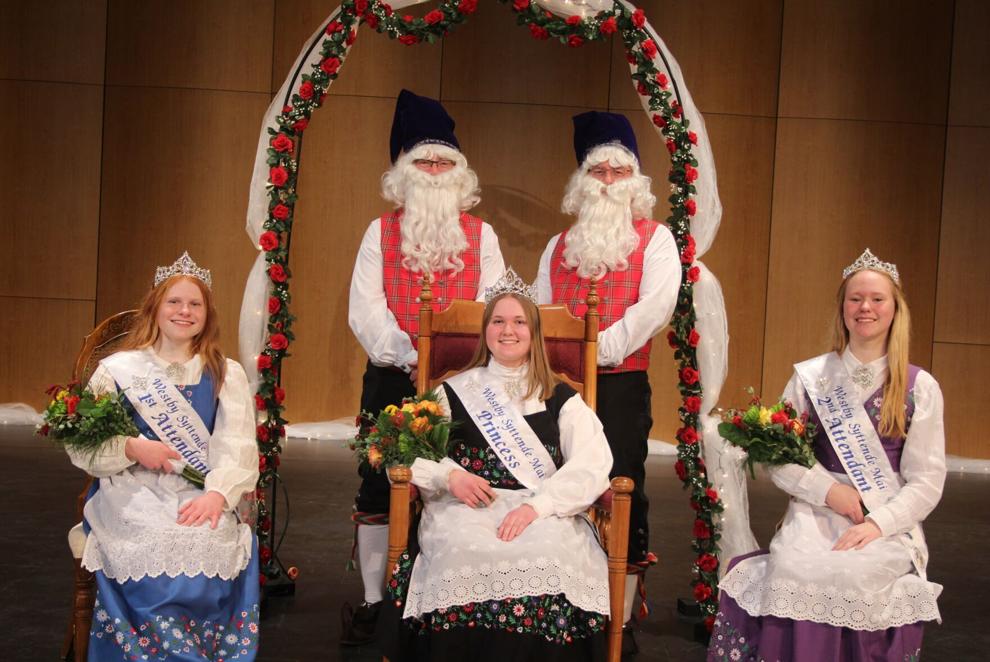 First words