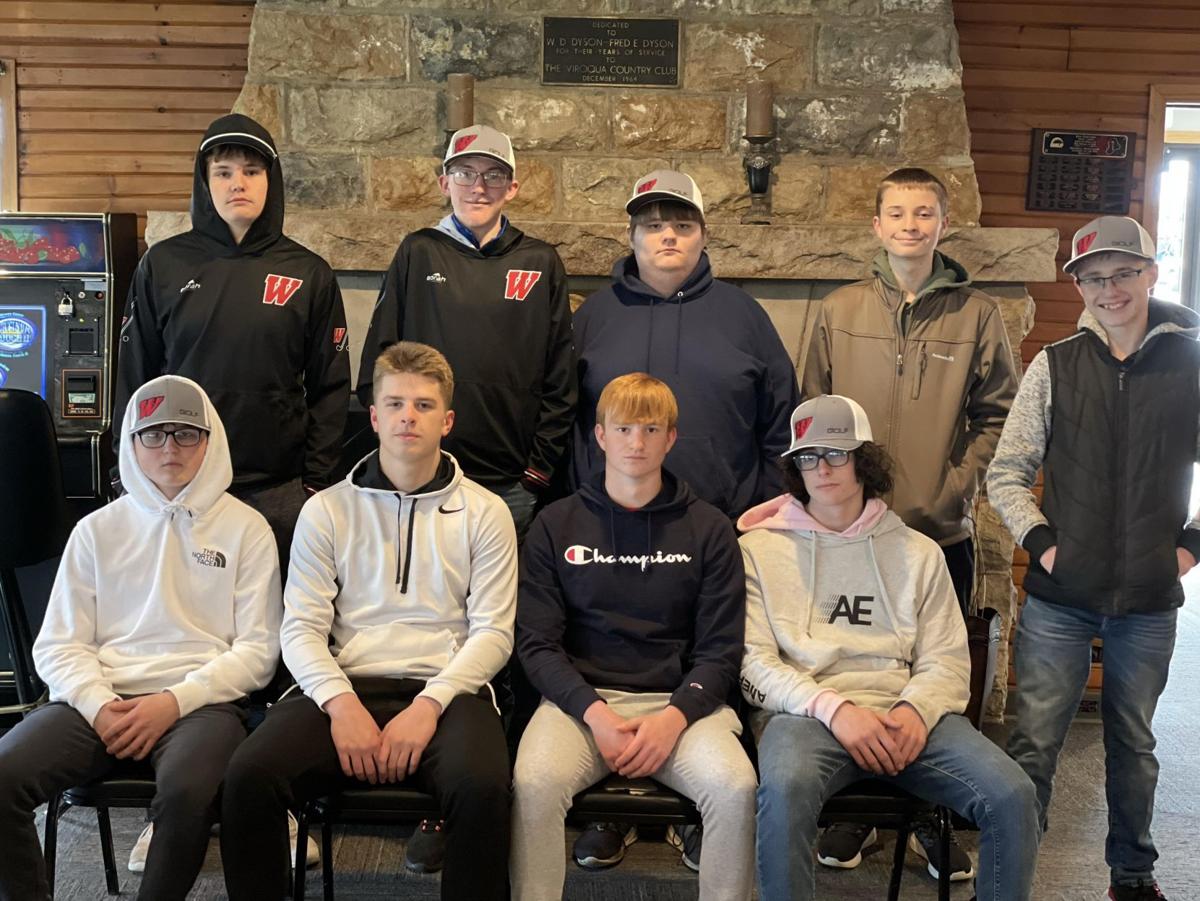 Westby High School and Viroqua High School have formed a boys cooperative golf team and the first-year team is being led by first-year coach Tyler Fortun.
"This year is definitely a rebuilding year and learning to year, as this is the first year we are a co-op," Fortun said. "Learning from each other will be very important."
Fortun said the top returning player from 2019 will be Kellen Olson, the team's only junior. "I will have high hopes for him to strive and get better every day throughout the season. I have asked him to be my leader on and off the course and be my voice within the school to keep other teammates on track with schoolwork and giving us their best efforts for the team."
The pandemic has not really affected practices much, Fortun said, as they are outside. "(There are) new rules on the golf side regarding leaving flagsticks in place and keeping personal items cleaned and sanitized."
"Students are excited to be able to participate in a sport, being active and getting to enjoy being outside," Fortun said.
He said the team has a willingness to learn.
"The team's biggest strength that I see in the few days we have been able to get to work is the willingness to learn and become better ball strikers. There is a lot for most of them to learn, so as the season progresses I feel we will become stronger."
What are team's weaknesses and biggest challenges? "Our biggest weakness is the inexperience on the golf course and competition play. Having fun, but also allowing themselves to make the right decisions on the course," Fortun said.
Does the coach do you have a team motto or goals for his athletes? "I have told them to all to have fun and always move onto the next shot if things are not going their way. Keep their heads up in spirit, but keep your head down when swinging to hit the ball! Respect the course. Keep the course in the condition that it was when we first came to it. Respect others around them and always make new friends along the way."
Who are the top contenders for the conference title? "As first-year coach and not having a season last year, I am unaware of what each conference team will have for players," Fortun said. "If I were to guess I would see G-E-T, Arcadia, West Salem as top of conference. I am hopeful we can pull together as a team and finish in the 3-4 spot. I have lots of confidence in the growth that we can make as individuals and as a team to put up competitive scores."