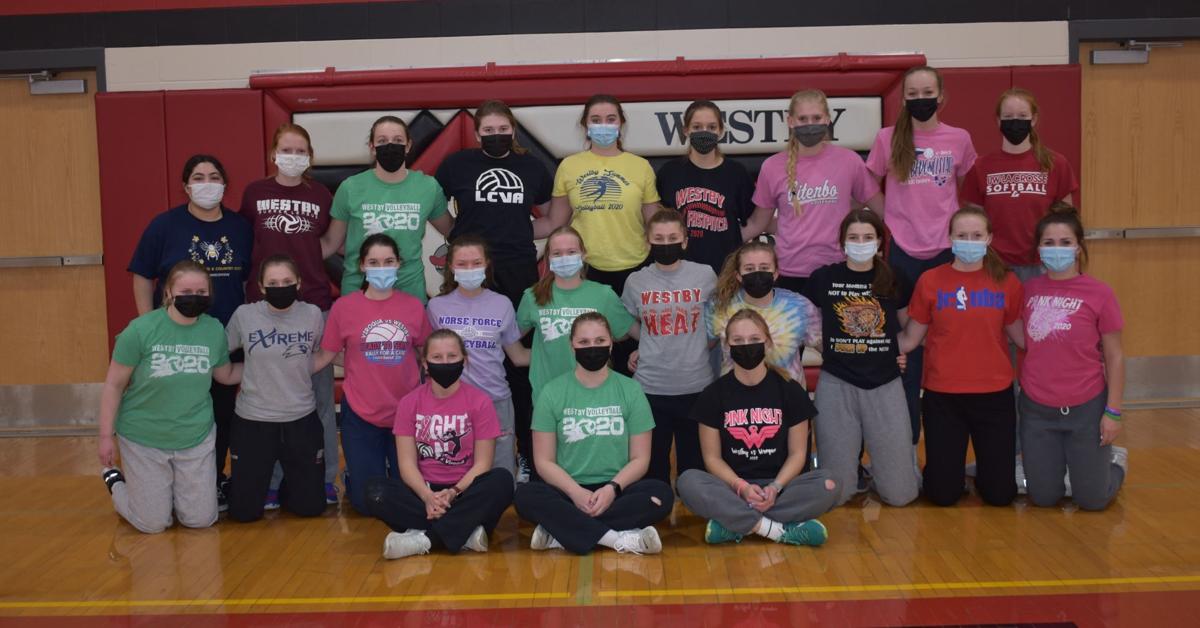 The Westby High School softball team is eager to compete this season, after the coronavirus pandemic caused the WIAA to cancel all sports in spring 2020.
The 2021 season began April 19, later than a normal season, in order to accommodate the delayed fall sports season some school districts participated in during March and early April.
"We have taken full advantage of the 15 contact days allowed by the WIAA," said coach Morgan Stenslien. "These have been very valuable and used for conditioning and instruction."
Stenslien, who has been head coach for 15 years and with the program for 22, said the team is looking forward to the season. "We believe all of our athletes are grateful about having the opportunity to play and eager to compete."
She is assisted by Randi Strangstalien, who has been with the program for 10 years, and Arena Kvamme, who has had two years at the high school level and seven years at the middle school level.
"As a program we work to embrace and practice two mindsets: 'Control the Controllables' and emphasize the positives—'Positive Self Talk' and 'Positive Team Talk'," Stenslien said.
The team's record in 2019 was conference: 5-7 and overall: 9-13.
In 2020, the program graduated five key starters: Claire Griffin—SS/P (All Conference Honors); Makenna Manske—C/SS (All Conference Honors); Chloe Stellner—CF; Molly Stenslien—P (All Conference Honors); Alayna Winterfield—1B/P; and Alexis Ellefson.
Top returning players for the season include seniors and returning starters Macy Stellner and Isabella Nedland. "We anticipate Macy moving to short stop and Isabella resuming her catching role," Stenslien said.
What does the longtime coach think the season looks like for the team overall? "Each year is a brand new year," she said. "Our goal is to foster an environment of growth both personally and as a team. We are excited to be back on the dirt working together."
What does Stenslien see as the team's strengths this season? "Our contact days have shown that our young athletes have been well educated and drilled on the fundamentals of the game. We are grateful to the club coaches that have put time in with them year after year."
The coach said Westby, and all teams in the league, will have the same weakness — inexperience at the varsity level — since the last competitive season was 2019.
Stenslien didn't predict the top contenders for the conference title or how the team will do this season. "We are just eager to compete."