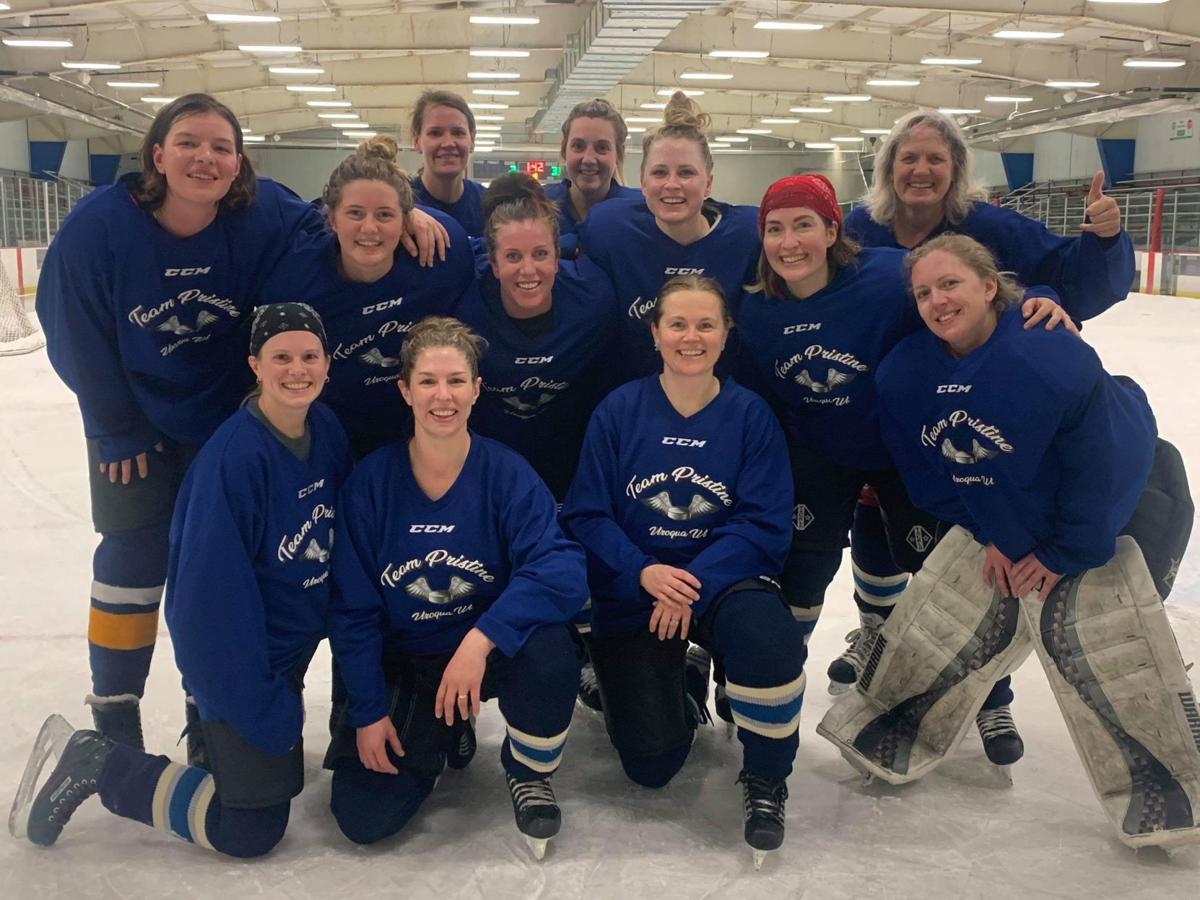 Team Pristine from Viroqua played March 14-15 in a Stick it to Cancer Tournament in Madison.
Team Pristine, an adult women's team from Viroqua, met a tough, aggressive and fast team from Stevens Point, "The Whitetails" in the first game Saturday afternoon and lost 6-1. Saturday evening, Team Pristine had a rally and won 4-1 over Madison Thunder. Sunday brought another win after sudden death overtime, with a score of 4-3 over Team Top Shelf from Milwaukee. It was a great way to end the hockey season for the women of Viroqua.
The team name honors two women from Viroqua hockey who helped start the girls and women's hockey program 20-plus years ago — Patty Danielson and Christine Peterson — both of whom ost their battle to cancer.
The team plays on Wednesday nights at the Viroqua Hockey Arena during the winter season. Many of the women played in high school, while some of them picked up the sport as adults. They are always looking to add to the group and it is open to all women who play, played or want to learn hockey. Anyone interested in joining can contact the Viroqua Hockey Association manager at 637-8661 or vaha@mwt.net. The hockey season will start up again in November.
Be the first to know
Get local news delivered to your inbox!