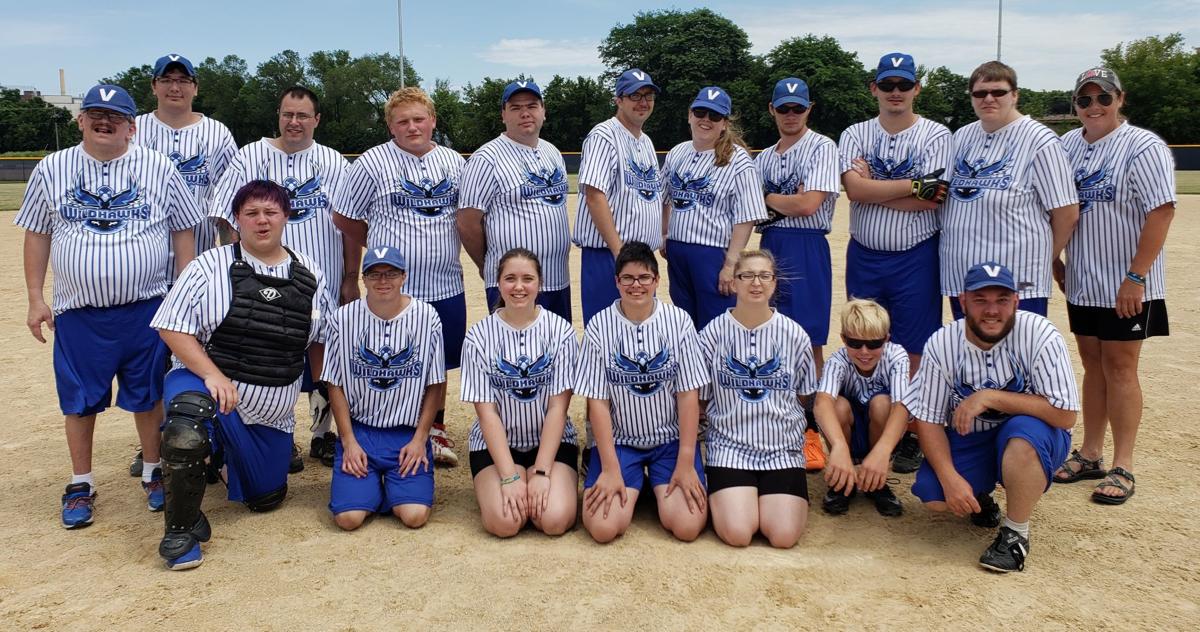 The 2019 summer softball season for the Viroqua Area Wildhawks culminated in a co-championship placement at the Wisconsin Special Olympics Summer Games held in Waukesha on Aug. 3.
The Wildhawks played the Oconomowoc YMCA Cardinals in the first game at the state competition. Skilled infielding and hard hitting pushed the Wildhawks to a 11-4 win. The championship game was scheduled with the Appleton SOAR team but was cancelled when thunderstorms moved into the area. Teams were declared co-champs and were awarded gold medals.
"I am so proud of these athletes," said first-year head coach Michelle Skaden. "They are so determined and always strive to do their best. I really enjoy being apart of Special Olympics and working with all our athletes. It's an incredible organization that I am so proud to be a part of. Seeing the smiles on our athletes' faces as they compete and watching them meet new friends everywhere we go is a remarkable feeling. My family and I are truly blessed to be a part of Viroqua Area Special Olympics, and we will continue to support it for many years to come."
The Wildhawks took first place at the regional competition with a 17-0 win over the Eau Claire Bullfrogs and a 16-9 win over the Platteville Cardinals in La Crosse on July 13 to qualify for state competition.