The Viroqua volleyball team endured a very busy and disappointing week, losing three straight Coulee Conference matches, before bouncing back to go 2-1 at a North Crawford hosted tournament, Saturday Oct. 6.
Westby, Oct. 1
The Blackhawks opened the week with a 1-3 loss at Westby on Monday, Oct. 1, as a makeup match rescheduled from a postponement earlier in the season. The Norse opened with a pair of 21-25 game wins before the Blackhawks bounced back to win game three 26-24 but dropped the fourth game 17-25.
BRF, Oct. 2
Tuesday, Oct. 2, the Hawks traveled to Black River Falls (7-3 Coulee) and lost three straight games 17-25, 12-25, 12-25. "This game was a turning point for our girls," said coach Katie Schwartz. "The girls really had a hard time getting any momentum going, however I feel like after the game something clicked for the girls as they knew they did not want to feel like that again and have back to play stronger every game since that low."
Jenna Harless with three kills and Ashlee Gander with two kills were the team's point leaders.
Arcadia, Oct. 4
The Blackhawks hosted Senior Night on Thursday, Oct. 4, entertaining Arcadia and came up on the short end of the score dropping three straight to the Raiders (6-4) by scores of 20-25, 21-25, 17-25.
"With nine seniors, emotions were high," Schwartz said. "We served the best we have all year, only missing two serves on the night, but we still fell short in each game."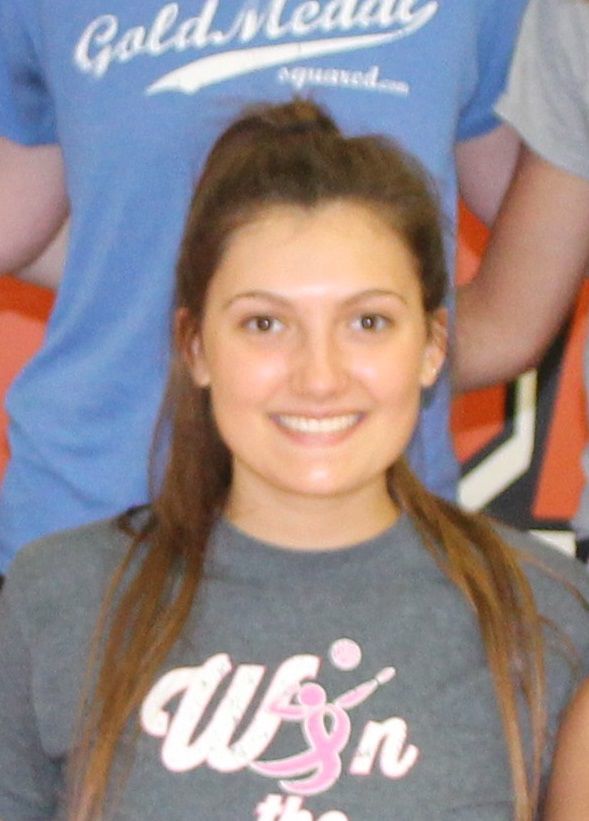 Kill leaders in the game were Gander with six and Bri Carmen with 3. Chandlor Volden dished out nine assists and led the Hawks in digs with eight. Erica Tryggestad led the team from the service line with five aces.
North Crawford
Tourney, Oct. 6
On Saturday, Oct. 6, the Blackhawks played their best volleyball of the season, going 2-1 at a North Crawford-hosted tournament. The Blackhawks opened with a 25-9, 27-25 win over Belmont, then defeated Wauzeka-Stueben 15-25, 25-21, 15-11 before losing a match to Fennimore 16-25, 18-25.
"This was a kind of a heart-breaker for the girls with the way the tournament is set up," Schwartz said. "Only the top two teams advance from each pool of four teams and we had a three-way tie for first in our pool, so our girls were eliminated by points and were not able to play in the medal round."
Despite the tough week, Schwartz is looking forward with a degree of optimism for the final weeks of the season. "In my 12 years of coaching I have never had a team with so many different players out for various reason (injury and illness). We have only had a handful of games with our full squad and I know they have some fire in them yet that no one has seen. I really hope we can show what caliber of team we are this last week to springboard us into the post season."