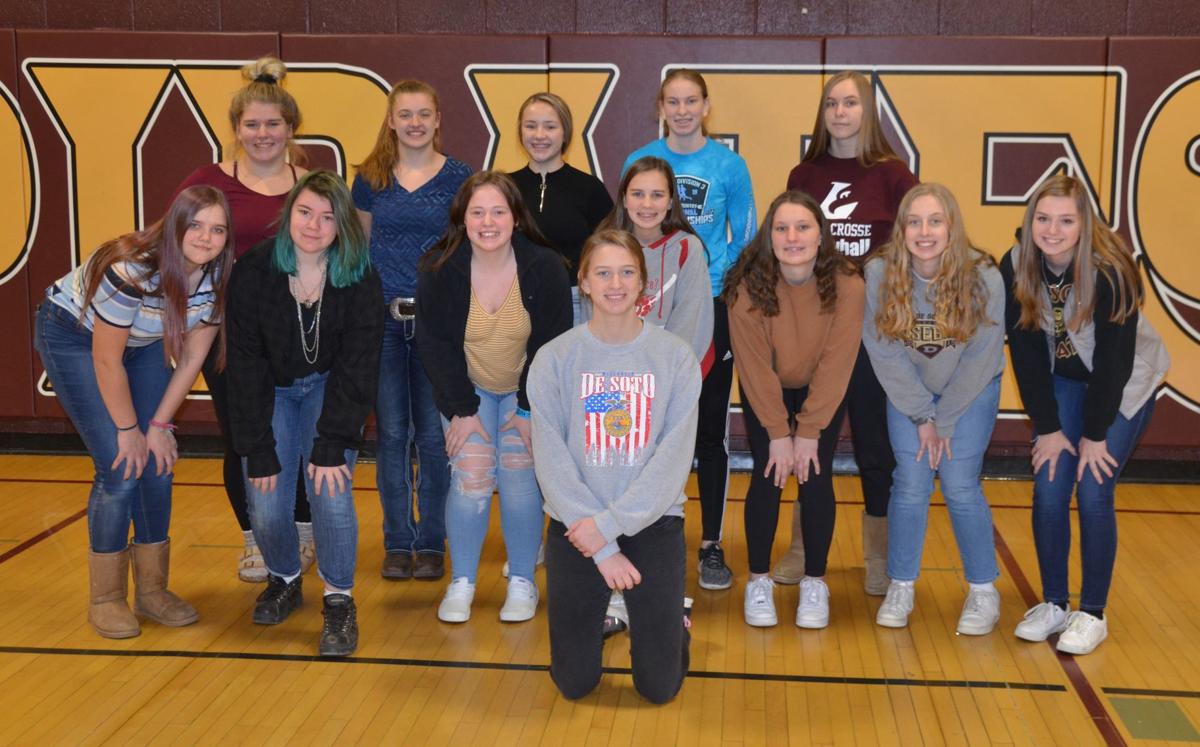 De Soto girls basketball coach Kevin Conley is looking forward to a season which includes five top returning athletes — Rachel Gianoli, Jenna Gianoli, Camryn Venner, Brooke Lockington and Madelen Jacobson.
Conley credits senior Rachel Gianoli for "keeping things organized on the floor and helping the other girls."
"We are lucky to have our whole starting team returning this season, plus a few new players who show some promise," Rachel Gianoli said. "We can't wait to get the new season started."
Conley says his expectations include "more wins and finishing in the top tier of our conference."
Conley said that strengths of this year's ateam are "post play and more contribution from our guards as they mature."
"We need to score more by building their confidence," Conley says. What's his advice for the team? "Play hard. Don't be afraid of making mistakes, because we can overcome them."
Conley says that while he thinks the Pirates can finish higher in the conference, he predicts that Wauzeka-Stueben and Kickapoo will be the top contenders for the conference title.
Conley is assisted by Dale Piurkowski.