The banks of Coon Creek in Coon Valley's Veterans Memorial Park were lined with children Saturday morning as they wet their lines during the ninth annual Trout Fest.
About 80 children participated in the free fishing activity with the help of their adult companions and members of Trout Unlimited.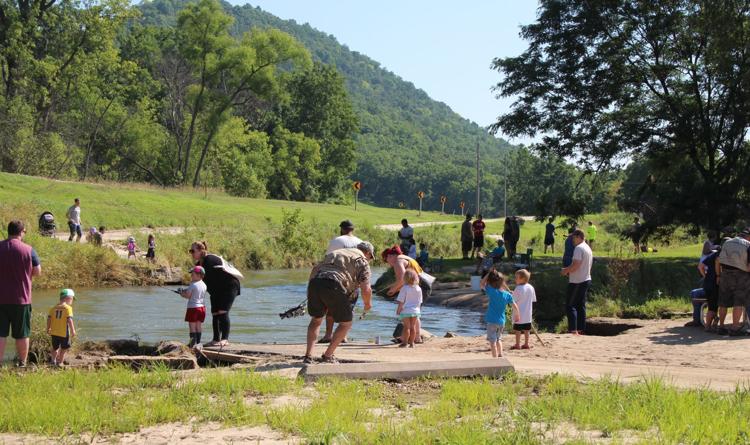 The park was flooded July 19, and village crews had to clean mud off the sidewalk leading to the fishing hole in preparation for the fishing event. Carol Olson, who is in charge of Trout Fest, said the crews also had to fill a hole near the fishing area. "They cleaned up the best they could; there is more to do."
Olson said Trout Fest went "OK." She said there were fewer people in the village because of the Wisconsin American Legion Baseball Class A State Tournament and a car show, both of which were in Westby.
"People still had fun and the kids enjoyed the fishing," she said, "and The Couleegans were good."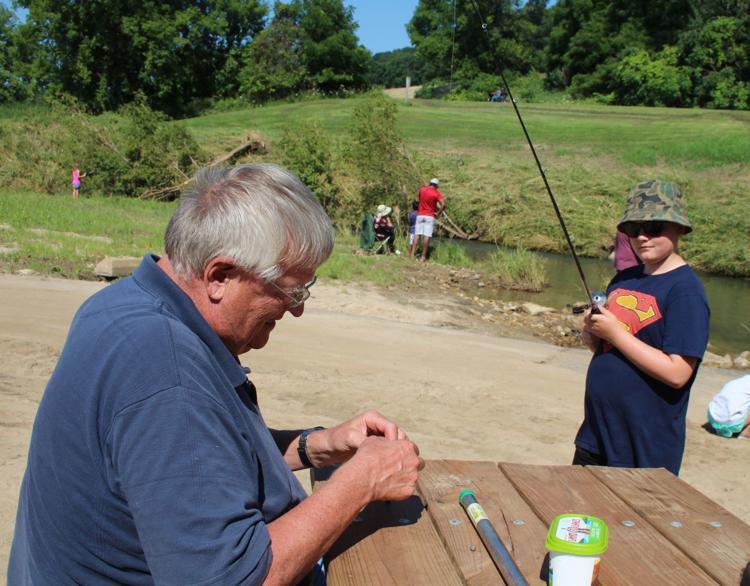 Register for more free articles.
Stay logged in to skip the surveys.
Money raised at this year's Trout Fest will benefit Veterans Memorial Park and restoration of the creek.
Olson said Trout Fest will return in 2020, and the date may change. "We might go early, in the spring."
In addition to the children's fishing event, Trout Fest included a pancake breakfast served at Coon Valley American Legion Post 116, a vendor/craft show, children's games, bingo, food and beverage, a bags tournament, and music, with The Couleegans performing in the evening. The popular Trout Fest Bobber Races were also part of the celebration.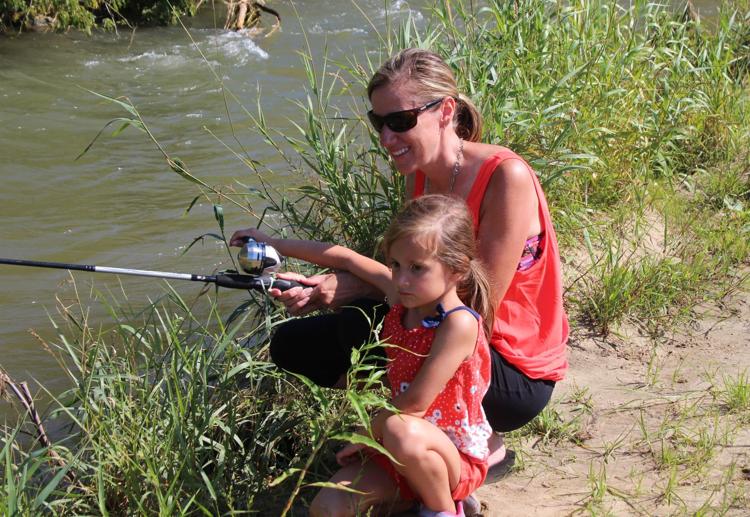 Trout Fest is sponsored by the Coon Valley Business Association and Trout Unlimited.