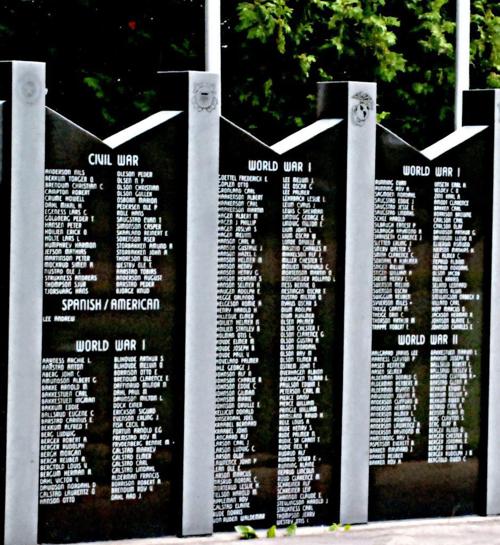 As another Veterans Day appears on our November 2019 calendars, the History Alive Project Board and its volunteers urge you to take some time to drive to the Westby Area Veteran's Memorial on Black River Avenue just south of Norseland Nursing Home and plan to spend more than just a few minutes to really take in and appreciate all of the solemn information on the memorial by reading both sides of the 10 granite panels. Although there is a designated Flag Day in the United States, we also urge you to take a serious look at the condition of any U.S. flags, indoors or outdoors, that you display at your home or business or have placed at the grave of a loved one to make sure they are still serviceable. Veterans remove flags displayed on the graves of veterans in mid-November and place new ones on graves in mid-May.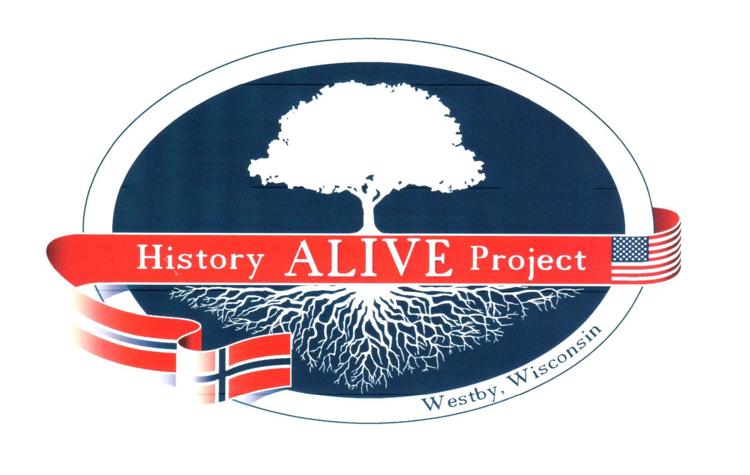 The construction of this memorial began in 2000 with the original eight panels completed by Krause Monument in Viroqua. Two additional granite panels were added with new names in 2007; more names were added in 2011 and an additional 46 names were added in 2018. The cost of adding new names, currently $35, must be funded by the family of the service member. Local veteran Tom Sharratt of Westby has been and continues to keep track of the names of WASD graduates who have enlisted to contact the families to verify information and collect funds for any future engraving on the panels.
You have free articles remaining.
It is important to note that the hundreds of names listed are not just of those who gave their lives in our nation's conflicts over the decades, but also include those served during peacetime and in time of war and returned home alive.
Although it has been difficult to locate accurate records of those who served during the Civil War through World War I periods, every effort has been made to keep the memorial as complete as possible. In 2018, families came forward to add the names of one Civil War and one World War I veteran. Information from the records kept by the Vernon County Service Office, consulting with area American Legion and VFW posts, and researching names at local cemeteries has proved very helpful.
The Westby VFW and American Legion posts provide ongoing custodial care. "Vietnam veteran Harlan Springborn has been the caretaker of the memorial as well as the Westby VFW/Legion Hall grounds for the past 20 years and does an excellent job," Sharratt said. "He pays great attention to detail to make both facilities look in top notch shape at all times. "
There is an official flag retirement receptacle adjacent to the memorial for the public placement of flags that are worn out. There are also retired flag receptacles at the Coon Valley Legion Hall and the Chaseburg Legion/VFW Hall. The American Flag Code identifies when a flag is no longer considered serviceable and states that a worn or tattered flag should be retired in a dignified way, preferably by burning. Flags placed in the retirement box are emptied regularly with the contents taken to the Chaseburg Post and burned during a special ceremony every Sept. 11.