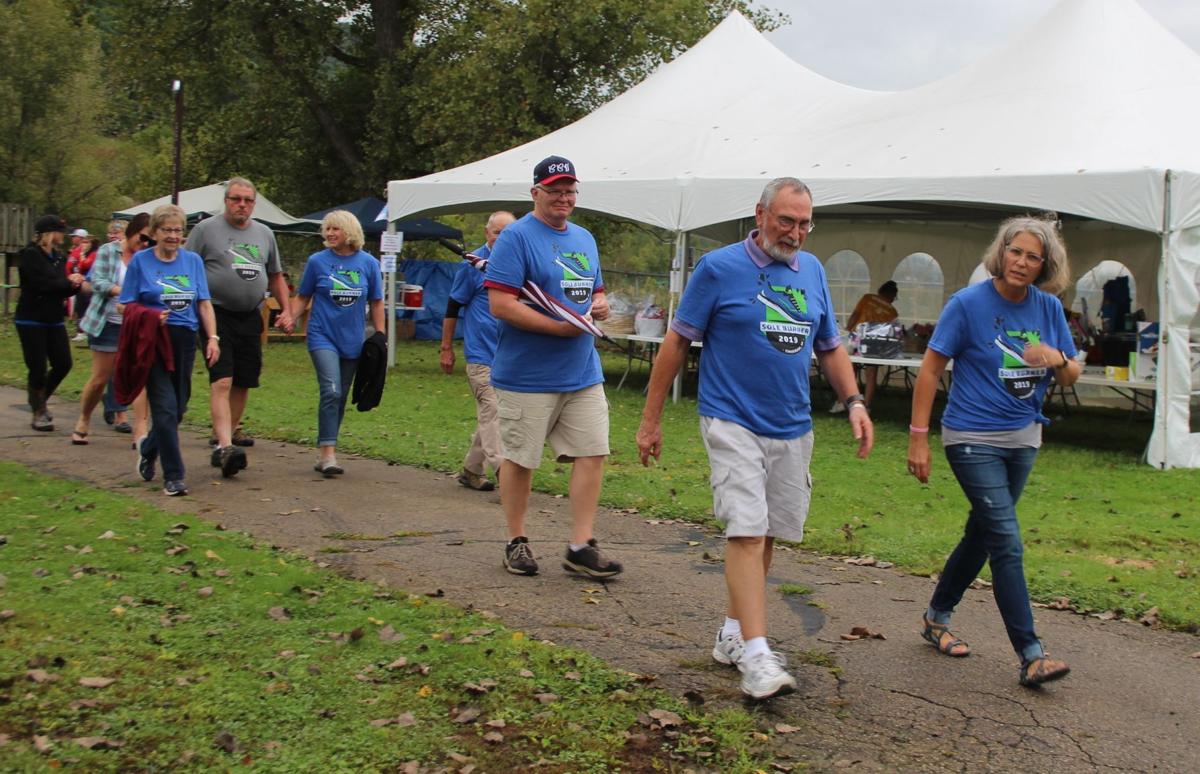 "COVID can't stop hope." That's the slogan for the American Cancer Society Sole Burner of Chaseburg event which will be held Saturday, Sept. 19 in the village park, 401 Depot St.
This is the 15th year for the event, and co-chair Linda DeGarmo said $1,250,000 has been raised since it was founded.
The 2020 honorary chairperson is Todd Ihrcke of Westby.
As of Sept. 8, 18 teams and more than 70 people had registered for the event, DeGarmo said. According to the event website, $15,082 had been raised as of Sept. 8. She said numerous fundraising events had to be canceled this year because of the coronavirus pandemic, and the planning committee realizes that not as much money will probably be raised as in past years. "(However), every cent we raise is one cent closer to a cure," DeGarmo said.
Numerous safety measures will be in place. Masks will be required and sanitizers will be on site. DeGarmo said three tents will be set up so people can be socially distant and picnic tables will be spaced far apart. There will only be one entrance into the park, she said, where temperatures will be taken and participants will receive a Sole Burner bandana instead of a T-shirt.
This year's event is a mix of in-person and virtual activities because of the pandemic.
"Best Ever Chicken" will be done as a drive through from 11 a.m. until 1 p.m. After 1 p.m., the kitchen will open, and chicken and soups will be served.
DeGarmo said people can start coming to the park as early as 1 p.m. Glen Hoff will walk around the park with microphone in hand, asking people questions about their lives have been affected by cancer.
Numerous themed baskets will be set up for a silent auction, with bidding set to begin at 2 p.m. If anyone is interested in donating a theme basket for the on-site silent auction, they may contact DeGarmo.
The annual dessert auction will once again be among the activities; however, it will be a silent auction that starts at 3 p.m. instead of a live auction.
"We hope we get people as crazy at bidding for the silent (dessert) auction as for the live auction," DeGarmo said.
In addition, there will be a wine cork raffle, a raffle drawing and vendors. There won't be any children's games or a bounce house this year, because of coronavirus concerns.
There will also be an online virtual silent auction for those not wishing to attend the Sole Burner event in person. Registration can be done at https://ChaseburgSB2020.givesmart.com. DeGarmo said this auction is different from the on-site silent auction, and as of Sept 3 there were about 35 items available for bidding. Bidding has begun, and ends Sept. 19 at 5 p.m.
"There are all sorts of things – quilts, lefse, a leaf blower, coolers, a Mathews crossbow with scope and three bolts, gift certificates," she said.
This year cancer survivors were sent postcards on which they can list their name, type of cancer and the number of years they have been cancer-free. DeGarmo said those cards will be read before the survivors lap. In past years, survivors would come forward prior to the survivors lap to share that information.
"If there's any survivor who didn't get a card, please come," DeGarmo said. "We are aiming hard at keeping everyone safe. Cancer doesn't stop and we can't either."
The national anthem will be performed at 4 p.m. Following that, survivors and their families will be asked to lead the first lap, with other walkers and runners joining them. Everyone is asked to be socially distant.
As in years past, there will be the opportunity for people to purchase luminaria for $5 each in memory of loved ones who have died from cancer and in honor of those who have survived cancer or are undergoing treatment.
DeGarmo said anyone interested in purchasing a luminary may fill out a form on the day of the event, or in advance, by contacting her. Art students from Westby Area High School will once again be decorating the luminaria.
The luminaria ceremony starts at about 6 p.m., with names that are on the paper bags being read.
"It's such a positive day," DeGarmo said. "You see families healing; they may be there with a family member who's been newly diagnosed talking with a survivor of 15 years. It's my favorite day of the year – better than any holiday."
DeGarmo said she has an "absolutely amazing committee." She said if committee members can't help on the day of the event, they step up to help with other things. "These people are unbelievable."
Be the first to know
Get local news delivered to your inbox!