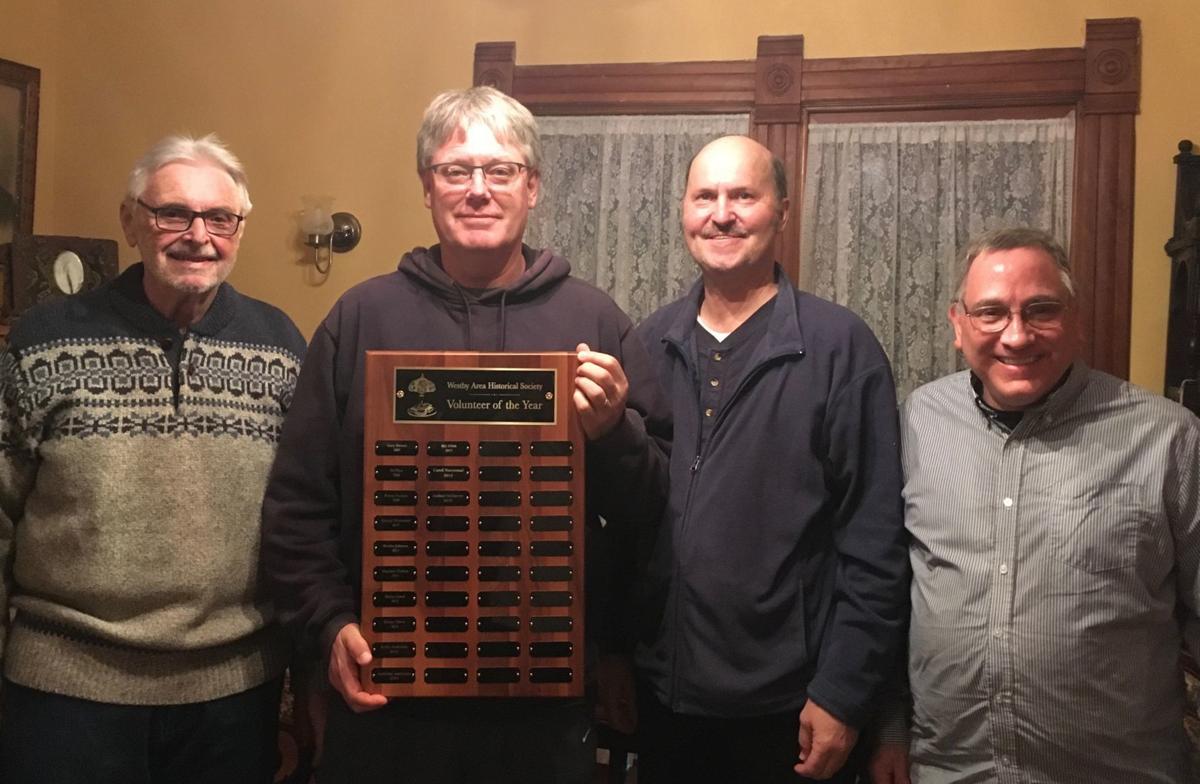 At the Westby Area Historical Society general membership meeting on Monday, Nov. 4, board member Garland McGarvey was honored as this year's well-deserving Volunteer of the Year.
You have free articles remaining.
In 2016, Garland, with Madeline Anderson, developed an event, Sweet Rides and Sweet Pies, that added a car show to the already existing WAHS annual summer pie and ice cream social. For the past four years, immediately after Sweet Rides ends, Garland begins planning the next year's event, coming up with ideas and adding things that will attract more attendance and revenue. The result has been exponential growth for the event and increased awareness for WAHS, so much so that Sweet Rides is now WAHS' biggest fundraiser. Next year will mark the fifth anniversary of Sweet Rides and Garland is already busy with his crew working on additions and improvements for the anniversary celebration.
The WAHS Board and members appreciate Garland for his efforts given to the educational mission of WAHS and for reminding us that cool cars are a very fun part of our history.