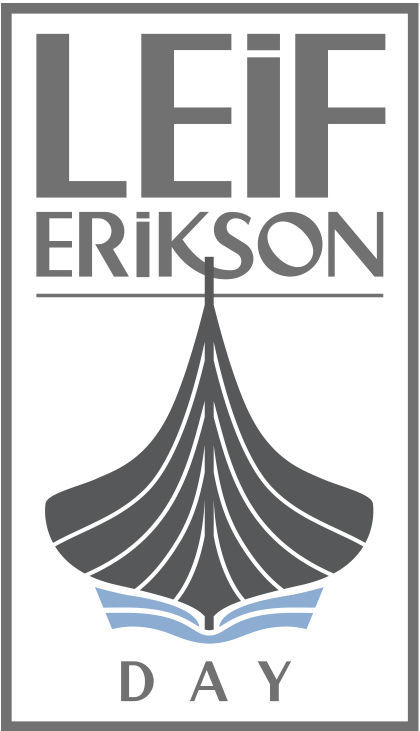 Scandinavian leaders and historians from the Westby area will honor Leif Erikson, with a special two-day celebration on Oct. 9 and 10.
Leif Erikson, was the first European known to have sighted America in the year 1000, almost five centuries before the famous voyages of Christopher Columbus. Erikson sightings resulted in several Norse attempts to settle in L'Anse aux Meadows in Newfoundland, and other locations.
Ludvig Hektoen (a Westby native) started a national movement to celebrate "Leif Erikson Day" in America. According to an article in the Westby Times, the city of Westby even held its own celebration in 1935.
Decades later in 1964, congress approved a public resolution that authorized President Lyndon B. Johnson to officially proclaim Oct. 9 as "Leif Erikson Day" which is now celebrated annually in many communities across the United States.
"Leif Erikson Day" schedule
Stop by the VFW and purchase books, jewelry, hats and Scandinavian merchandise from noon to 8 p.m. Enjoy an old-fashioned fish fry at area dining establishments and afterwards stop by Bekkum Memorial Library for free movies and popcorn from 6-9 p.m. The Viking double feature movies shown will be a documentary, "Vikings Journey To New Worlds" and "The Vikings", starring Kirk Douglas, Tony Curtis, Janet Leigh and Ernest Borgnine.
Begin your day bright and early (7:30 a.m.) with the arrival of Leif Erikson (surprise guest) in his Viking ship at Central Express on the north end of Westby. Erikson will be welcomed to the community by the mayor and other community members. Upon his arrival a Viking breakfast will be served from 7-11 a.m., with Central Express providing a special menu of Scandinavian food served throughout the day.
There will be a Viking, Biking and Hiking event from 8 a.m. to noon. Join the maiden voyage event, which will incorporate the walking path from Westby to Viroqua. Registration begins at 8 a.m. by River Bank.
Stop by the VFW from 10 a.m. to 4 p.m. on Oct. 9 & 10 for some shopping and Scandinavian treats provided by the Sons of Norway.
A Kubb clinic, also referred to as Viking chess, will be held from at 10 a.m., noon, and 2 p.m. at the Westby Area Historical Society Thoreson House Museum. W.A.H.S. members will also be selling lefse polse.
Visit the Viking Ship while it is on display at the Stabbur Tourist Center.
Be the first to know
Get local news delivered to your inbox!