The Westby Syttende Mai Princess coronation was held in the Westby Area Performing Arts Center, Sunday, March 11. This year seven girls vied to reign over the 50th Westby Syttende Mai celebration May 19-20.
Katelyn Dunnum was named the 2018 Westby Syttende Mai Princess; Hailey Jubera was originally named the second attendant, but has since moved into the first attendant role, with Josie Hofslien joining the court as second attendant.
Jasmine Green was initially crowned the first attendant, but misunderstandings regarding the contract obligations required to serve on the royalty court created a conflict for Green who voluntarily stepped down the day after being crowned.
Green's departure moved Jubera into the first attendant role and Hofslien from alternate to second attendant. A special crowning ceremony for Hofslien was held on Thursday, March 15, along with a new 2018 Westby Syttende Mai Royalty photograph session.
Royalty advisors Angie Hornby and David Kraabel said being a member of any royalty court requires a huge time and travel commitment. Each member of the royalty court must sign a contract to ensure that guidelines are followed and that everyone involved is on the same page when it comes to commitment expectations that must be met.
The coronation ceremony was well attended on March 11 with approximately 200 people joining the festivities. Mark Anderson, the master of ceremonies, asked all seven girls the same final question before the judges made their final selection. The candidates were asked if they thought schools were doing enough to combat bullying after the untimely death of six teenagers in Ohio who committed suicide after being bullied.
Six of the seven candidates responded no, with one candidate stating yes because she felt it would be hard for schools to stop bullying unless they were connected to social media 24-7.
Dunnum said she would like to see the schools have a safe area where students who are being bullied can go and talk about what is happening to them.
Jubera said bullying starts in schools and expands to cyberbullying which isn't monitored and is causing young people to take their own lives.
Hofslien said she would like school's to take a harder stance on bullying and not just blowing it off like it isn't happening or it will just get better on its own.
The judges for this year's event were Gwen Ellingson, Erik Sjolander and Tammy Olson.
The 2018 Westby Syttende Mai Royalty were crowned by former princesses, Josie Ingles, Olivia Ahnen and Courtney Moser. Dunnum, the daughter of Jamie and Ryan Dunnum was sponsored by Westby Creamery; Jubera, the daughter of Sheila Jubera and Chris Jubera was sponsored by Nisse House of Art; and Hofslien, the daughter of Laura and Chad Hofslien was sponsored by Dregne's Scandinavian Gifts.
Also during the coronation the Westby Area Historical Society Grandmother of the Year, Diane Langaard was honored. Langaard's granddaughter, Autumn, submitted the winning essay.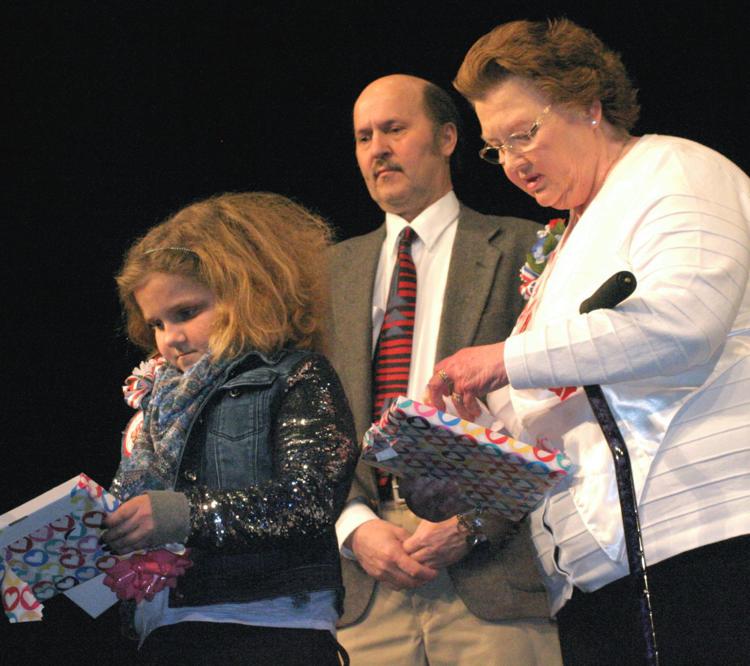 Cindy Langhus was named the 2018 Friend of Syttende Mai for all her dedication to the community festival.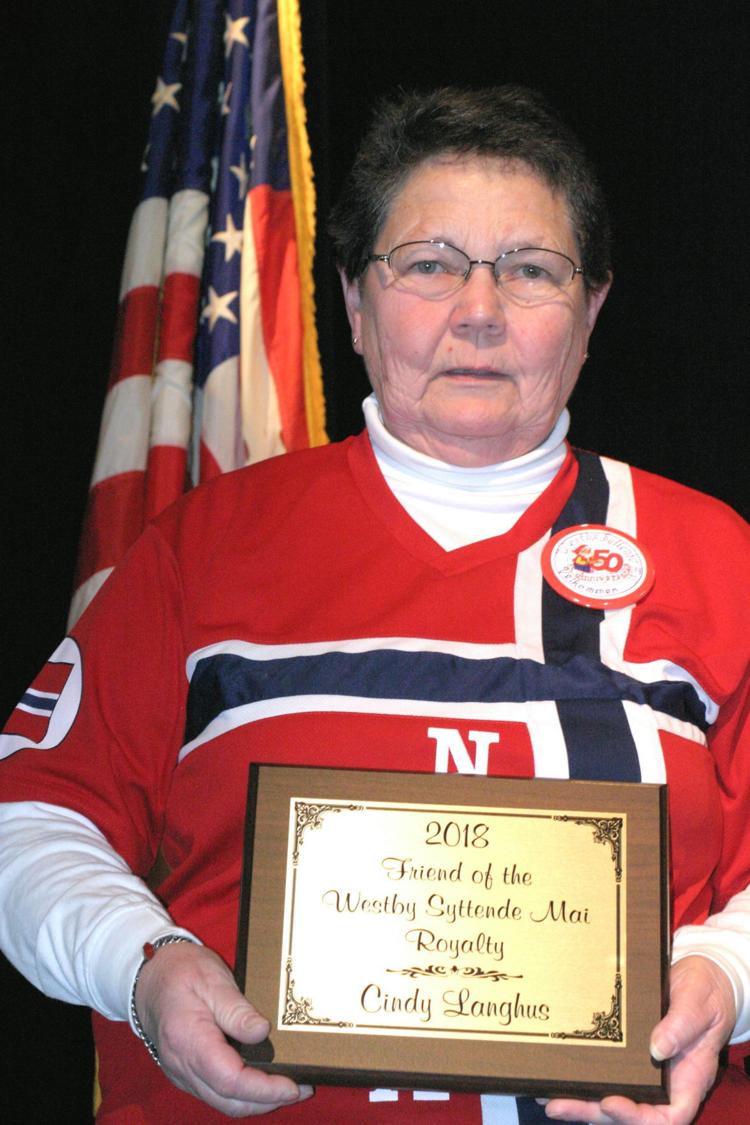 Buttons for the 2018 Westby Syttende Mai were designed by "Nisse Lady" Evelyn Larson and are available at area business for $5. This is the last year Evelyn will design the annual button. After 50 years the Westby's Nisse Lady has decided it's time to say, "Uff-Da... That's Enough".