Coon Valley's park buzzed with activity Saturday, May 11, as volunteers used rakes, shovels and other tools to clean up the green space.
Dale Wedwick and Eric Jacobson were knocking dried mud off a shrub that was once covered by last fall's flood waters.
The men said they both have roots in Coon Valley, and that's what prompted them to help with the cleanup. Jacobson, who previously played baseball in the park, said he also wanted to lend a hand to repair the ball field.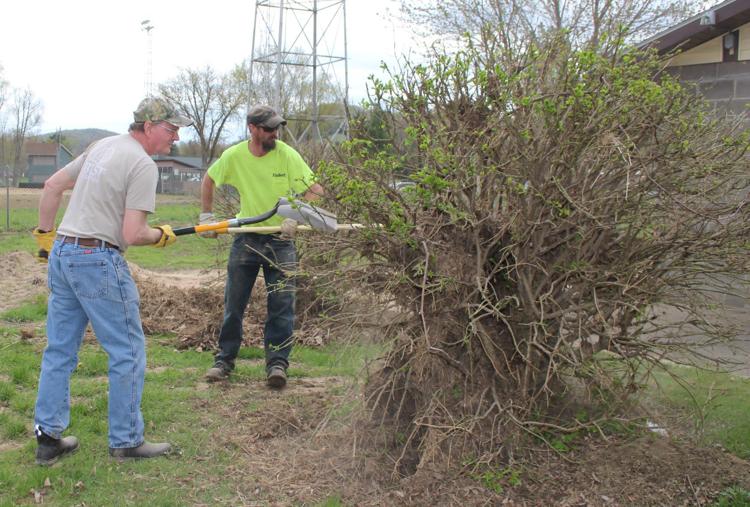 Wedwick said he grew up in the park because his childhood home was on the park's edge. "I have fond memories of this park, but this isn't one of them," he said as he shook dried mud off the shrub.
Leon Borck, a member of the Park Board, said there is a park cleanup every spring.
"Today is kind of special," Bork said, as he took a break from cutting dead limbs off a shrub. "There's so much to do, you don't know what to do. We don't have power (in the park), so we are limited in what we can do."
Bork said the village hopes to have power restored in the park by the end of summer.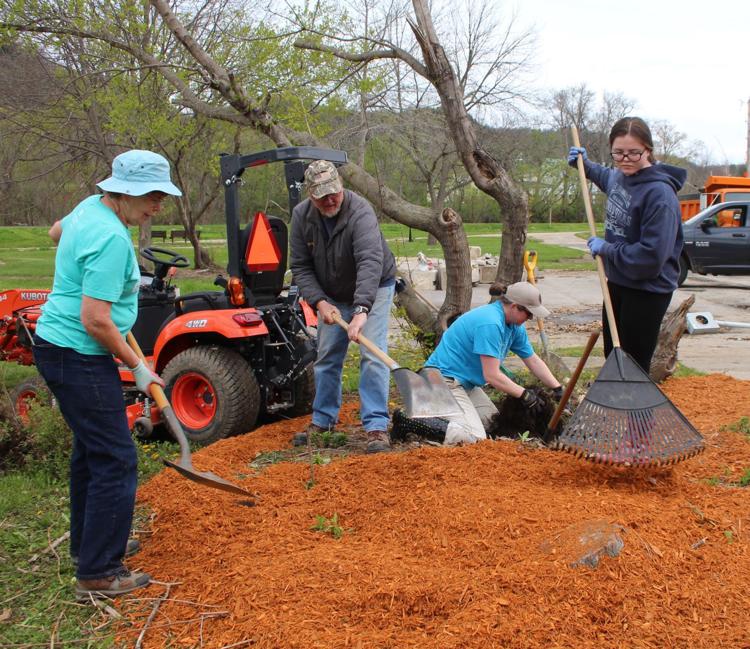 He said about three dozen volunteers came to help with the cleanup, which began at 9 a.m. Bork said Park Board members and spouses usually do the cleanup, with the crew numbering about four people. Saturday's helpers, he said included youngsters.
One of the younger volunteers was 15-year-old Lucy Franklin. Franklin came with her mother, Beth. Franklin said her mother's reason for coming to help was to give back to the community.
"I'm glad I came," Franklin said. "It feels good to help out."