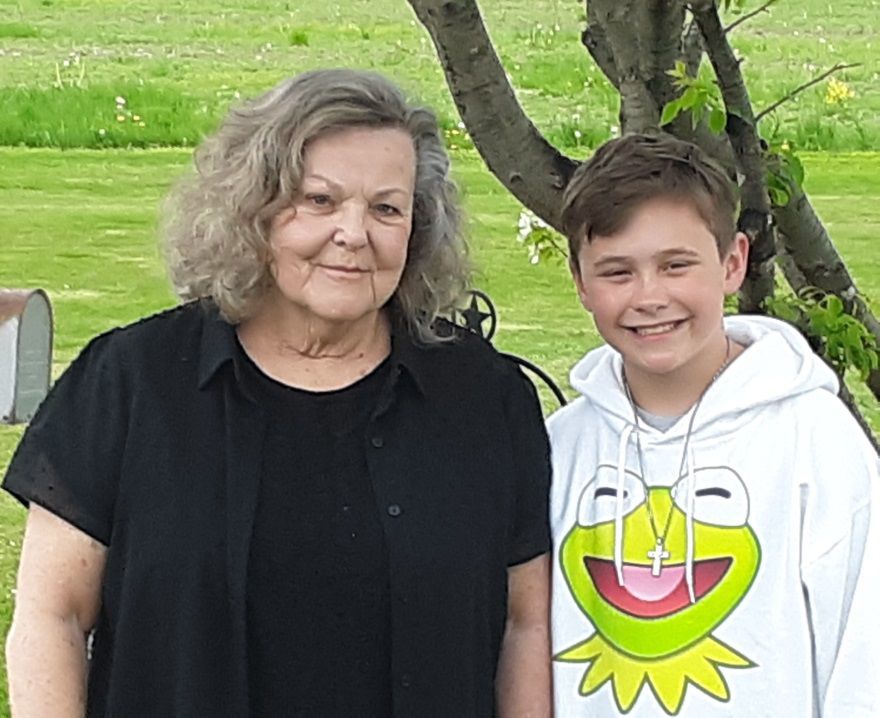 Since 1999, the Westby Area Historical Society has chosen a Grandparent of the Year from nominations submitted by local students. Alternating grandmas and grandpas, 2020 was the year for grandmas in this area.
Darla Schroeder, library media specialist, used the nomination letters as an opportunity for students at the Westby Elementary School to organize their thoughts as they practiced their computer skills. Typing the reasons their grandma would be recognized as this year's best grandmother, the students were able to put into words as much or as little as they wanted to explain why their grandmother should be chosen.
WAHS President Blaine Hedberg said the decision wasn't easy because there were many excellent letters but the one that stood out was written by fourth-grader David Salek. "What really impressed us was David's very first reason why his grandmother, Susan Salek, should be selected," explained Hedberg. A majority of the letters started with comments about what Grandma bought or what she did for her grandchild. It's wonderful that students recognize that grandmothers treat them special but David's nomination first addressed the values and life lessons that Susan is sharing with him. Hedberg explained that David wrote that his grandma "is always encouraging me to do the right thing and be a friend." That was the important distinction and very powerful statement that the WAHS committee decided on. "In today's pandemic and political climate, we couldn't have found a better reason to select this nomination," Hedberg explained.
During our phone interview, Susan shared that she and her husband, Carl, moved to the area in 1978. "Carl grew up in La Crosse and loves trout fishing." Because he enjoyed the Timber Coulee area, they moved to Westby after they married. The couple is very happy that both of their boys, Jake and Jess, are graduates of Westby High School. Susan said she and Carl appreciate that their two grandchildren, David and his older sister Megan, live close by. Jake, David's father, is a single parent who often works late so Susan makes supper for the family most weekdays and sees David and Megan often. She said "I'm a very lucky grandma and get the gift of spending time with them." We certainly see why David thinks he has the best grandma!
WAHS is very proud of this year's selection and we hope you come to Sweet Rides & Sweet Pies on Saturday, July 25 to see Susan, David and the entire family. Susan and Carl; David, his sister, Megan, and father, Jake; and uncle, Jess, and his husband, Randy Cornell, will hopefully all be attending the event. Though David was a little disappointed that he couldn't ride in the Syttende Mai parades this year, as has been the tradition since Grandparent of the Year was first awarded, WAHS has promised that he and Susan can be there next year, right along with the 2021 special Grandfather of the Year.
Hi, I would like to nominate my grandma for grandma of the year because...
1. She is always encouraging me to do the right thing and be a friend.
2. She is always there for me and she can make anyone feel better.
3. She bakes the best cookies!!!
4. She cooks for me and my family every night, Monday, Tuesday, Wednesday, Thursday, Friday.
5. She is always buying stuff for me and goes to all of my sports games.
6. Lastly she is always traveling around and when she gets back, she is back at it.
Thank you for considering my grandmother for grandma of the year.
Be the first to know
Get local news delivered to your inbox!