The Westby Area School Board gave community service recognition to Kish Electric represented by Jeff Milutinovich and the Norsemen Booster Club represented by Keith Olson at the board's meeting, Monday.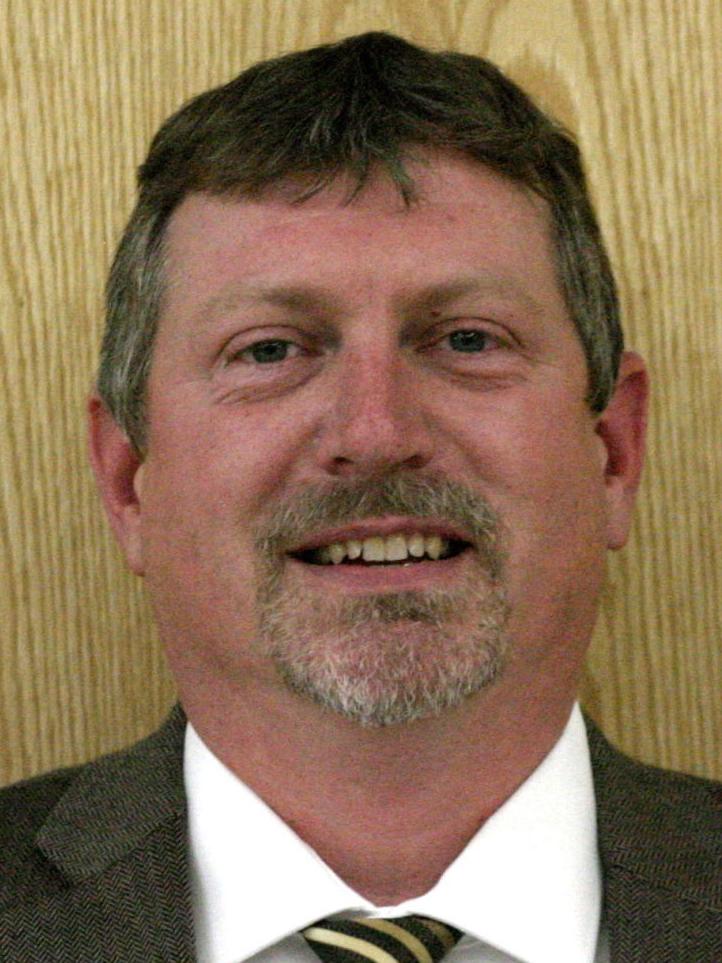 Both individuals were nominated by District Administrator Steve Michaels and the recognition comes for the work they have done in updating the lights at the Westby football field.
"The recommendation of achievement is presented to Kish with Jeff as its leader," Gerald Roethel, School Board president, said. "Which was instrumental in the installation of the lights at the football field."
The Norsemen Booster Club presented a check to pay off the remaining balance for the installation of the lights during public participation. The check amount was $71,915.68.
"I know we had growing pains and all that but it turned out very well," Keith Olson, Norsemen Booster Club president, said.
"Lots of folks put lots of time into this and it came together really well," Roethel said. "The school district certainly appreciates that."
Booster Club Board members were approved by the school board. Keith Olson remains President, Dawn Haakenson Vice President, Ryan Burke and Kelly Hagen co-treasurers, Becky Lipski secretary and Rory Stenslien as at-large board member.
The board accepted employee recognitions from Chris Harris as technology support specialist effective Jan. 13, Jeff Bye from his position as assistant high school baseball coach, and Arena Kvamme from her position as middle school softball coach.
"Mr. Harris unfortunately is moving on and he has submitted his letter of resignation and will be leaving us this Friday," Michaels said.
TC Networks in Dubuque, Iowa has been selected to provide managed technology services for the district, a result of Harris' resignation.
"The company that we're bringing forward tonight has about 40 different school districts in our region," Michaels said.
The agreement will run until June and will be reevaluated then.
"They are phenomenal, I could not recommend them enough," Andrew Lipski, school board vice president, said. "They really help Kickapoo (School District)."
"We've talked over the last two, three, maybe four years that the load that Chris was carrying trying to be a master of all systems and everything," Robert Kerska, school board clerk, said. "So this will be a perfect opportunity to see whether or not this is a much better solution."
Kari Anderson was accepted to be employed as the special education/pupil services secretary and to also work in the district copy center. Anderson will also be responsible for assisting the middle school secretary over busy periods of the day. Jason Windsor, director of special education and pupil services, interviewed four candidates for the position.
"The questions focused a lot about multi-tasking and just being able to juggle a bunch of things at once," Windsor said. "Kari Anderson's name rose to the top, all of her references came back really well."
The Board voted to put in place regular and special education limits for open enrollment for the 2019-20 school year. Wisconsin Act 55 requires the district to adopt policies for open enrollment.
"It's rather challenging to predict seats that are going to be available for the subsequent school year," Michaels said. "We've got a number of seats for each grade level in our district that have open seats available."
The seats available in the district are for regular education open enrollment.
"For special education open enrollment we are going to recommend, just because of the way finances are, that we continue our policy of not accepting open enrolled students with special education needs," Michaels said. "It's purely financial, we've all talked about how hard that was to articulate, but I think it was the prudent decision to make at this time."
"I don't think we have a choice," Lipski said.
Enrollment caps were not put in place for the 2016-17 and 2017-18 school years, except for those students who required a service not available in the district. Those school years experienced increased open enrollment of students with disabilities. Staff members had been added to meet the demand. Students already enrolled are able to keep their enrollment status, unless their needs change and cannot be met without adding additional staff.
The board placed caps on open enrollment for the 2018-19 school year as well.
Continued contributions to first responders were approved following last year's amounts of $2,000 to Westby First Responders and $500 to Coon Valley First Responders.
"We are very grateful for our first responders who are a presence at our athletic events," Michaels said. "The administration is in full support of continuing some kind of show of our appreciation to the services that we get from our first responders in our communities."
The girls golf cooperative team application was approved for renewal. The cooperative team is between Westby and Viroqua school districts and is a part of the Coulee Conference.