Wisconsin Public Television was recently awarded a Ready to Learn Grant of $175,000 in order to collaborate with community partners in Westby and Cashton to improve science and literacy. The Ready to Learn Initiative is through the U.S. Department of Education's Office of Innovation and Improvement.
"The plan is to have books and kits that would involve games and DVDs all to improve literacy for kids and their families," Michelle Tryggestad, director at Bekkum Memorial Library, said.
WPT will be working with both Cashton and Westby elementary schools, as well as Bekkum Memorial Library in Westby.
"These are the people that have engaged in early learning programs before," Katy Kraemer, Early Learning Specialist for WPT, said.
"That interaction with public schools and libraries, it's awesome," Tryggestad said. "Parents and kids will definitely benefit."
Families have already been invited to take part in educational events that are set to begin this month at Westby Elementary School.
"The grant allows us to run some family nights," Bruce Peterson, Westby Elementary principal said. "Four Thursdays in a row in January."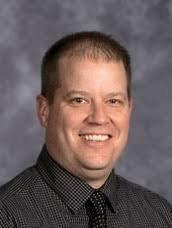 The grant will be implemented over a period of three years, with summer reading programs at Bekkum Memorial Library.
"This only works because we have staff who want to help kids," Peterson said. "We have great relationships with our families."