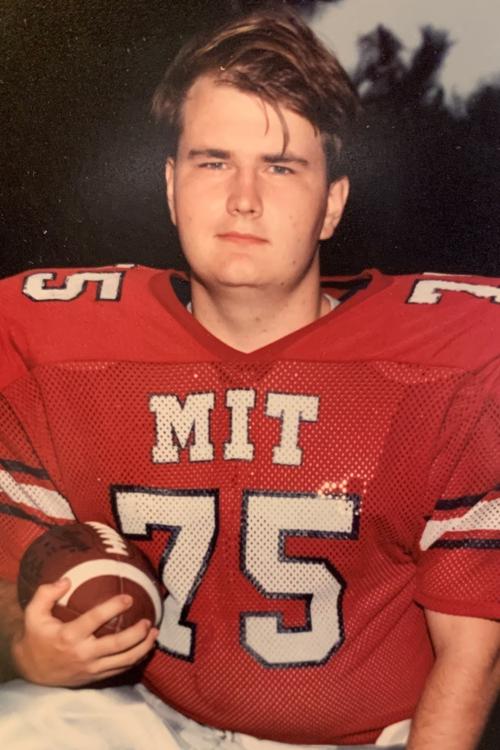 NEWRY, Wis./ARLINGTON HEIGHTS, Ill./DOWNERS GROVE, Ill. — Michael Jay Seidel, 48, of Newry and formerly Arlington Heights and Downers Grove, died Friday, Oct. 11, 2019.
Michael was born Sept. 1, 1971, in Arlington Heights, to John and Kristin (Fogelberg) Seidel. He was a graduate of and played football while attending Downers Grove South High School.Mike graduated from Massachusetts Institute of Technology with a degree in mechanical engineering and a wealth of knowledge that he applied to the rapidly changing world of technology and software. He also played varsity football for the MIT Engineers and participated in fencing and boxing. He also lived in McGregor Hall, loved music and played bass in a band while at MIT.
Mike began his professional career with Fairrington Transportation in April 2004 as a systems architect. Due to Mike's thorough understanding of the bulk mailing industry and exceptional talent he was able to develop innovative solutions for Fairrington's employees and customers that were unique in the industry. In July 2017, Fairrington was acquired by LSC Communications, and Mike had been working on crucial integration and development projects since that time.
Mike was also a true renaissance man who was skilled in blacksmithing, cooking, reading, and was a believer in sustainable agriculture where he recently was awarded one of two special merit awards for food preservation at this year's Vernon County Fair. Mike also had tremendous worldly knowledge from history to literature, mathematics to robotics, economics to politics, and just about anything you would learn from one of his tens of thousands of books in his personal library.
Mike was known as Big Seidel…and for those of us that were blessed with the opportunity to really know him well know; it was not a description of his size but in the fact, that, he had the biggest heart which showed unconditional love and care for anyone he ever met, as well as any animal he ever cared for…it also reflected the fact he was one of the smartest people we would ever meet; and always knew the answer for any question you may have had, through his love for reading and continued learning.
Mike was a devout Lutheran. He was a member of Polar Star Lodge, Sons of Norway, in Aurora, Ill. Mike was a loving caregiver for multiple of God's creatures, on his farm in Westby, which was truly his happy place. Mike was a role model for his brother, his good friends, and his niece and nephews on the type of person everyone should strive to be. Everyone who knew him would likely tell you his presence in our lives was a gift from God.
Mike is survived by his mother, Kristin Marie Fogelberg; his brother, Erik Seidel; his sister-in-law, Kimberly Seidel; his niece and nephews, Kaylee, Zachary and Tyler Seidel(s). Further surviving are his aunts and uncles, Karen (Bill) Schwartz of DG, and Madeline (Rick) Faner of S.C.; his cousins, Karrie (John) Twohy and kids of Muenster, Ind., Krista (John) Stancik and kids of San Francisco and Jennifer and Molly Faner; as well as Mike's kids/his pups, Freddie and Flossie.
Mike was preceded in death by, his father, John William Seidel.
God bless our memories of Michael.
A funeral service and celebration of life for Michael will be held at 3 p.m. Saturday, Nov. 9, at the Vosseteig Funeral Home in Westby. Pastor John Dumke of Our Saviors Lutheran Church in Westby will officiate. Friends may call on the family during a visitation until 3 p.m. that Saturday.
In lieu of flowers or plants, memorial suggestions would be to the "Sons of Norway" or to the American Cancer Society.
The Vosseteig Funeral Home, 708 S. Main St., in Westby is serving the family, (608) 634-2100.
Obituaries Newsletter
Sign up to get the most recent local obituaries delievered to your inbox.