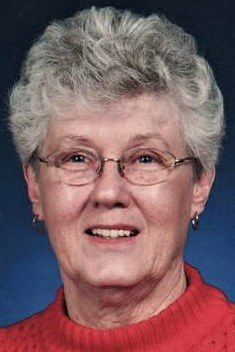 COON VALLEY -- Shirley M. Berg, 86, of Coon Valley died Tuesday, Nov. 26, 2019, at Benedictine Manor in La Crosse. She was born to Paul and Edna (Seidel) Bakken, Sept. 19, 1933.
She grew up in La Crosse, on Fifth and Hood streets and attended school at Hamilton, Lincoln and Central High School, where she graduated in 1951. She worked at State Bank of La Crosse, for 10 years. Shirley married John W. (Jack) Berg, Sept. 15, 1956, at Mt. Calvary Lutheran Church in La Crosse. They bought a house in Coon Valley, where they lived for 60 years. Jack died April 1, 2017. Shirley also worked as treasurer for the Village of Coon Valley and then at the Coon Valley Post Office, retiring in 1996. She was a member of the Coon Valley American Legion Auxiliary and the Coon Valley Lutheran Church and WELCA.
You have free articles remaining.
Survivors include her children, Laurie Holte and Gary (Janelle) Berg; granddaughter, Brenda; sister, Bonnie Happel; sisters-in-law, Rachel Berg, Joyce (Marv) Temp and Mary Elsen; and many nieces, nephews and cousins.
She was preceded in death by her parents; husband, Jack; brothers-in-law, Kenneth Berg, Richard Berg, David Elsen and Bill Happel; son-in-law, David Holte; sister-in-law, Yvonne Berg; and niece, Shari Berg.
Funeral services were held Saturday Nov. 30, at the Coon Valley Lutheran Church. Burial was in the church cemetery. A visitation was held from 9:30 a.m. until service time Saturday at the church. The Seland Funeral Home in Coon Valley assisted the family. Condolences may be given at selandsfuneralhome.com.
In lieu of sending thank you cards, we will be making a donation in Shirley's name.