A Universe of Stories, the 2019 Summer Reading program is in full swing with free weekly programs and prizes for Pre-K and K-4. The Out of this World Reviews program for teens and adults also has terrific weekly prizes of movies, books and gift certificates to local businesses generously provided by the Friends of Bekkum group. We also have regular free events planned for all ages.
Fridays are all about family fun at Bekkum ML. Coming up on Friday, June 14, at 6:30 p.m. is Family Movie Night: "Ralph Breaks the Internet." Popcorn and seasonings are provided, with soda available for purchase. Friday, June 21, from 6:30-8:30 p.m. is Family Game Night. Try our new board games, including Diary of a Wimpy Kid Cheese Touch – try to get rid of the cheese by choosing the right answers; Pictopia: Disney – teamwork spanning decades of Disney movies, television and theme park trivia. Enjoy card games like traditional euchre, golf and Five Crowns – a double deck card game which has players using books and runs to win.
Register for more free articles.
Stay logged in to skip the surveys.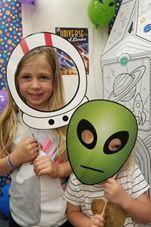 Save the date for Thursday, June 27, and join the Just Bookin' Club at Branches Winery at 5 p.m. We'll be discussing the book "A Reliable Wife" by Goolrick, a historical novel set in 19th century Wisconsin. A narrative that slowly peels back the many layers of secrets and sufferings in the lives of each of the troubled characters, it also explores dark themes related to the power of desire, the unpredictable nature of humanity, and the dangers of isolation. The novel is available at Bekkum ML in regular, large print and audiobook format. No time to read this month? It's not your grandma's book club! Join us anyway for fun conversation and sharing of other historical novels. Call 608-634-4419 for more information about these and more great activities at Bekkum Memorial Library.